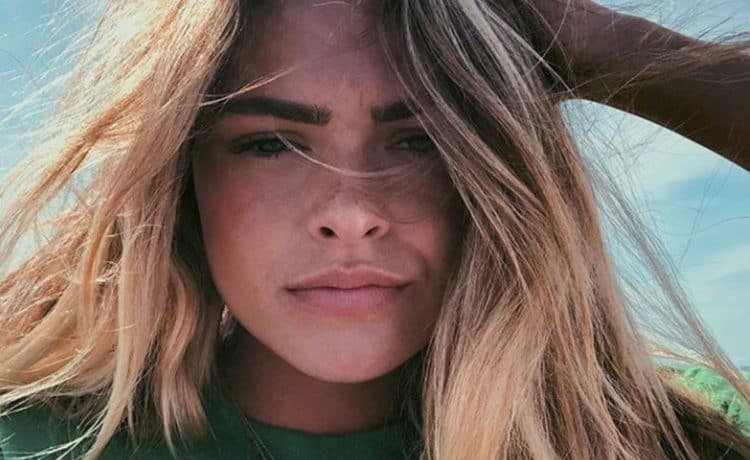 At 20, most people are either trying to start their lives by landing themselves a nice job. Summer McKeen is an exception because she already has her own home and is making a living without being in the 9 to 5 work schedule. Get to know more about this YouTube personality through these ten facts.
1. She was accused of being racist
In a place where every race in the world is found, people in business are careful to cater to the needs of all in America. Summer, however, seems like she is not trying to be a prudent entrepreneur. When releasing her makeup kit, she only catered to the skin of white and light-skinned consumers. People of color took it as a hint that Summer did not care about them and reacted negatively asking where the diversity was. However, Summer being white said she loves natural-looking makeup; perhaps that is why she only went for what she could relate with, in her Nudestix. Besides, she and Hannah were also accused of saying the edits sounded like they were made by black people. Fans commented on their insensitivity as published on Distractify.
2. She plans on keeping her romantic life private
People ruin beautiful things, and that is the reason why privacy in relationships is essential. The minute you post on social media how much you are in love, someone will comment on something that might get between the two of you. Summer and Dylan flaunted their relationship all over social media, and even Summer included Dylan in her videos. However, they later went their separate ways, and although she still considers him a great friend, she learned that it is best to keep your love life away from the prying eyes of the public.
3. She is an entrepreneur
For Summer to get to her $350,000 net worth, she has not sat back and waited for manna from heaven. Besides earning from YouTube, she has merchandise that she sells online. Summer designs her jewelry with most pieces going for less than $20. Besides her jewelry collection, there is a Summer-inspired clothing collection, including sweatshirts, leggings, hoods, and many more. A lightweight sweatshirt sells for $47.51 while a pullover sweatshirt is $2 less, according to Redbubble Ltd.
4. She makes at least $600 per day on YouTube
YouTube has become more than just catching up on the daily life of your favorite vlogger. People are making a killing from the platform. Since it does not discriminate based on age, even a boy as young as seven-year-old Ryan who hosts Ryan Toys Review makes as much as $22 million per year. Summer is yet to reach such a figure, but step by step is the way to go. So far, one of her channels makes her as much as $600 per day while the other ensures $36 income per day, according to Naibuzz.
5. Coconut oil is her secret beauty hack
Beauty has been said to lie in the eyes of the beholder, but flawless skin is undoubtedly a yardstick for measuring how beautiful one is. Summer is an influencer in the beauty world, and she, therefore, has to make sure that her fans are getting all the right beauty hacks. Since most people use makeup, Summer prefers to remove hers using coconut oil. According to Glamour Fame, Summer believes the eyes do not get as much love as the rest of the body. Hence, she moisturizes her eyelids with coconut oil.
6. She has two sisters
Summer comes from a small family that only comprises her parents, herself, and her two sisters. Her sisters' names are Brie and Madison, and Summer moved into her own home in Laguna Beach last year.
7. She is Mormon
Summer attends the LDS (Latter Days Saints) church which has strict rules. For instance, the members are not allowed to engage in any addictive behavior since they are supposed to keep themselves pure. As a result, Summer does not take coffee. Also, as much as celebrities like Kylie Jenner will post their bikini pictures during their vacations, Summer had a problem with it. Summer went to Fiji and was surprised at how easy it is for young women to post photos of themselves in a bikini. However, she did end up posting a few, perhaps afraid of being left out of the fun. She remains rooted in the church beliefs and wants to progress her relationship with God.
8. She will keep her virginity until marriage
In this age, when children are accessing pornography, and adults are taking advantage of their innocence, virginity has become rare. There was a time when being a virgin was looked up to, but now, a girl who is still chaste is looked down upon as being too naïve. Summer, however, is not backing down on her spiritual beliefs. She is bent on remaining chaste until that day when her parents hand her over to the man with whom she will spend the rest of her life.
9. She named her second YouTube channel after Bruno Mars's song
Bruno Mars has been an inspiration to most with songs like "Uptown Funk" being featured in "Alvin and the Chipmunks." Summer also drew some inspiration from his "Runaway Baby" lyrics to name her YouTube channel "Lookyheregirl." She had created the channel in June 2012 but after a while decided to name it after herself perhaps realizing that it was the best strategy to sell herself and the content.
10. Her biggest insecurity is cellulite
Women can be insecure about the tiniest of issues with their body. If it is not the size of their breasts, then it is the acne on their face or the pounds they weigh. At first glance, Summer has a body that most girls would die for, but then no one has a perfect life or body in this case. She reveals that amongst her insecurities, cellulite tops the list. Cellulite, though normal, has been a problem for most women, even Khloe Kardashian was upset for developing the menace while pregnant.