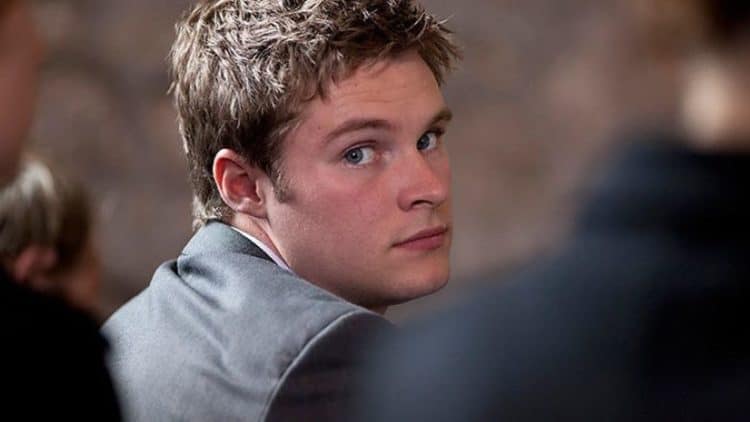 Jack Reynor isn't even 30 yet, but he's already been acting professionally for nearly 20 years. Despite all of the challenges that come with starting a career at such a young age, Jack has managed to overcome them and have a successful career as an adult. Most people will recognize him from the TV series Strange Angel as well as the films Midsommer and Transformers: Age of Extinction. It's been about two years since we've seen him on our screens, but he's ready to come back with a bang. At the moment, he has two film projects in the works that are sure to get viewers excited to see him do his thing. Continue reading to learn 10 things you didn't know about Jack Reynor.
1. He Was Born In The United States
Ireland is the country that most people think of when Jack Reynor comes to mind because that's where he was raised. What most people don't realize is that he was actually born in the U.S. When he was 2-years-old, he and his mother left Colorado and went to Ireland.
2. He Was Being Considered For The Role Of Batman
With his good looks and strong on screen presence, Jack Reynor has some of the key ingredients needed to play a convincing super hero. According to rumors, he was one of the actors being considered to play Batman in the upcoming film The Batman which will be released in 2022.
3. He Is A Director
The world is most familiar with Jack as an actor, but what he really is at heart is a storyteller. He told Esquire, "I'm fascinated by storytelling. I come from Ireland, obviously, which is a superstitious place where they call us the Land of Saints and Scholars. You know, one of the most valuable cultural tools in Ireland is the ability to tell a story, and to tell it well, and to captivate the people who you tell a story with." Jack has already gotten some directing experience and he plans on getting much more.
4. Midsommer Left Him 'Rattled'
Anyone who saw the movie Midsommer knows that it's almost indescribable. Even calling it intense would be an understatement by most people's measures. Jack confessed to Men's Health that he was "rattled" after making the movie because of the emotional toll it took on him and the rest of the cast.
5. He Is A Huge Movie Fan
Time and time again we've come across actors who don't really like to watch movies and shows during their free time. Jack Reynor, however, isn't one of those people. Watching movies is one of his favorite things to do and he even has a separate Instagram account dedicated to discussing movies.
6. He Likes Taking Pictures
Jack doesn't only like stepping behind the camera when filming is involved, he also likes to take pictures. He has a keen eye and knows exactly when to snap the perfect shot. His skill for noticing beauty is something that can come in handy no matter what kind of project he's working on.
7. He Is A Fairly Private Person
Most people who have spent as much time in the business as Jack has have become open books. Jack, however, prefers a more guarded approach. He has always chosen to keep his personal life away from the spotlight as much as possible. When he does do interviews or make appearances, he likes to keep things focused on work.
8. He Is Always Up For A Challenge
Some actors will spend their entire careers playing it safe and taking roles that allow them to stay in their comfort zone. That's not the type of career Jack has built for himself, though. Instead, he looks forward to challenging roles and he loves getting the chance to try new things and play different types of characters.
9. He Is Engaged
Despite keeping his personal life close to the cuff, we do know that Jack is in a relationship. He has been engaged to Irish model Madeline Mulqueen since 2014. We weren't able to find any information on when they plan to get married. The couple does not have any children together.
10. He Has Done Some Voice Acting
These days actors need to be as versatile as possible in order to stand out among the competition. Luckily for Jack, versatility has never been an issue for him. In addition to the long list of other things he's done, he also has some voice acting experience. He was the voice of Brother Wolf in 2018's Mowgli: Legend of the Jungle.
Tell us what's wrong with this post? How could we improve it? :)
Let us improve this post!