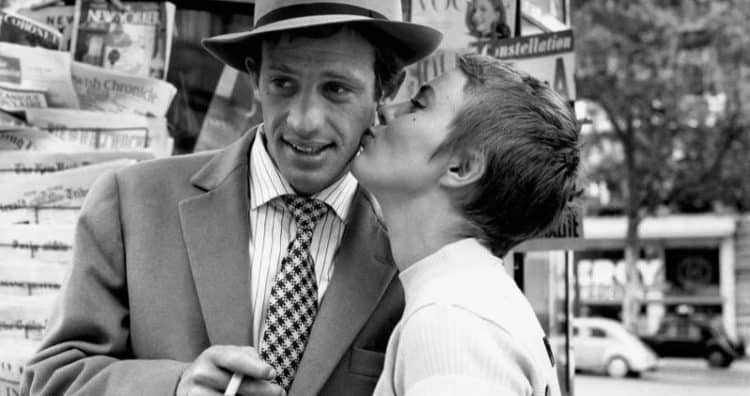 Unless one is up on the French movie scene then it might be that the name Jean-Paul Belmondo might not mean anything, but to those that remember the actor, it's a sad day indeed since Belmondo passed only a few days ago. The legendary actor starred in many French movies but was someone that many people might have been fully aware of, or had never heard about until now. That doesn't change the fact that his passing is a saddening time for a lot of those that did know who he was and are lamenting his loss. The unfortunate part of being human is that we're prone to leaving this world when our time is up, though many of us don't have the benefit of knowing when this will be. All we can do and hope for is the chance to do something great or at least useful in our time in this world, and Belmondo managed to accomplish this through his acting as many people came to know him through one role or another. As a person of interest, he was definitely the type that sought to make the most out of his life, much as many people have shown by writing out bits and pieces of his biography.
Going on and on about his accomplishments, his movie roles, and what he was like as a kid and a young man is the usual routine that many people have done over and over, and using that gathered information would be simple in telling once more the story of how a young man came to be one of the greatest French actors ever. Saying something about a person that one didn't know and had no investment in is kind of disingenuous to be certain, but the fact that he's been lauded in such a way is enough to ascertain that Belmondo was in fact someone of note that did a great deal during his life and managed to capture the attention of many.
The age of 88 isn't that young enough to make this a true tragedy, since living to such a ripe old age these days is an accomplishment all on its own, but it's also a well-earned privilege to do so in a world that appears to grow a little more uncertain with each new generation. Some might laugh at that, in fact, Belmondo might have laughed at it since this was a man that lived through eras of uncertainty that many experienced during the past eight decades. But it's fair to say that through it all he maintained this reputation as an interesting individual thanks to the way he lived and the joy he brought to so many with his acting. One doesn't generally get remembered by a large number of people unless there's a good reason, and when it comes to many actors there tend to be very good reasons that people will stand up and say thank you for their contributions to show business. Those that tend to get remembered the most are those that are seen to be the inspiration to other actors and famous names in show business and are often compared to other big names out of respect for their talent and presence.
Belmondo easily brings to mind the confident, sometimes suave, and sometimes rebellious type of actor that will go along with whatever needs to be done but would also do things his own way in a heartbeat if such a thing made more sense. The point is that the man was a great actor, great enough that he was compared to some of the more well-known greats that many Americans have enjoyed throughout the years. It is fair to say that the lack of knowledge that many might have of this great actor comes from the fact that he was someone who began his career in the 50s, and by the time he retired in 2011, the industry had gone through a large number of changes. Only those that remember the older movies, and the many French movies he took part in, would likely recall just what he was all about and how good he really was. But those memories are important since they help to keep a person in mind, and can help to keep his legacy alive.
Actors are going to pass on just as anyone would, the only difference is that unlike many in this world, the best among them will leave behind memories that many will gladly embrace after their death, and will hold onto for years to come. Jean-Paul Belmondo lived a long and very impressive life, and everything he leaves behind is a mark of the greatness that he aspired to and the impressive legacy he leaves behind. There's not much else an actor can hope for when they leave this world. Rest in peace sir, you'll be missed.
Tell us what's wrong with this post? How could we improve it? :)
Let us improve this post!