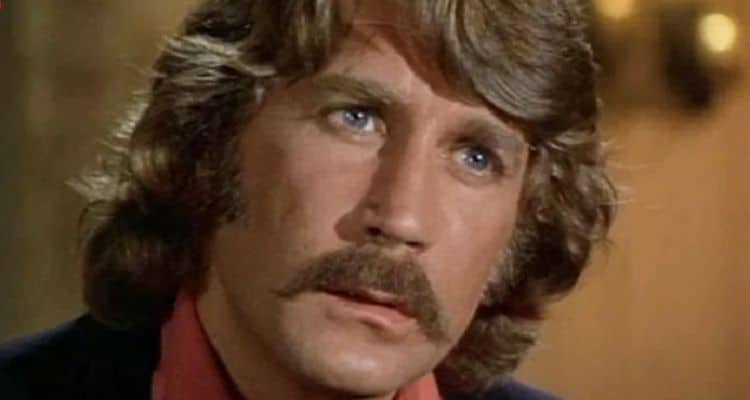 Every now and then celebrities will start to pass away in what feels like great numbers as one report after another begins to come in detailing the demise of one famous name after another. The level of fame that they enjoyed during the course of their careers will always vary since the number of stars between music, TV, and movies, and theater is so great that trying to get to know them all will take a lifetime. Even then it's likely that a person will miss several older stars or those that are just coming into their career. Alex Cord is a long-timer that recently passed away at the age of 88 and is likely someone who was known to those that enjoyed shows such as Airwolf, which was definitely popular back in the 80s. The star was 88 years of age when he died, and has left behind a fairly long list of credits that people may or may not remember. It's easy to imagine at least a little frustration at not being remembered by a lot of people, even if plenty of fans remain that remember his career.
Cord managed to stick around until around 2009 before he retired, contributing to several other TV shows before settling down in Fort Worth, Texas, where he would attend western film festivals with his friend Robert Fuller in an attempt to promote the spirit of the cowboy that they both enjoyed. In that respect, it does sound as though the part of his life spent away from the cameras was a positive and satisfying experience. A lot of people still wonder what actors do when they actually retire, but a lot of them tend to have something they focus on when they're not filming, something that might be expected to build and build until the day they do retire, and it becomes their main interest, as it gives them something to do and a purpose in life that sustains them for a long time following their removal from the Hollywood lifestyle.
At one point in his life, things could have gone very differently for Cord since he developed polio at the age of 12 when his family was still located in New York. It was recommended that horseback riding might actually be a way to help the condition, and so the family moved to Wyoming where Cord would indeed take up riding. By the age of 16, the condition had been helped quite a bit and he was able to function. As anyone can guess he went into acting after college and started his career simply but in a manner that allowed him to move forward. It might sound like a way to avoid the responsibility of paying attention to a large number of celebrities, but back in Cord's day, the number of hopefuls was less when it came to acting, but still insurmountable since the process was a lot different than it is now. Plus, if one wanted to know anything about the stars back then, or who was up and coming in the business, they had to read the papers, the magazines, and the gossip rags to see what was going on. These days all a person needs to do is get online and type in a search term to see who's coming up, who's still around, and who kind of faded to the background.
During the course of his career, Cord was a busy man as is evidenced by his credits and the number of roles that he took on back in the day. There's no doubt that Airwolf is one of his most famous appearances since it's how many people have decided to remember him, but there were many upon many appearances he made over the course of his career. Not every appearance was bound to be one of the biggest of his career, but the point was that he did the work and he showed up, making him a reliable actor that could be depended on and as a result could be asked to do one project after another. Dependability is one of the many traits that any actor needs to have in their toolbox at any given time since it gives them the chance to be considered for various roles simply because directors and producers know that they'll show up.
Alex Cord had a pretty decent career that lasted for a while and helped to push his name into the public consciousness for a while. If people remember him at this time so much the better. But if not then it might be time to teach those that haven't heard enough about him yet. Learning a little bit about the older actors that have come and gone is wise as well as respectful since, like always, they're the ones that pave the way and help make things work. Rest in peace sir.