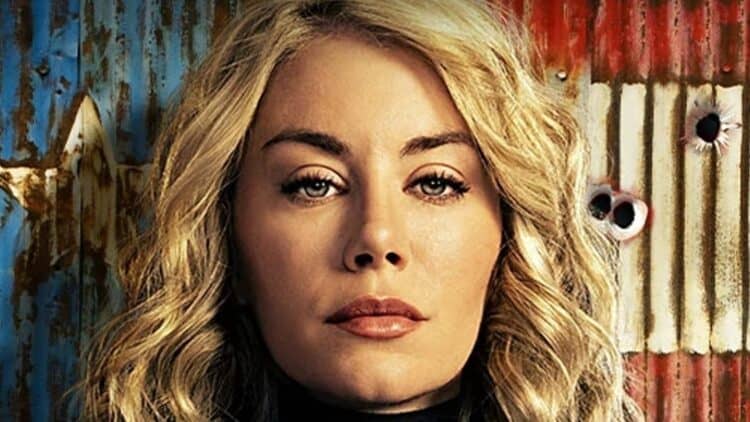 It's very easy to laugh and agree at the same time when people start praising the 'rise' of the female hero in action movies since so many appear to be of the mind that women have not been given nearly enough credit in the past when it comes to partaking in action roles. The reason it's easy to laugh is that it's better to be amused than be depressed at the lack of respect that's shown to the women of the past several decades who have proven that women could take charge in an action movie. One of the names that should come to mind is Ellen Ripley, played by the legendary Sigourney Weaver. Then there's Red Sonja, played by Brigitte Nielsen, Wonder Woman, Thelma and Louise, Valeria from Conan the Barbarian, and so on. Remind me again how women have been so mistreated when it comes to playing the hero in the movies though, it's a nice bit of fiction. On the other hand, seeing women take the lead in action movies over the last several decades, not just the last several years, has been fun for those of us that have been paying attention.
With that in mind, it was a lot of fun to see Jennifer Holland take her place in the HBO Max series, Peacemaker, and thinking that she could take on the part of Samus in Metroid is, for all intents and purposes, something that many people would love to see. Hey, we're here for it and are in total support of seeing her become just as badass as she was in the Peacemaker series, since her time as Harcourt has so far been one of the best roles in the DC universe. It's a big hope that if the show does bring her back that Harcourt will be just as awesome as she was in the first season.
But Metroid might be a while in coming, which would be kind of a hard pill to swallow since actors do have a shelf life when it comes to how long they can remain a believable action star. Some folks can spend decades in this type of role while making each role just as much fun as the one before it. The upside is that Holland is still in her mid-thirties and appears to be in good health, which means that if she wants to, she could become an even bigger action star if Metroid were to get off the ground. Unfortunately, since Metroid has been in development hell for so long, there's a strong feeling that it might take a small miracle to make it work and to see this movie make its way to a streaming channel, much less the big screen. Despite the hopeless note within that statement, there's always hope that someone will decide to advance the idea in a way that will keep things rolling until we finally get to see something that will be able to keep the attention of the people. Placing Holland in the main role as Samus would undoubtedly be another big leg up that could garner even more support.
One thing about this however is that Holland might easily bring a quality to this role that would be interesting and satisfying since she's not a fresh-faced young starlet that could show Samus' origin story, but she could be a seasoned veteran that's been there, done that, and seen things that would make her just as hard as Harcourt and give her the ability to act in the same manner, or something similar. Imagining how impressive she could be with this role is a lot of fun since after watching Peacemaker it's not hard at all to see how she would take such a role and help bring a favorite character to life in a manner that would be perfectly acceptable. Fans of Metroid would no doubt be ready and willing to point out any inaccuracies since Metroid has for a long time been a favored game, so it's not tough to think that people would be all over the movie layer upon layer of opinion and fact that they would dredge from memory or the internet or both.
But the point is that Holland would be great since not only is she already a proven actress that's shown that she can portray a hardened individual, but she would likely give Samus a face and attitude that would help to bring the story to life. As of right now, it does feel as though things are going to have to be pushed and pushed to get the kind of attention the project needs, but it goes without saying that a lot of folks will be keeping their eyes and ears open just in case this idea catches on.
Tell us what's wrong with this post? How could we improve it? :)
Let us improve this post!