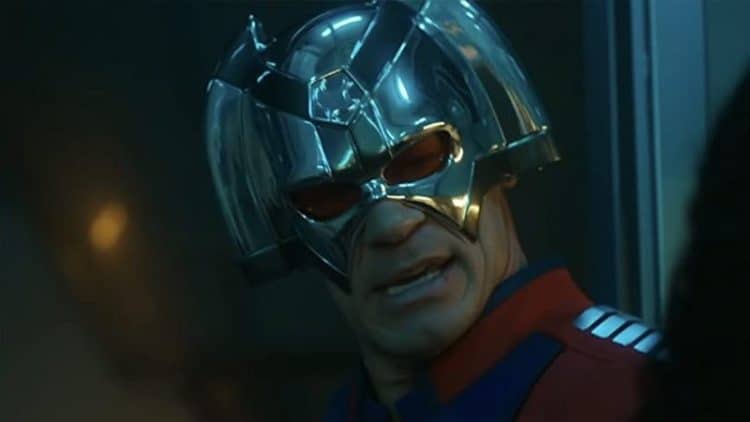 There's been talk that John Cena would like to see the character of Black Adam show up in the second season of Peacemaker, and it's fair to state that a lot of fans would like to see the same. Pitting the two against one another wouldn't be a great idea since BA would annihilate Peacemaker in a fight, but it could be an opportunity to bring in the character in the same way the Justice League was used at the end of the first season. Without the need to fight it would be a way to keep the humor in the show and continue to unite the DCEU in a manner that might be able to push a core canon that would establish a firm storyline that people might want to see. If nothing else it would be a chance at more humor that the show has already proved it can deliver on in a very convincing way. Add to that the fact that John Cena and Dwayne Johnson have been able to put on a convincing act together for so long and it feels safe to state that this would be a welcome sight.
The manner in which Peacemaker has been mentioning various members of the DC universe in the first season makes it feel as though he's bound to run down the roster more than once, perhaps picking out different people each time. He definitely has a great deal of disdain for characters such as Batman and Aquaman, but he also has plenty to say about other characters that he's mentioned, and hearing what he might have to say about Black Adam might be kind of interesting. With that being said, trying to figure out how or even if this would work, or if it would be accepted as a suitable part of the show. It's tough to think that it wouldn't be accepted due to the nature of the show and how crazy it managed to get from start to finish.
Including Black Adam in a show like Peacemaker feels like it would be a big joke, but one that people would greatly appreciate since it would possibly be a way to get Peacemaker to pop off at the mouth again, even if Black Adam would likely look at him with utter disdain. Even diehard fans would have to admit that Peacemaker wouldn't even be an irritant to someone like Black Adam since both characters are impressive in their own ways, but Black Adam is a super-powered individual while Peacemaker is a human that operates at peak physical condition. This means that Black Adam could fold him up like a pretzel no matter how tough Peacemaker might be since he's still a street-level character when compared to many of the super-powered individuals in the DC universe. Aquaman, the guy that Peacemaker makes fun of the most in the first season, could beat the living hell out of him, which means that Black Adam probably wouldn't even take the time to do much more than scoff in disdain at the peace-loving vigilante. If he did that much it would be kind of a surprise.
But seeing him appear in the show would be cool since it would help to pull things together to show that there is an official canon, and that Peacemaker is part of it. One could argue that canon is a confusing thing to talk about in any franchise that allows for dimension-hopping and reality-swapping in any manner. But given that the first season of Peacemaker was a big hit it does stand to reason that one would be able to expect bigger and better heroes and villains to show up in the future, though it's easy to assume that lesser characters would be showing up as well to give them a bit more credit and possibly expand the DC universe to appease the fans and give them more to talk about. Hopefully, we'll see the entire cast that's still around for season 2, but it's likely that there could be some changes here and there to keep things moving along. Peacemaker is without a doubt one of the more successful properties that DC has at the moment, and it's actually kind of tough to imagine what's going to come next that might be able to match or top the first season.
There will be plenty of ideas coming no doubt, and it's even bound to happen that we'll see more characters being introduced into the DC universe when it comes to the Peacemaker show. But it's also likely that the second season won't be incoming for a while. Black Adam would be a great cameo to see in the second season, but it's also something that might be kind of a there and gone type of moment unless there's reason to keep him around for a few minutes.