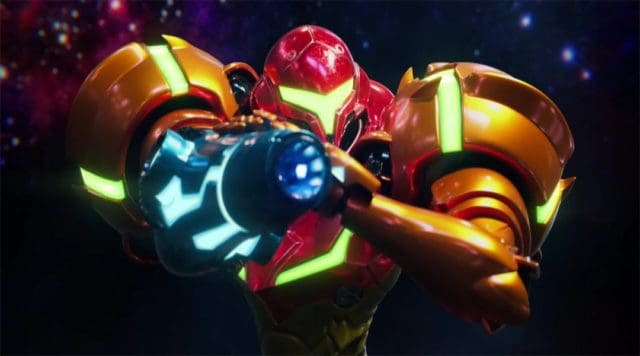 It's about time that Metroid got an Honest Trailer. I mean really, does anyone remember how hard this game was initially? You had to make your way down one corridor, upwards towards some destination you didn't know was there, and essentially blaze your own trail while backtracking a dozen times or more in order to find what you needed. This is one of those games that actually created the 24/7 gamer that refused to move from the couch for longer than it took to get something to eat or take care of nature's call.
As it went along and you finally found out that Samus was a woman you were either shocked or just pleasantly surprised as the game started to evolve and Samus was taken to new heights. If you were expecting the game to go to epic level however you might have been disappointed since the direction that Nintendo took the tale in was kind of convoluted and didn't show a whole lot of real development, just a bunch of story without any real purpose behind it other than to exploit Samus and her glorified role as a pest exterminator.
Really, think about it. Every place she goes she's blasting things apart, tearing apart the landscape, and killing aliens left and right to obtain more armament and more skills. It's basically a galactic form of pest control that allows her to operate freely and without restraint as she continues to advance in skill and gain new and more destructive technological toys that allow her to kill her enemies with even greater efficiency. She even takes to adopting one of the things she's been sworn to kill at one point, almost like a misguided mascot of sorts that the creators added in just to give her a more humanistic feel.
Metroid has been redone and re-released enough times now that people actually groan when they see it coming to game systems. True diehard fans will no doubt always be excited to see the familiar armor and believe that Samus is going to be sent on a mission that actually makes sense this time, but the truth of the matter is that Metroid might be headed towards the same Nintendo graveyard that Kid Icarus and Mario have been relegated to more than once in their careers. It's possible that it could be averted but the likelihood of it is still hard to avoid.
For one the game just adds way too much in an attempt to be something new and innovative. It's sad to say but it's true and more to the point it didn't have the best start in its earliest rendition. It was just TOO HARD for so many people that they eventually gave up or purchased the cheat guide and were therefore guided by the nose through the game until its final conclusion.
Samus being a woman wasn't the bad part of the game, in fact that was pretty interesting. But the fact that it just didn't cater to the gamer was one reason it didn't really take off like it should have.
Tell us what's wrong with this post? How could we improve it? :)
Let us improve this post!