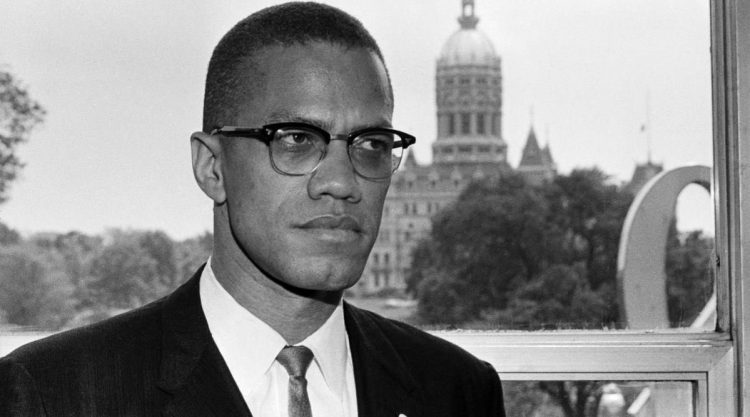 Tragedies that befall celebrities, whether they are self-induced or are the result of bad decision making, often make the media cycle because they are celebrities. But the parents of a celebrity usually stay in the background. It is a rare occurrence when the parent of a celebrity is murdered, especially when they were just a child. This list has several names on it you are likely not to have heard before. There are several reasons for this. One is that some of the names are from people who were famous decades ago and have since stepped away from the limelight. Another reason is that there are several "twists" in the list that you will have to read to find out how several people ended up here. There is no single theme behind why the parents of these 20 celebrities were murdered. In several cases, the murders remain unsolved. In a few other cases there were celebrities involved in the murder. But whether a person is a celebrity or not, dealing with the murder of a parent or parents is a traumatic event that can alter the course of someone's life permanently.
1. John F. Kennedy Jr.
This is usually the first person that comes to mind when discussing modern era assassinations is President John F. Kennedy. For those old enough to remember, there is an iconic picture of John Jr. saluting his father as the funeral procession passed by. Acquiring the media moniker "John John" as a result of a news reporter's error, his every move was followed by the media throughout his life, even before the age of social media and the Internet. His father's death continues to have conspiracy theories swirling around him, despite the recent release of declassified documents by the FBI earlier this year. Those recently released documents provided some new information about the President's assassin, Lee Harvey Oswald, but nothing that would close the book on this chapter in American history. Ironically, John Jr. died in what some people believe are mysterious circumstances on July 16, 1999 at the age of 39.
2. Michael Jordan
Charlotte Hornets owner and someone who is considered by many to be the greatest basketball player in the history of the NBA encountered a unique situation during his NBA career. His father, James Jordan Sr., was murdered on July 23, 1993, less than a month after Michael Jordan and the Chicago Bulls won the NBA Championship. Jordan Sr. has disappeared on July 23rd after leaving the funeral of a friend in Charlotte, NC. A businessman, Jordan Sr. was thought to be travelling on business, so his delay in returning home went unnoticed by his family. But on August 3rd of that year, a body that was to be identified as Jordan Sr. was found partially decomposed in Gum Swamp, located about 120 miles southeast of Charlotte. Later, two men, Daniel Andre Green and Larry Martin Demery, were arrested and found guilty of Jordan Sr.'s murder. But the story continues as Green's lawyers have filed a motion for a new trial in June of this year citing a critical piece of evidence had been tampered with (almost 25 years later?).
3. Sean Lennon
Among the celebrities on this list, no one defined the impact John Lennon and the Beatles had on American music, a shift that would change the world of music. Sean, was born on his father's 35th birthday (how often does that happen?) of October 9th, in 1975 to Yoko Ono. One very memorable moment for Sean came in 1984 when Apple Computer owner Steve Jobs gave him one of the first Macintosh computers while visiting in Tokyo. His father was shot to death at his home on Monday, December 8, 1980, by Mark David Chapman. Chapman waited from mid-morning in front of Lennon's home that day, handed Lennon an album to autograph, and after getting the autograph waited for Lennon to turn and walk away before shooting him 5 times in the back. Oddly, Chapman had approached Sean, who was 5 years old at the time, earlier in the day. For those who are wondering about Lennon's security, the 1980's were a different time for celebrities, as they often were surrounded by fans who were looking for autographs or just a chance to meet their favorite celebrity.
4. Dylan McDermott
Closure is a critical part of the family of someone who has been murdered, and Dylan McDermott had to wait until 2012 to begin that process 45 years after his mother's death. His mother, Diane, had been murdered in 1967, allegedly by her boyfriend who was proven to be a known gangster. The murder took place in Waterbury, Connecticut and was made to look like an accident. McDermott requested in 2011 that the mayor of Westport reopen the investigation to determine the actual cause of death. Apparently there was some concern by the family that Dylan's mother was depressed or mentally ill, which was the underlying cause of her death. The investigation was conducted and it has been determined that McDermott's mother had been shot once in the back of the head, a gangster style murder.
5. Gregg and Duane Allman
Memories of a parent's murder can be very traumatic, but brothers Duane and Gregg Allman were just 3 and 2 respectively when their father, an Army lieutenant, was murdered the day after Christmas, 1949. The story of the murder of Willis Turner Allman in Norfolk, Virginia strangely took place while he was stationed at Fort Story in Virginia. Willis and another officer, Robert Buchanan, were apparent targets of a robbery — the result of a simple act of kindness to a hitchhiker. The man, whose name remains a mystery, had met the two at the Oriental Gardens restaurant, played some shuffleboard, and shared a few drinks before moving on to another place for more drinks and shuffleboard. The hitchhiker asked for a final ride home, but sitting in the back seat, directed Willis to a road that led to an open field. He pulled out a gun, robbed the two men, and told them to take off their shoes. In the process, Willis made a move to take the gun away, while Buchanan ran for his life. Buchannan stated he heard two shots fired, and one struck Willis in the chest, killing him.
6. Kelsey Grammer
If anyone has had the kind of childhood that involved significant tragedy, few can compare to the childhood of Kelsey Grammer. His parents divorced when he was only 2 years old. After the divorce, Kelsey's mother brought him and his sister Karen back to New Jersey to be raised by mom and granddad. When Grammer was 11, his granddad had died, leaving only his mother to raise him. Only two years later, back where his father had remarried and lived, a mentally ill man named Arthur Niles had set his father's car on fire for reasons unknown. When Grammer's father came out to find out what was going on, he was shot twice and murdered. His sister Karen was raped and murdered when she was 18 by two men who were either mentally ill or on drugs. He was 20. It is weird how many insane people crossed the path of Kelsey Grammer.
7. Lyle and Erik Menendez
Here is another twist to the theme of the blog. It is true that the Menendez brothers lost their parents because they killed them, but should that disqualify them from the list? They have maintained their innocence throughout their prison life, and it is a horrific thought that anyone should want to kill their own parents. (Admittedly, there seem to be a few more cases making the news since then.) The short version of the story is the brothers were found guilty of murdering their parents with a shotgun. It isn't clear which one, or both, of the brothers took part in the actual murders. They had two trials, with the first one resulting in a deadlocked jury. The defense at these first trials was that the brothers had endured severe sexual and psychological abuse by their father for many years. Retrials were held, and the second juries rejected the defense and they were both found guilty. According to the police, the brothers starting living very large with the money they inherited after their parent's deaths which made them both persons of interest. When it comes to children killing their parents, some things just don't make any sense.
8. Charlize Theron
This one is yet another twist: Charlize Theron's mom killed the Oscar-winner's father in self-defense, and the actress was there to witness the horrible episode. In 1991, her dad and his brother came home in a drunken rage and threatened to kill the rest of the family. Theron told ABC News' Diane Sawyer that she remembers her dad, a "big guy" and an alcoholic, banging on her door and saying, "Tonight I'm going to kill you both with the shotgun." When he fired the gun into Theron's room, her mother grabbed her own handgun and shot her husband and his brother, killing her husband and wounding the brother. Theron said that while she was shocked, she never doubted her mother's intentions. "I know what happened," she said. "And I know that if my daughter was in the same situation, I would do the same thing." Theron's mom never faced prosecution because the attorney general ruled that she had acted in self-defense.
9. Jennifer Hudson
Oscar-winning "Dreamgirls" actress and singer Jennifer Hudson suffered a horrific tragedy when her mother, brother and 7-year-old nephew were murdered by her estranged brother-in-law, William Balfour. Balfour went into a shooting rage at the family's Chicago home, thinking that his wife, Julia Hudson, was dating another man. He was found guilty of first-degree murder in May. Hudson and her sister put out a statement following the trial, thanking lawyers, law enforcement officials, God and their supporters: "We have felt the love and support from people all over the world and we're very grateful."
10. Nona Gaye
The murder of singer Marvin Gaye is well-known in Hollywood and by Motown music fans. What is far less known is the effect of that murder had on Gaye's daughter, Nona. So how did Nona become a celebrity? First, she has had a singing career since the 1990's, but of greater significance is that she was involved in litigation against musician Pharrell Williams and celebrity Robin Thicke for plagiarizing portions of her father's 1977 hit "Got to Give It Up." She and Gaye's two other children were awarded a $7.4 million award from the court. The simple story of her father's death — Marvin Gay Sr. pulled out a gun and shot his son while he lay in bed — does not have the same impact on outsiders as it did Nona. She was 10 years old at the time.
11. James Ellroy
A parent who is murdered is generally expected to negatively impact the child or children of the victim. But such was not the case of James Ellroy, whose mother was raped and murdered in a criminal case that remains unsolved. As with Nona Gaye, he was 10 years old when his mother was murdered. Like Kelsey Grammer, Ellroy's parents were divorced. When expressing his feelings about his mother, who had custody of him, he said he was relieved after finding out she was dead. There were obvious problems between the two of them, and he described his mother as someone who was sexually promiscuous and an alcoholic. But questions loom around this death for a number of reasons. Ellroy obviously preferred living with his father, but how much was his father involved with his life while he was living with his mother? Ellroy was quoted as saying, "I knew she was dead" when coming home and seeing police cars surrounding the house. Though Ellroy lived with his mother, his father often told Ellroy that his mother was a drunk and a whore, so it is not something Ellroy concluded from living with his mother. Cold cases are some of the most difficult to solve, but cold hearts are impossible to revive.
12. Melvin Mora
Though the name may not seem immediately familiar, Melvin Mora was a player for several major league baseball teams, his longest stint came with the Baltimore Orioles. He was a two time all-star who was born in Venezuela. The story of his tragedy takes place in Venezuela, where his father was murdered in a case of mistaken identity. Mora was 6 years old at the time. When thinking about parents who have been murdered, this kind of event makes living with it all the more difficult. In the end it makes no sense. Father and son were walking in front of their home when a stranger comes up in a car, points a gun, and kills his father. The result was the family plunged into poverty, and Mora was passed around from relative to relative to have a place to stay.
13. Patrick Duffy
Duffy dealt with the murder of his parents when he was first on "Dallas" in the 1980s. In 1986, Marie and Terence Duffy were killed during an armed robbery at the Montana bar they owned. The killers, Kenneth Miller and Sean Wentz, were teenagers at the time. They were convicted of the murders and sentenced to 75 years in prison. Wentz later admitted that he was the sole gunman, and Miller was released on parole in December 2007. Duffy's Buddhist beliefs have helped him deal with the loss of his parents in an unconventional way. "Every single unfortunate thing that happens, including, for instance, the murder of my parents, I am responsible for," he told the Guardian in 2006. "I am responsible for being the son of two people who got murdered. I didn't cause their murder. But if I'm suffering because of it, it's my karma that I have manifested in this lifetime in this particular set of circumstances."
14. Judith Barsi
Sometimes the death of a parent can alter the course of a budding talent. In the case of Judith Barsi, that death also resulted in her own death. In another twist of topic logic, she makes this list because she was the victim of a murder suicide by her father. Judith was only 10 when her father first killed her mother, then her, and finally took his own life. Her career had it start in television, where she had made appearances in commercials and TV shows, later appearing in films including Jaws: The Revenge, and after that The Land Before Time, and All Dogs Go to Heaven where she was the voice of animated characters. She was a celebrity in the simplest sense, someone who was someone you would likely recognize from a movie or TV on the street as they walk by.
15. Omarosa Manigault
The lack of available information on the death of the father of Omarosa Manigault is puzzling. Omarosa admits that her father was murdered in Youngstown, Ohio in 1988 when she was 7 years old. Other than that, not much public information is available. Since this list is looking at these children in a different way, it is a good time to ask whether or not knowing more is to anyone's benefit. The attitude seems to be a matter-of-fact one, and it might be best to just let things alone. Omarosa has achieved much in her life, and appears to have no psychological adjustment to make. We shouldn't look at these situations and say, "It is what it is" but in the end it is up to the child and how they feel about the event
16. Dave Navarro
Dave Navarro is one of those people who openly states that the murder of his parent, in this case, his mother, radically changed his life. His situation is different than most of those on the list. He was 15 when his mother was murdered, and at first he found it difficult to talk about, then later found it was part of a healing process for him personally. His mother was murdered by an ex-boyfriend when he was 7. Unlike most of the people on this list, Navarro made a documentary about the murder, and continues to be an advocate against domestic violence. He says that it took more than 8 years to finally find the killer, John Riccardi after he fled the scene. He believes that if he was home when his mother was murdered, he would have been added to the list. When you step back and think about it, life sometimes comes down to not being in the wrong place at the wrong time.
17. Charice Pempengco
Charice Pempengco is yet another child whose parent was murdered — in this case it was her father — but has ambivalent feelings about the aftermath. Starring in Glee, she admits her father was abusive towards her mother and children, sometimes witnessing her father choking her mother. But when she found out that her father was murdered in her homeland of the Philippines by a man with an ice pick, her emotional response was muddled. She posted on Twitter, "I loved him and I will still love him. He's still my dad, after all." Her biggest regret is that there was no closure for her, that despite all the bad times she misses the opportunity to say that in the end, everything is OK between us.
18. Paul Harvey
Paul Harvey is a name unfamiliar to people under the age of 50, but he was a regular radio voice in the morning, usually coming on right after the grain reports. His unique voice and commentary was remembered for many years after his passing. The story of his father's murder, that took place when he was out rabbit hunting with a friend in 1921, gives you a sense of the differences in today's world and in days gone by. Harvey was only 3 years old when the murder occurred, the result of a robbery, and when the men were caught and jailed a few days later, the town formed a lynch mob of 1,500 people to execute justice. Cooler law enforcement heads prevailed, and the 4 men moved the guilty men out of the town.
19. Sean (Diddy) Combs
Interestingly, Combs' father was an associate of convicted drug dealer Frank Lucas portrayed in the movie of American Gangster. When Sean was just 3 years old, his father was found shot dead in his car. As many people on this list whose fathers were murdered when they were just toddlers, Combs said when opening up about his father's death, "They say you can't miss something you never had, but that's only a little ways right." He relates that there are things to ask and times to share that cannot be recreated – ever.
20. Malcolm X
The death of the father of Malcolm X has been placed on this list as a matter of controversy. There was never anyone charged or caught for the murder of his father, whose body was found lying on the town's trolley tracks in 1929. Two weeks prior to that, the house of his father was burned down. The major suspects in the murder was a White Supremacist group known as the Black Legion, a group Malcolm X asserted was responsible for the murder. As a result, his mother suffered an emotional breakdown and was committed to a mental institution. The family was split up to live elsewhere.
Tell us what's wrong with this post? How could we improve it? :)
Let us improve this post!