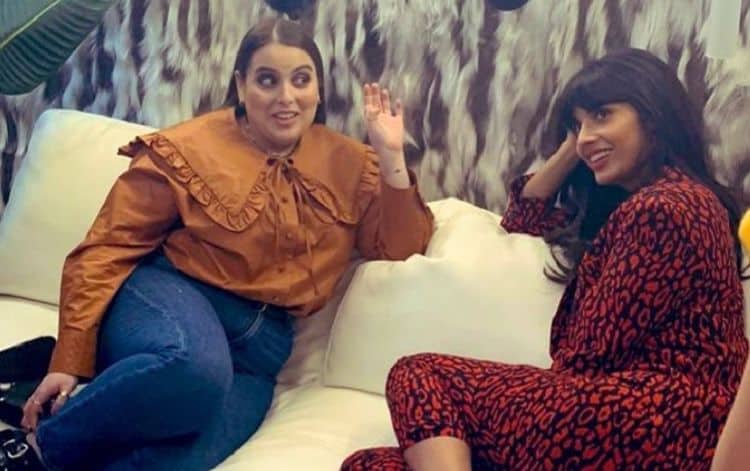 Some people might know Jameela Jamil from playing the character Tahani Al-Jamil on The Good Place. However, she is much better-known for being a TV presenter as well as a model, which is perhaps unsurprising considering that she hasn't exactly done a lot of acting. Here are five things that you may or may not have known about Jameela Jamil:
She Was Involved In a Serious Accident At the Age of 17
At the age of 17, Jamil was involved in a serious accident, which resulted in a number of broken bones as well as some spinal damage. It was feared that she would not be able to walk ever again, but in time, she was able to recover through steroid treatment as well as the assistance of a Zimmer frame. Furthermore, it is interesting to note that Jamil managed to lose the 77 pounds that she had gained from being confined to a bed for an entire year within a short period of time, which was another impressive accomplishment.
Her Political Views Are Based On "Who Is Less Evil?"
When asked about her political views, Jamil stated that she was not concerned about the policies of the political candidates so much as which of them was the least evil. Unfortunately, when presented with the candidates for the 2010 general election in the United Kingdom, she commented that she was unsure which of the options were less evil, while outright dismissing the Liberal Democrats because voting for them was pointless.
Denies That Modeling Made Her Stylish
Currently, Jamil is well-known for her sense of style. However, it is interesting to note that she had no such interest when she was still in school. In those times, Jamil was much more concerned with comfort than other considerations, so much so that she actually wore extra-large tracksuits from Gap for men.
Wore Chicken Suit for 16 Days
Recently, Jamil wore a chicken suit for 16 days. This happened because she had made a pledge to wear a chicken suit for the same number of days as the thousands of pounds raised through her effort for Comic Relief, which is focused on promoting a just world in which there is no poverty. Since Jamil's efforts raised close to £16,000, she followed through on her pledge by wearing the chicken suit for 16 days, which made for some rather fun and hilarious photos.
The Good Place Is Her First Time As an Actress
Amazingly, The Good Place is actually Jamil's first time acting in anything. Amusingly, she said that when she signed up for the project, she had no idea about what is was supposed to be about, which led to jokes about wondering whether she had signed up to feature in the creator Mike Schur's first porno. Perhaps unsurprisingly, Jamil was rather nervous on the set, but as it turned out, her nervousness was dispelled by Ted Danson, who did so by pretending to fart in her direction. In her own words, it was disgusting but nonetheless effective at serving its intended purpose.
Tell us what's wrong with this post? How could we improve it? :)
Let us improve this post!