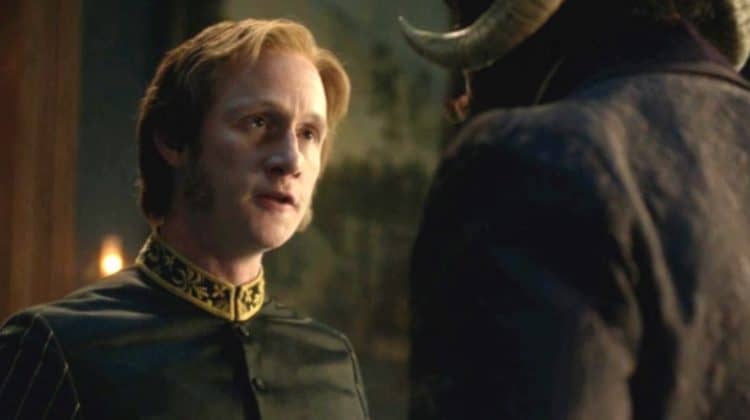 Most people who have seen Jim High's work would probably agree that he doesn't always get the credit he deserves. That, however, has never stopped Jim from putting his best foot forward. Over the course of his career, Jim has worked hard to build a very impressive resume and he has been a part of several very successful productions. Some of his best-known roles include Grey Rider in The Letter for the King and Ulric in Knightfall. Most recently, he has been getting attention for his work in the new Netflix series Shadow and Bone. Jim also has some other projects in the works that will be released within the next year or so. Keep reading to learn 10 things you didn't know about Jim High.
1. He Is From The UK
Jim was born and raised in the UK but he is currently based in Prague. Unfortunately, we weren't able to find any additional information on his upbringing or what inspired him to get into acting in the first place. It's also unclear if he's had any formal acting training.
2. He Has Been In Commercials
Most people who are familiar with Jim High's work have seen him in TV shows and movies, but that isn't the extent of what he's done. He also has experience working on commercials. Most recently, he was in a commercial for Sentian Audio to market their new headphones.
3. He Is A Dog Person
There's always something heartwarming about finding out that a person likes animals. That said, Jim is an animal lover all around, but when it comes to domestic pets it appears that he prefers dogs. He appears to have a cute pup of his own and he loves spending time outdoors exploring with his dog. Don't worry cat people, Jim still has love for the delines as well.
4. He Has Been In Video Games
Since the entertainment industry is so competitive, it's important for actors to be able to do more than one thing. Throughout the years, Jim has also done some voice acting. Most notably, he has voiced several video game characters including Eric in Kingdom Come: Deliverance and Myrik in Carrier Command: Gaea Mission.
5. He Is In A Relationship
Accomplishing great things in life is even better when you have someone to share it with, and Jim has found just that. Jim is in a relationship with a woman named Ola Chomik who doesn't appear to have any ties to the entertainment industry. From what we can tell, Jim and Ola do not have any children together.
6. He Likes To Stay Active
Jim loves to look and feel his best, and exercise is one of the things that allows him to do that. Jim is the kind of person who loves to get out and be active. He enjoys spending time outdoors and doing things like going swimming. Not only is working out great for his physical health, but it's also a great mental release.
7. He Has More Than 50 Acting Credits
Finding consistent work as an actor isn't an easy thing to do, but Jim has pulled it off and he's made it look easy. Despite the fact that Jim may not be as well known as other actors, his resume definitely speaks for himself. He currently has 52 acting credits which include voice roles and upcoming projects. At the rate he's going, he could easily reach 100 credits before his career is over.
8. He Likes His Privacy
The entertainment business has no shortage of people who love to share every detail of their personal lives, but Jim isn't one of them. Even after being a professional actor for more than 10 years, Jim has never shared much about his private life. He is fairly active on Instagram, but most of his content is related to his work.
9. He Has A Theater Company
On-screen work is what's most commonly associated with Jim, but the theater world has a very special place in his heart. He runs a theater company in Prague called Blood, Love and Rhetoric. According to the company's Instagram profile, "BLR has been producing English-language shows in Prague since 2009. Our goal is to promote stage productions, improv comedy shows and #cthulu."
10. He Is Adventurous
Playing it safe certainly isn't how Jim wants to spend his life. Jim isn't afraid to step outside of his comfort zone and try new things. His adventurous spirit has served him very well during his career because it's allowed him to be willing to take risks and explore his creativity.