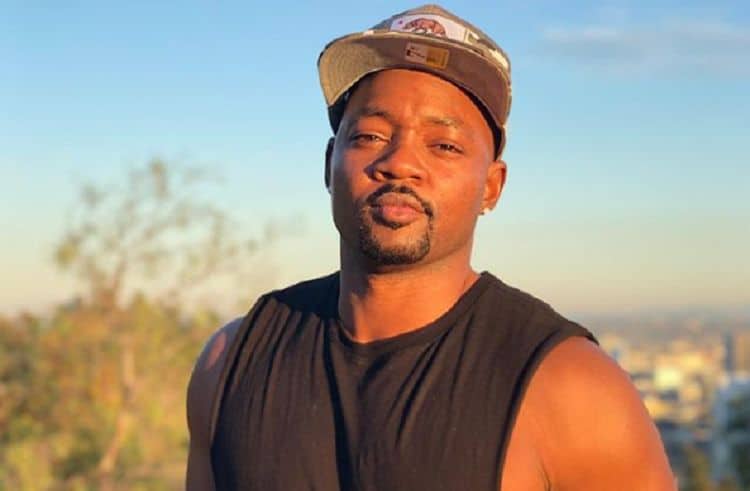 One of the fantastic drama series currently running on television is Queen Sugar. It is a film adaptation of the novel of the same name and focuses on the lives of the Bordelon siblings who live in Louisiana. The show airs on the Oprah Winfrey Network. One of the principal characters to the development of the series' storyline is Antoine Wilkins, who is a police officer and a high school friend to one of the Bordelon's. Brian Michael Smith is the actor behind the Wilkins character, and he happens to be transgender even in real life. If you want to know more about this actor, then stay put as we go through ten things you probably didn't know about him.
1. Growing Up
According to IMDb, Brian Michael was born on the 29th of January 1983, making him 37 years old presently. He was raised in Ann Arbor, Michigan, by his mother and grew up in a close-knit family together with his adopted brother. They used to stay with their cousins and aunts as their mother worked at the Ford Motor Company and also doubling up as an event planner.
2. His Gender Identification
One thing that may not be obvious when you first meet Brian Smith is that he is transgender. It was a juggle for him to take on his assigned gender role. In high school, he featured on both the boys' football team while also taking part in female track and field activities. He used his role on Queen Sugar to officially come out as transgender, as evident from an NBC News feature article.
3. Education
Brian Michael Smith attended Ann Arbor Pioneer high school, which was within his home area. During his time in school, he made a move to challenge his gender status by taking part in athletics. As earlier hinted, he made an appearance on both the boys' and girls' athletic teams. For his undergraduate education, he went to Ohio, where he attended Kent State University. In college, he studied acting and video production. It was a noble career path when you look at how good he is in acting. His education life demonstrates how versatile he is in adapting to various environments.
4. Career Beginnings
After graduating from university, Brian tried his hand in teaching. He tried to impart drama and media literacy lessons to teens to help them get a footing in the industry. He, later on, made a move to New York to try out acting. In New York, he found a home at the William Esper Studio, which is one of the best drama schools around. He was under the tutelage of Terry Knickerbocker, and it is during this time that he managed to earn a few commercial roles, notably for Toyota. He also tried his hand in several plays and was part of improv crews such as the Gotham City Improv.
5. He Challenges Himself Through Acting
A session with Brian Smith will instantly give you the hint of how passionate he is about acting. It is something he explored since he was young, though he shelved for some time during his adolescent years for the pitch. He uses the acting to bring out his real essence, and that is one push factor for him to get into his assigned roles. He started with parts he felt comfortable with, and with time he decided to explore his inner being. It ultimately led to him letting out his gender identity.
6. Advocacy
The actor uses his popularity as a platform to push for the rights of the LGBTQ minority. He advocated for their equal rights and opportunities for their growth and development. He also teaches teens and encourages them to venture in whatever that interests them for their goodwill. Ever since he came out as transgender, he has inspired many and demonstrated that you can still make it irrespective of your identity.
7. Relationships
His gender identity brings a lot of speculation on his dating life from his fans. At the moment, it is not clear who he is seeing. It may be a move to uphold his privacy.
8. Social Media Presence
Social media is an excellent tool for entertainers and celebrities. Using this hub, they can keep in touch with their followers by interacting with them and sharing ideas. Brian Smith got this element right, as evident with his strong social media presence. He is active on the popular social media platforms, namely Twitter, Instagram, and Facebook. He has almost 4000 followers on twitter, 8000 on Instagram, and 1800 on Facebook. The fan figures are quite impressive, providing him with a broader reach for his advocacy programs.
9. Influences
Brian Michael would wish to work with Denzel Washington sometime in his career. He admires the talent of the actor and also his work ethic that he looks up to. Aside from working with Mr. Washington, he would also love to take part in well-written and directed scripts.
10. His Fears Of Coming Out
Coming out is such a big deal, especially if you are an entertainer. For Brian, it was quite hard, but he challenged himself to leave his comfort zone and embrace his true self. His move worked for him though he had fears of being typecast, more so considering that he is black.
Conclusion
Brian Michael Smith takes on the role of Antoine Wilkins in Queen Sugar. The part is a recurring one but has a lot of significance to the plot of the show. He brings out the portrayal perfectly as it shows his true self, an actor who is transgender. He used the part to come out and reveal his identity. Using the platform acquired, he has been behind several advocacy roles for both the LGBTQ community and social justice. Above are some of his lesser-known details. You can catch him on the aforementioned program or on his social media handles to know more about him.
Tell us what's wrong with this post? How could we improve it? :)
Let us improve this post!