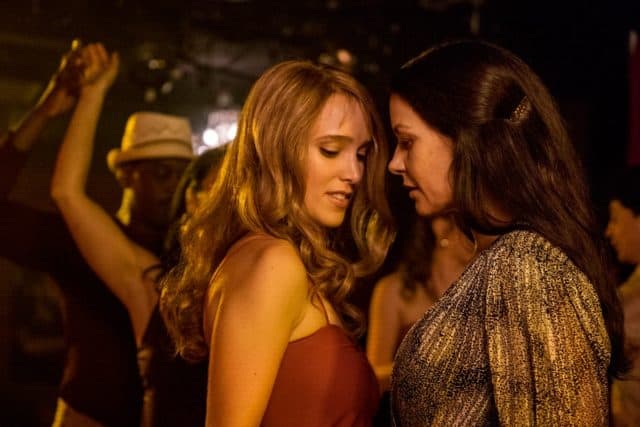 Jenny Pellicer is the actress who played opposite of Catherine Zeta-Jones' character in "Cocaine Godmother: The Griselda Blanco Story." This show, which aired on Lifetime on Saturday, January 20, 2018, focused on the life of Griselda Blanco; however, it is Blanco's girlfriend, Carolina, who is played by Pellicer that have many people talking. If you are also curious about this actress, find all you need to know here.
She's Originally from Norway
Born in Olso, Norway, Jenny Pellicer's father is a Mexican diplomat, and her mother is a Norwegian American. Thanks to this mixed heritage, Jenny is able to speak four different languages and she has passports for three different countries. After completing high school in Oslo at an international school, Pellicer took a job in Costa Rica where she was helping to reduce the spread of the extremely dangerous dengue fever. She also earned a degree from England's Durham University, specializing in international human rights.
When she moved to Mexico in an effort to help her family begin a restaurant business, she was exposed to the performing arts community in the country. She has an uncle who is a quality poet, and has an aunt who acted with the well-known Marlon Brando. These are the relatives that encouraged here to pursue acting, which is when Pellicer moved to Los Angeles found a talent agent and began pursuing her career.
Prior to "Cocaine Godmother," Pellicer had an Eclectic Mix of Roles
She was cast in the TV series "The Bridge," in 2014 playing Romina, who was the daughter of a politician who was also addicted to drugs. Additionally, she has also played a Norwegian reporter in an upcoming film. Other roles she has had include ones in "The 7D," "Red Sleep," and the television series "State of Affaris."
She Speaks Four Languages
While it was mentioned above that Pellicer spoke four languages, many don't know what all four of these are. They include English, Norwegian, Spanish and French. She gained these language skills during her time at the international school. At this educational facility there was a huge emphasis put on learning various languages, especially due to the multi-cultural student body.
Her Favorite Latin Music and Artist
Pellicer has stated that "Mariza" and "Pedro Infante" both have voices that make her cry. Additionally, that "Custavo Dudamel" conducts from his heart, which elevates the music to an entirely new level. When it comes to music styles, she has stated she loves Lation pop, Fados, Pasodobles, Mambos, Rumbas, Rancheras, Cumbias and Salsa.
If you haven't seen the latest show on the Lifetime network yet, it is one to checkout. It is a powerful film with extremely talented actresses and actors. Additionally, Jenny Pellicer has many other bodies of work out there that are worth checking out for those who like her ability and style. This is one actress that will likely be seen quite a bit more in the near future.