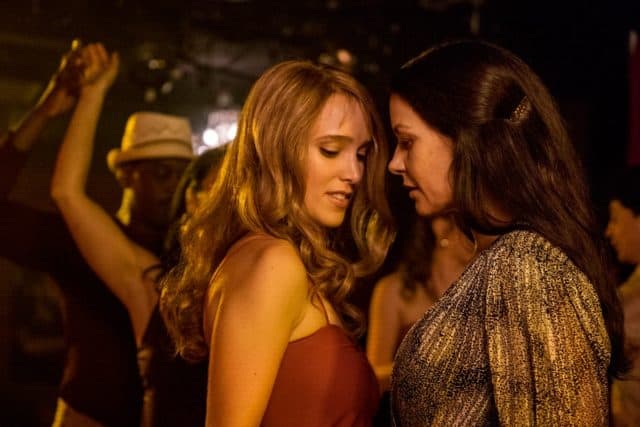 Discovering Jenny Pellicer: The Actress Behind Carolina in 'Cocaine Godmother'
Jenny Pellicer is the talented actress who portrayed Carolina, the girlfriend of Catherine Zeta-Jones' character, Griselda Blanco, in the Lifetime movie "Cocaine Godmother: The Griselda Blanco Story." The film, which aired on January 20, 2018, delves into the life of Griselda Blanco, but it's Pellicer's portrayal of Carolina that has captured the attention of many viewers. If you're curious about this rising star, here's everything you need to know.
A Multicultural Background: Born in Norway, Raised Around the World
Jenny Pellicer was born in Oslo, Norway, to a Mexican diplomat father and a Norwegian American mother. This diverse heritage has gifted her with the ability to speak four languages and hold passports for three different countries. After completing high school at an international school in Oslo, Pellicer took a job in Costa Rica, where she worked to combat the spread of the deadly dengue fever. She also earned a degree in international human rights from England's prestigious Durham University.
When she moved to Mexico to help her family start a restaurant business, Pellicer was introduced to the country's vibrant performing arts community. With an uncle who is a renowned poet and an aunt who acted alongside the legendary Marlon Brando, it's no surprise that her relatives encouraged her to pursue acting. Pellicer then relocated to Los Angeles, found a talent agent, and began her acting career.
From 'The Bridge' to 'Cocaine Godmother': Pellicer's Diverse Acting Portfolio
Before landing her role in "Cocaine Godmother," Pellicer had already built an eclectic mix of acting credits. In 2014, she was cast in the TV series "The Bridge," playing Romina, the drug-addicted daughter of a politician. She has also portrayed a Norwegian reporter in an upcoming film and appeared in projects such as "The 7D," "Red Sleep," and the television series "State of Affairs."
A Polyglot Actress: Pellicer's Multilingual Skills
As mentioned earlier, Pellicer is fluent in four languages: English, Norwegian, Spanish, and French. She acquired these language skills during her time at the international school, where there was a strong emphasis on learning various languages, particularly due to the multicultural student body.
Her Love for Latin Music and Artists
Pellicer has expressed her admiration for artists like Mariza and Pedro Infante, whose voices can move her to tears. She also appreciates the heartfelt conducting of Gustavo Dudamel, which she believes elevates the music to new heights. As for music styles, Pellicer enjoys a wide range of genres, including Latin pop, Fados, Pasodobles, Mambos, Rumbas, Rancheras, Cumbias, and Salsa.
If you haven't seen "Cocaine Godmother" on Lifetime yet, it's definitely worth checking out. The film features powerful performances from a talented cast, including Jenny Pellicer. And if you're a fan of her work, be sure to explore her other projects as well. With her undeniable talent and unique background, Pellicer is an actress we're likely to see much more of in the near future.