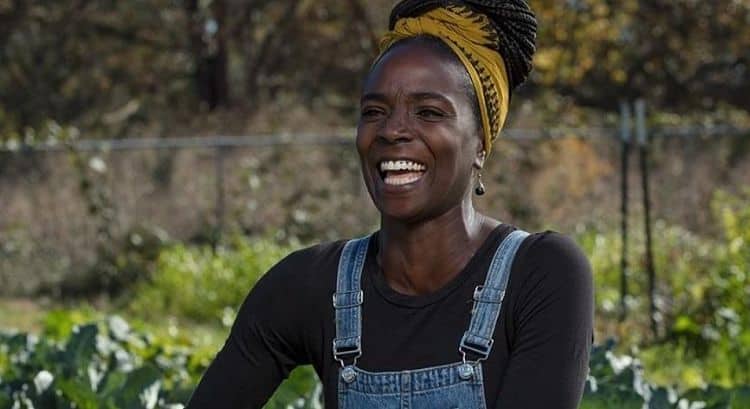 Jamila Norman never thought her love for farming would eventually lead her to become a reality TV star, but that's exactly what happened. After years of dedication in the farming industry, she began making a name for herself and she has become highly respected in her community. Jamila's new series, Homegrown, follows her as she works on her 1.2-acre farm in Atlanta where she grows fresh fruits and vegetables. Although farming isn't easy work, Jamila is dedicated to producing the best results. Not only does her work on the farm provide nutrients for people, but it also helps fill them with knowledge. Here are 10 things you didn't know about Jamila Norman.
1. She Is An Atlanta Native
Every community needs people who are willing to stick around and give back, and Jamila is definitely that person. Jamila was born and raised in the Atlanta area, however, her family's roots trace back to Trinidad and Jamaica. She fell in love with food and farming at a very early age and quickly realized it was something she wanted to spend her life doing.
2. She Is A Proud Mom
Despite the fact that she is now a reality TV star, Jamila has never had an interest in sharing all of the details of her personal life with the world. For that reason, there isn't much information out there about her private life. One thing we do know, though, is that she is a dedicated mother. It's unclear whether she's married.
3. She Is A University Of Georgia Alum
Gardening is much more than just a hobby for Jamila, it's something that she put a lot of time into studying and practicing. Jamila attended the University of Georgia where she earned a bachelor's degree in environmental engineering. I think it's safe to say that she has found a way to put her degree to good use.
4. She Hopes To Inspire Others
Jamila's journey hasn't always been easy, but she has worked hard to get where she is today and she wants to be a resource for others. Through her work on the farm, Jamilla hopes that she can inspire and empower other people who may be interested in farming but don't know where to start.
5. She Is A Vegetarian
Jamila has been a vegetarian for many years, and the fact that she can grow her own fruits and vegetables is a huge benefit. Just because she's a vegetarian doesn't mean that she can't enjoy a variety of foods though. She loves to cook and enjoys getting to be creative in the kitchen.
6. She Isn't Into Social Media
As Jamila's star continues to rise, there are probably a lot of people who have gone to social media in hopes of learning more about her. Unfortunately for them, they won't be able to find much. Although she may have been on social media in the past, she doesn't have any verified personal accounts at the moment. There is, however, an Instagram account for her business, Patchwork City Farms.
7. She Loves Doing Yoga
Taking care of her mind and body are two things that are very important to Jamila, and gardening isn't the only way she accomplishes that. She has also been practicing yoga for several years and it has become a great way for her to release stress and tension.
8. She Doesn't Watch TV
Jamila may be on TV, but that doesn't mean she watches it. While talking to Farm Star Living, Jamila said, " I don't have a TV. When I did, I was watching a lot of the worst reality TV that I didn't need to be. I work full time and then I do the farm and I've got kids, so I never have time to watch TV. I barely know what's in the movie theaters." Now that she has her own show, though, she might find a way to tune in from time to time.
9. She Is A Writer
Farming isn't the only way Jamila likes to share her gifts with the world. She is also a talented writer who loves spreading information. She has written for the anthology Oldways Africana Soup in Stories (OASIS). Jamila has also written about her farm for other publications.
10. She Loves Drinking Tea
Is there something you could drink every day and never get tired of it (besides water)? For Jamila, the answer is yes. During her interview with Farm Star Living, Jamila shared that she is an "avid tea drinker". She also enjoys drinking a Caribbean beverage called Sorrel.
Tell us what's wrong with this post? How could we improve it? :)
Let us improve this post!