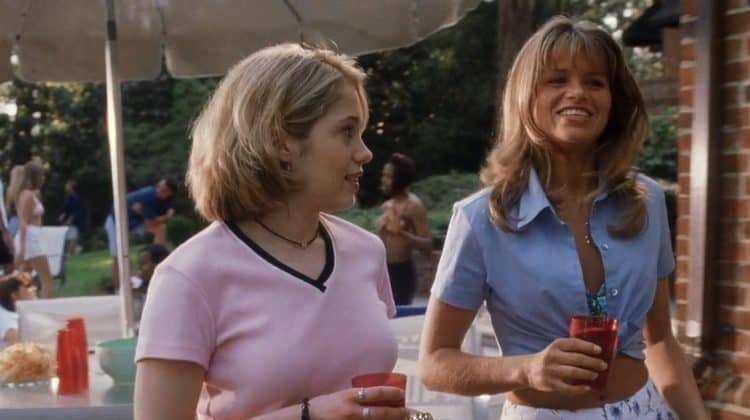 Ari Meyers is a name that might likely be known more to those that watched her in the 90s since as of late she hasn't done anything of note and really hasn't shown herself on screen since around 2006 if her profile is as accurate as it can be. There is room for doubt since Wikipedia and IMDb tend to take some time to update now and again, so there's always the possibility that Ari has been more active than people are aware of. But it's also just as possible that she did step away from show business in order to focus on other matters in her life at this time since a lot of actors have done this over the years for reasons of their own. As one of those individuals known in the 80s and 90s for her various roles Ari is someone that definitely appealed to a good number of fans, but obviously not enough to be considered a legend in her own time. While that might sound a bit harsh it's the unfettered truth as actors come and go in Hollywood and for every one of them that gets remembered there are likely ten or more that people just don't recall.
Delving back into the archives to find out what happened to a lot of people from the past several decades is bound to turn up a lot of interesting facts and remind people that at one time these individuals were interesting enough to pay attention to. But time and a continually-changing industry do manage to erode the base that a lot of people have stood on for a while, and as a result those that are front and center and continuously changing with a constantly changing business are those that are going to be noticed more often than not. Ari is one of the many that a lot of us can possibly recall from our younger years but might have trouble remembering now unless we were fans back in the day. There might be a few movies that come to mind when people try to place her, but one that might not be on the mind of a lot of people but is still noticeable enough is the movie Dutch with star Ed O'Neill. If anyone remembers, the movie had to do with the character of Dutch Dooley, played by O'Neill, who had the unfortunate task of bringing Doyle Standish, a young and very snobbish kid played by Ethan Embry, back home to his mother for Thanksgiving. Long story short, the trip has its ups and downs as Doyle and Dutch continually try to understand and even one-up each other throughout the movie, but one of the funniest parts comes when the pair meet up with two young ladies by the name of Brock and Hailey, who just happen to be call girls that agree to give the duo a ride.
Unfortunately what ends up happening is that Doyle develops a crush on Brock while Hailey robs Dutch blind while he's sleeping in the car, and even accidentally squirts a stream of lotion into his mouth. The point here is that this is one of her most memorable roles and quite honestly it was rather brief since she and Elizabeth Daily were a small blurb in the overall movie. She did play a decent part and it was funny enough, but despite more than a few starring roles in her career this is kind of why, it would appear, that Ari really never hit it big. She's definitely great as a bit player and a supporting actress but giving her the ability to be anything else just hasn't panned out throughout the length of her career. To say that she's unsuccessful isn't fair since technically anyone that gets to her level is already a success and has hit it bigger than many others that try and never get there. So whatever a person wants to say about Ari it's easier to admit that she did get to the show and she did manage to make a fairly big success out of her life on screen since she lasted for a while before she was either forgotten or just stepped away. Her net worth at this point is easily enough for her to remain comfortable for a while and her name alone is good enough to help people remember her and what she's done.
Some folks aren't meant to make it to the highest peaks in show business and as harsh as that might sound there are many that don't have the necessary skill and can't adapt and then there are those that reach a certain level and are happy with where they are. Just because a person hasn't racked up one Oscar nomination after another doesn't meant they didn't contribute in their own way.