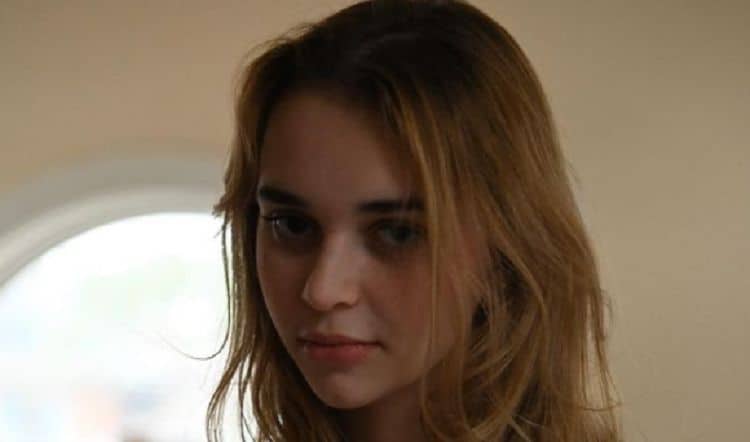 Nikki Roumel may be a relative newcomer to the entertainment industry, but you'd never be able to tell from watching her work. Both dedicated and talented, Nikki has all of the key ingredients to become a star and she's already well on her way. Recently, she has been getting a lot of attention for her role as the teenage version of Georgia Miller in the new Netflix series Ginny & Georgia. There's no doubt that the role will open up doors to more opportunities for her in the future. She already has a growing fan base of people who can't wait to see what she accomplishes next. Continue reading to learn 10 things you didn't know about Nikki Roumel.
1. She's Canadian
Some people may have assumed that Nikki is American, but in reality she was born and raised in Toronto. By the looks of things, she still lives in the area. Nikki is in good company when it comes to successful entertainers who are originally from Toronto. Some of the other names on the list include Drake and Shawn Mendes.
2. She's A Kickboxer
Nikki may look little and dainty, but she's a prime example of why you shouldn't judge a book by its cover. She has been kickboxing for many years and has even done quite a few competitions. Now that her acting career has started to take off, she doesn't have time to kickbox how she used to.
3. She's A Poet
Self expression is one of the most important things to Nikki, and acting isn't the only way she likes to share her creative side with the world. She is a talented poet and has even created a separate Instagram account just for her poetry. She calls her series of poems Dearest Body although it doesn't look like she's officially published any of her work outside of social media.
4. She Isn't Really A Teenager
Nikki plays a teenager in Ginny & Georgia but in real life her teenager years are actually behind her. She was born in May 2000 which makes her 20-years-old at the time this article was written. As most people know, it's extremely common for teenage characters to be played by adults.
5. She's An Advocate For Mental Health Awareness
Good mental health is a very important component to overall health, however, there are lots of people who sweep mental health under the rug. Nikki, however, understands the importance of taking care of her mind and she encourages other people to prioritize their mental health as well.
6. She's Traveled All Over The World
Nikki is the kind of person who is always willing to go on adventure. She isn't afraid to step outside of her comfort zone and try new things and she's always looking forward to having new experiences. Over the years she has gotten to do lots of traveling and it's become one of her favorite things. Some of the countries she's visited include Peru, Greece, and Italy.
7. She's A Family Oriented Person
There isn't really much information out there about Nikki's family, but based on her Instagram it's very clear that she comes from a close knit family. She had an especially close relationship with her grandparents who she was raised in the same house with. Sadly, both of them passed away.
8. She Loves Animals
Nikki is the kind of person who loves being outdoors and she has lots of love and respect for nature. Naturally, this also means that she is an animal person. In addition to her love for man's best friend, Nikki also loves all sorts of other animals including apes, sloths, and camels.
9. She's A Private Person
There are some entertainers who simply can't get enough of being in the spotlight. Every time they get a chance to be in front of a camera or attend an event, you can bet they're going to take advantage of it. Nikki, however, seems to prefer a more private approach. So far, she doesn't seem to have much interested in being in the public eye unless it's work related. As Nikki continues along in her career, she may decide to open up her.
10. Her Personality Type Is INFJ
Have you ever taken a personality test? Apparently Nikki has and the result is that she's an INFJ. According to 16 Personalities, an INFJ " is someone with the Introverted, Intuitive, Feeling, and Judging personality traits. They tend to approach life with deep thoughtfulness and imagination. Their inner vision, personal values, and a quiet, principled version of humanism guide them in all things."