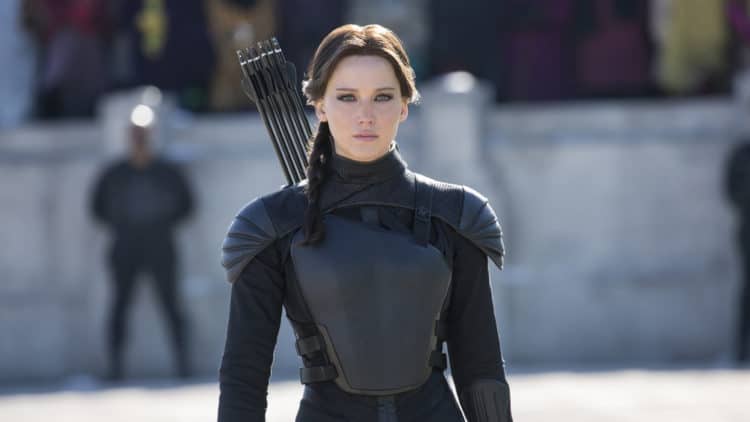 Looking at all the awards and accolades that Jennifer Lawrence has collected over the years it's kind of difficult to state with a straight face that she should have stayed in school and matured a bit before heading into the acting industry with a full head of steam. She might have missed out on a life that has so far been highly successful and obviously very lucrative given that she's managed to create an image and has cashed in on her acting skills in a big way. But for anyone wondering why she's been absent for a while, it was apparently personal choice that has kept her away from the cameras at this point, as it sounds as though she needed a break away from the limelight for a while to perhaps center herself and simply enjoy the quiet. It's true that everyone needs to get away now and then, as working too hard for too long can test anyone's mettle and sometimes even break a person if they don't take some needed relaxation time. Some might think it's that her popularity has been waning as of late, as Dark Phoenix was the last big movie she was seen in, but others might want to say something different. Needless to say, Jennifer has gained a reputation around Hollywood, and it hasn't all been good, but it hasn't all been bad either.
To be certain, Jennifer has made an impression on a lot of people in the business and has earned her way up, but the opinions of the masses are bound to follow anyone from the moment they become a star to the moment they decide to make one perceived mistake in their lives. Personally, I don't mind J-Law since she has her great roles, and then she has roles that are hard to get into. It's a matter of personal taste with some folks and which characters they enjoy versus which ones they don't. For instance, Tiffany from Silver Linings Playbook was a bit off-kilter and had a major attitude problem at times, but otherwise she was fun, while Mystique had a serious inferiority complex to start with and just as much attitude as any of Lawrence's characters. Her time in the movie Winter's Bone was perhaps one of her most vulnerable roles since the attitude she affects in almost every role hit a pretty consistent brick wall throughout the movie, and it was only her continued persistence to take care of her family that eventually helped to make things right. One thing that is associated with Lawrence is attitude, and there are times when it would appear to be a character trait that she proudly flies at any given time, and others when it would appear to be a shield to keep the criticisms of others at bay so that she can be secure in her sense of self and what she's done. Starting out at the age of 14, ditching school in to do so in fact, was a huge decision that many parents would likely never agree to since the excuse that one just doesn't get school at the age of 14 isn't something that a lot of parents are going to accept. Like it or don't, but there aren't a lot of 14-year olds out there that have life figured out yet, but many upon many that believe they do.
At the moment she's been involved in a couple of movies that haven't been released yet as they're still in one form of production or another, but the time she's spent away for the last couple of years has been largely due to her need to just get away for a bit. Over the years she's definitely gone through a lot of backlash for one thing or another, be it a movie role or how she's acted while in public or at award shows. Trying to pin her down for one thing or another doesn't feel entirely necessary since like many other actors she's free to act as she wants and say what she wants until it becomes evident that she's less than thankful or grateful for what she has or the fans that have helped to elevate her to that position. For all intents and purposes, she's been a bit of a brat at times, according to some folks, but given that these same people will continue to watch her performances it's hard to take their word as gospel. Instead, it feels wiser to state that quite a few celebrities tend to act entitled and a little bigger than they actually are at times. But since people have allowed it to run unchecked for so long, calling it out now is a little ridiculous. Where she's been for a while is her business, but in the interest of simply revealing the reason we haven't seen her, it's mostly because she likely needed a break.