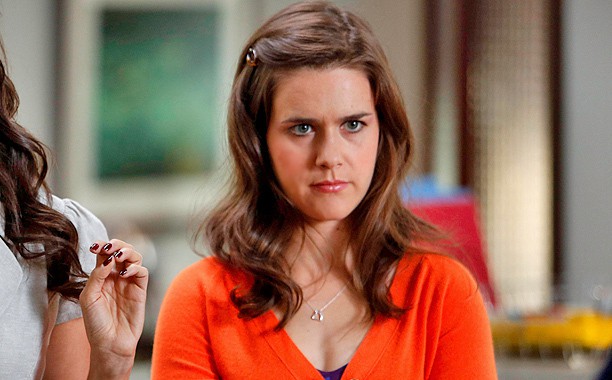 The Mindy Project has hit a major milestone that very few television series live long enough to see – 100 episodes. With most television series producing approximately 12 to 13 episodes per season, it can take about eight to nine seasons to reach the coveted 100-episode mark. With some shows putting in multiple seasons in a calendar year, it does not take as long, but it is still a massive accomplishment. One person who is completely blown away by the success of the show is Zoe Jarman. Jarman is a comedian, writer and producer who literally rose to fame through the popularity of this show.
While many people are aware of who Zoe is, there is still a lot about this actress and comedian that fans don't know.
1. She is a Masterful Writer
To make any of the sitcoms a winner it takes masterful writing, and while the writers rarely get the exposure they deserve, they drive the machine that has to have new content for every episode. What most people don't know is that Zoe Jarman is a great writer who has written for a number of television shows, including the Comedy Central television series, Workaholics. She has also contributed as a writer to Master of None, a Netflix original series.
2. She Has Paid Her Dues
For every overnight sensation that takes Hollywood by storm, there are literally thousands of actors, actresses and comedians who have to pay their dues, taking gigs in which they will gain little to no exposure. Zoe is no different. She recalls having to play the role of a tour guide on the 2008 television show, The Greek. Again, no one remembers it, but it goes to the point that you have to be willing to take the work when it comes and then capitalize on the opportunities.
3. She Still Plays the Circuit
Well, for most Hollywood stars that finally experience some level of success, one of the first things they do is get off the grinding wheel. They stop playing those roles that got them where they are, and they start enjoying the life that their hard work has created. For Zoe, it is the opposite. Sources report that she is still a regular performer at a Los Angeles mainstay for up and coming entertainers, the Upright Citizens Brigade Theatre.
4. She is a Country Girl at Heart
While she is definitely taking the big city of Los Angeles by the horns now, the truth is that Zoe is a country girl from the Midwest. Here the term country girl does not connote rural living as much as it identifies the fact that she is from Nashville, Tennessee. Nashville is not a small town, relatively speaking, but everyone who is from there is considered to be country, and Zoe is no different.
5. Her Crowning Moment Was Her Appearance on The Office
If you were to consult any entertainer, athlete or high-performing professional, you will find that they all have that crowning moment in which they felt like they had arrived. With some, it is an event that represents the pinnacle of their professional lives, and for others, it is that moment when they knew they had arrived. For Zoe, her crowning moment was when she appeared on The Office with comedian Steve Carell.