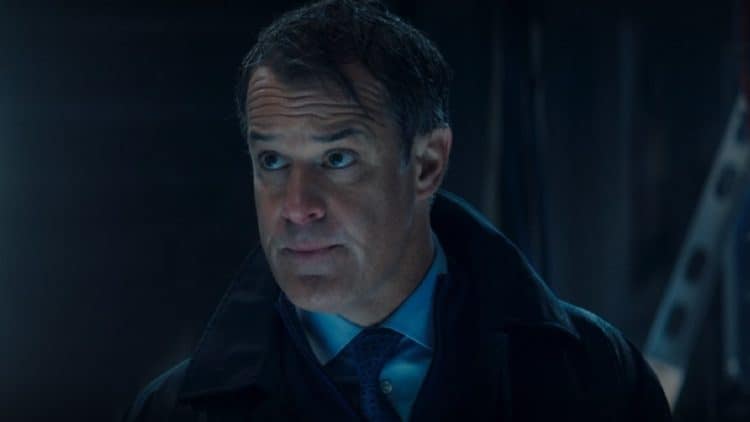 He's recognizable because he's had major roles in some of Primetime's biggest shows. From "Drop Dead Diva," to "Parenthood," to "The Affair," Josh Stamberg is a man who has a great resume to his name. He's been on television for a long time, and he's made many of his characters quite memorable. His fans know he's good in any role, but they find that they don't know that much about him in a personal capacity. Who is this man? What's he like? We thought we'd get to know him a little more intimately outside of his work.
1. He's from Washington D.C.
He was born in Washington D.C., and he was raised there for some time. He didn't spend his entire life there, but he did grow up there because his own mother worked in the city. She was a journalist. Perhaps you recognize her name. She's Susan Stamberg. His father is Louis C. Stamberg.
2. He's in His 50s
He was born at the beginning of a new decade back in the 70s. He was born on January 4, 1970, which means he just celebrated his 50th birthday in 2020 right before the global pandemic took over and everything shut down, stopped, and ceased to be normal in any capacity for so many people across the world. We hope he was able to celebrate in a fun manner.
3. He's Married
His wife is actress Myndy Crist. They two have been married for some time, and they share two daughters, though we are not sure what their names are, when the couple wed, or how old their kids are. We know his wife has appeared in more than 50 shows and films, however.
4. He's Proud of His Mother
If you take a look at his Twitter feed, you'll see that he is proud of his mother. He shares her work, her important moments, and shares that he is a proud son. This is sweet, and we love that he is still so close to his mother even though he's clearly an adult. We also love that she's still killing it writing her pieces and doing what she loves to do.
5. He Doesn't Have a Huge Following
Despite the fact that he's been in so many shows and works, he's not a man with a large Instagram following. Perhaps it's his lack of aesthetic that keeps the younger generation from following? He may need more Starbucks cups and a less colorful feed to earn more followers. He comes in at only 2,628 followers, and it might shock some people to know that not everyone on the 'gram is looking for a huge following.
6. He's a Democrat
Josh Stamberg doesn't hesitate to share his political views. He often posts photos or articles showing his support for new President Joe Biden and his lack of support for Former President Donald J. Trump. He even went so far as to post a photo of the former president with a black eye and blood running out of his nose on July 16, 2018, with the caption "Silver lake dreams," despite also posting captions on photos from May 21, 2020, that read "Loving matters."
7. He Doesn't Share His Personal Life
This is one man who does not use his online presence to share much of anything that involves his family. He doesn't share anything about his wife or kids other than an occasional mention, but no photos. He keeps his private life very private, and that's something he is entitled to. He should keep it that way, too. They deserve their privacy.
8. He's a Sports Fan
While he may not come out and say it directly, we think he's a fan of the Dodgers, but he also seems to like other sports as well. His Instagram has several photos of different athletes and teams playing – from baseball to basketball, so we assume that he's happy most seasons with some sports on the television in the background.
9. His Kids are Young
We think they're young. When you go back as far as 2017 on his Instagram page, he mentions that he loved fourth grade and that one of his daughters might love it, too, so we think that at least one of his kids is either just now a teen or about to turn into one.
10. He Loves his Family
He might not post much about them, but he does make it clear in his captions and his photos that he loves them. He also makes it clear they are very close as a family, and that they spend as much time together as their work schedules allow.