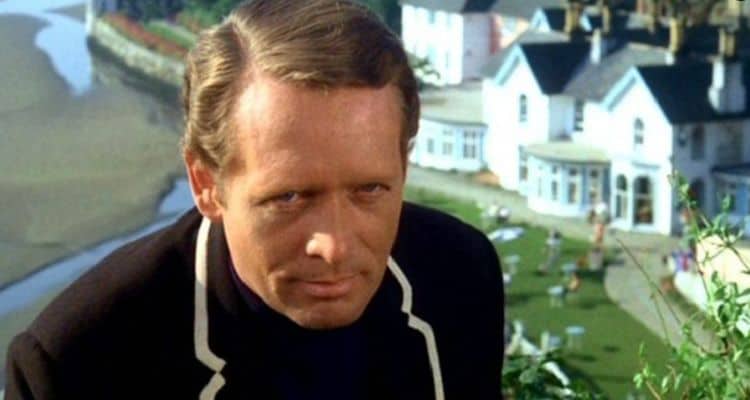 The chances that you've seen Patrick McGoohan in one movie or another are pretty good since he was definitely a busy man during his acting days, and he didn't give anything but a solid performance when he was on screen. But it's also safe to say that those that weren't born before the 80s might have missed out on a lot of his material since he was one of those that was active from the 50s onward, meaning that by the time a lot of people saw him act he was already an old man. This didn't make him any less effective, but it does mean that unless those that enjoy his acting have gone back and watched his many movies and TV appearances if they're all available, then there are a few really good roles that he took part in amid a few that are kind of forgettable. But he did manage to act alongside some of the greats of his own time and those that were able to establish themselves in the later decades as he continued to show his brilliance. As someone that's only seen a few of his bigger roles I can only really comment on a couple, but the fact is that the roles that will be mentioned were definitely memorable since Patrick put a good deal of skill into his many roles.
One role that can be talked about at length is that of the Warden in the movie Escape from Alcatraz that also starred Clint Eastwood as Frank Morris, the man who supposedly escaped from Alcatraz, one of the most notorious prisons in the USA thanks to the high-profile criminals it reportedly held. This was where Patrick was just increasingly brutal since he took the role of the warden ran with it in a manner that made it clear that he was in charge, that what he said would go, and that he would not tolerate anyone doing as they pleased on his watch. This was a character that was out to make the lives of his prisoners miserable if they stepped out of line and could be likened to a dictator that only ever pushed things to the limit when he felt the need and could get away with it. Some might want to think that he was a model for wardens in other movies, but this guy was just brutal without the need to act like a bad comic book villain. In a lot of ways he could have been the inspiration for others, but he was definitely in a class of his own since just a look from McGoohan was enough sometimes to keep people in line, or to imagine that it would be in a movie.
While Braveheart was loosely based on the life and times of William Wallace, the villain in the movie, played by McGoohan, was so over the top that people were likely hoping that his version of King Edward "Longshanks" was about as spot-on as it could get. The truth is that the actual King Edward I was in fact quite brutal to the Welsh and Scots, but a lot of his history wasn't represented as McGoohan was allowed to show him as an irredeemable villain that didn't care much for anyone if they didn't serve him or his kingdom. Even his son in Braveheart was more of a liability to him than anything, since he was not so secretly gay and was kind of an embarrassment to the character. But the way in which McGoohan made the character come to life was enough to be impressed since he made a truly horrible figure and yet a stable and powerful king all at the same time. Imagine a ruler that was strong of mind and will, maybe not entirely strong of body since his the illness that took the character near the end of the movie could be seen to progress throughout the story. Throughout much of the story though he was able to project a very strong figure that was a very military-minded person that knew something about tactics and was able to outwit his enemies more than once. It might have been nice to see a bit more history on Longshanks, but obviously, Braveheart was all about Wallace, and Longshanks was a convenient villain that apparently didn't need a lot of extra backstory.
During his time on screen McGoohan was one of the more convincing actors that ever went without being known in the same breath as some of the greats since he ended up playing characters that were easy to believe and in some cases very easy to hate considering how much effort he put into them. People always say that we won't see another actor like those that pass, and in this case that's pretty accurate. He'll be remembered though, that's the point.