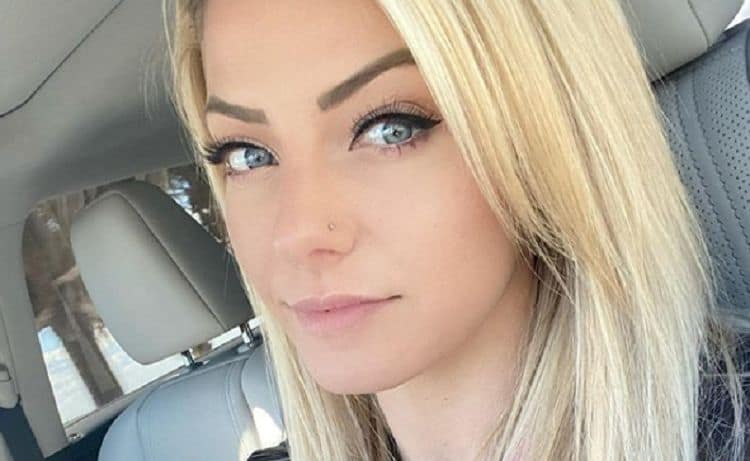 Alexa Bliss is the ring name of professional WWE wrestler Alexis Kaufman. She was born in Columbus, Ohio, on August 9, 1991. She first made her professional debut as a wrestler on September 20, 2013, in the SmackDown brand. She is the only competitor to have held the SmackDown Women's Champion title twice. In April 2017, she was moved to the Raw brand and she won the Women's World Championship later in the same month. This meant she was in her second reign as Raw Women's Champion. Overall, she is a four-time champion in the WWE and is the first women to hold women's titles in both SmackDown and Raw. Here are five more things you might not know about Alexa Bliss.
1. She is Engaged to Buddy Murphy
Alexa Bliss is engaged to Buddy Murphy, an Australian WWE NXT wrestler. His real name is Matthew Murphy Adams and he was once an NXT Tag Team Champion with Wesley Blake. The couple got engaged in December 2016.
2. She has Appeared in Two Video Games
Alexa Bliss has also ventured into the world of gaming entertainment as she has appeared in two video games. Her first video game was WWE 2K17 and this was followed by an appearance in WWE 2K18. Both games are available for Microsoft Windows, Xbox One, Xbox 360, PlayStation 3, and PlayStation 4. WWE 2K18 is set for release in October 2017.
3. She is in the Cast of Total Divas
Alexa Bliss has been in 'Total Divas' since 2016. In season 6 of this reality television series, she was just a guest on the show. However, she was promoted to one of the main cast members for season 7. 'Total Divas' is a series that follows the lives of the professional female WWE wrestlers. It covers their work, behind the scenes footage and even delves into their private lives. Other female wrestlers who are in the main cast or make regular appearances include Brie Bella, Nikki Bella, Natalya, Naomi, Lana, Maryse, Carmella, and Nia Jax. The series originally premiered on E! on July 28, 2013, but series one to five are also available to stream on the WWE Network.
4. She is a Fan of Disney
Although she may seem rough and tough in the ring, Alexa Bliss has a rather more girly guilty pleasure; she is a huge fan of Disney. She has said in interviews that she thinks this is because she has fond memories of her visits to Walt Disney World with her family as a child and these trips began when she was just three years old. Despite their low income, her family made the trip annually.
5. She Has Always Been Sporty
Even as a child, Alexa Bliss was sporty. From the age of five, she began competing in a variety of sporting and athletics events, such as kickboxing, gymnastics, track, and softball. While at the University of Akron, she reached Division I status in cheerleading. After suffering from an eating disorder at the age of 15, she began bodybuilding to help her overcome her illness and has competed in the Arnold Classic bodybuilding competition.
Save