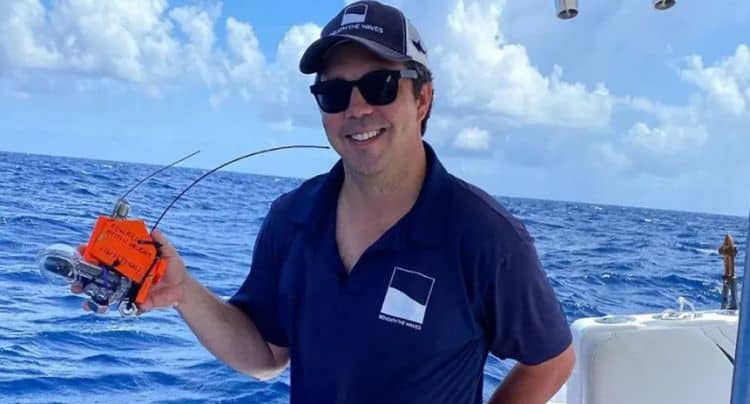 Do you love the ocean and all things that come from it? If you don't, you should. Appreciating the natural beauty of the world is so important, and understanding what it means, how it works, and how it benefits the rest of us is just as important. Dr. Austin Gallagher is a man who knows just what that means. He's the lead scientist and CEO at Beneath the Waves. This is one marine biologist who spends his time in the water learning all he can about everything that lives in it, and it's time we all get to know more about him and his life.
1. He's from Boston
Dr. Austin Gallagher is from Boston. He was born and raised there, his family is there, and he has roots there that run very deep. He loves the area in which he came from so much so that he didn't leave when he went to school. Well, he didn't leave right away. Eventually, he had to continue his education elsewhere.
2. He's Highly Educated
You don't become a marine biologist with a foundation and a long history of recognitions and awards without a solid education. Dr. Gallagher attended Thayer Academy in Boston. He then left home and headed to Maryland to study biology and journalism at Loyola University. Following that, he went to Northeastern University in Boston to obtain his Master's Degree in marine science. Following that (he's not done), he attended the University of Miami to earn his doctorate. He did that in 2015.
3. He's Recognized
There is not enough space here for us to list all of his accomplishments and his many achievements, but we thought we might highlight some of his coolest recognitions. For example, did you know he's one of Forbes 30 Under 30? He made the cut in 2016 as a distinguished professor.
4. He's Been on Shark Week
Everyone loves Shark Week. The Discovery Channel really did hit that one right out of the park, and this is something that he's been part of. He did this in both 2018 as well as 2019, and he also has some time to contribute to National Geographic Wild. He's all over the place making sure people are aware and in the know.
5. He's The Tiger Shark King
We all learned too much about the Tiger King in 2020, but did you know that Dr. Gallagher is known as the Tiger Shark King? It's a joke, but it's not really a joke, either. He got the nickname during his shark week stints, and it really does work for him and his line of work.
6. He's A Professor
We did mention this earlier, and it's something worth mentioning again. He's an adjunct professor at Northeaster University. He's also a professor in an honorary capacity at the University of Exeter (this is located in the United Kingdom), and he also holds a Fulbright Distinguished Chari position at the Carleton University in Canada.
7. He's Married
We don't know much about him or his wife, but we know that her name is Erica. The couple enjoyed a very delayed honeymoon in 2017 spending a few weeks in Italy. He shared a very rare personal life photo of the two of them on his Instagram page sharing how this was the first time he was actually disconnected from his work for more than a few days.
8. He's a Dad
We can say for certain that he has one baby of his own, but he might have more that we are not sure of. He has lots of kids on his social media photos when on family vacations, but he also has other people with him. We know for certain he and his wife have a little girl by the name of Wiley, but that's all we can say for certain.
9. He's Private
We know a little about his family, but not too much. It's clear to us that this is a man who loves to share the importance of his work, but that is not a man who likes to share his family with the world. That's something he likes to keep to himself, and we completely understand and respect that.
10. He Loves His Work
It's obvious in his photo captions, in his interviews, and in everything he shares online. This is a man passionate about what he does and how he does it, and we get that, love that, and completely understand that. He should love his work.
Tell us what's wrong with this post? How could we improve it? :)
Let us improve this post!