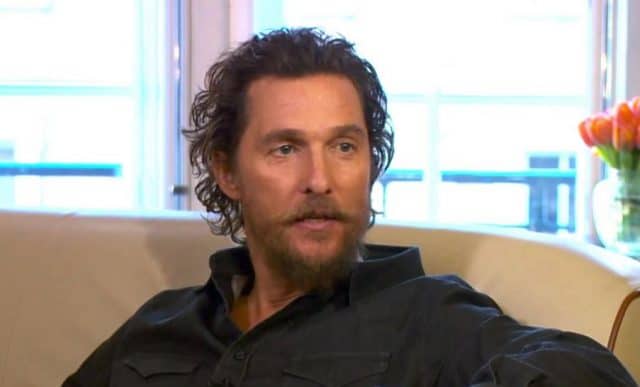 In what will most certainly be received negatively by Hollywood, one of its biggest names, Matthew McConaughey, went on record in saying that it's time for Hollywood to embrace Donald Trump. His point of view was to accept the fact that Trump is the President and try to work with him rather than try to oust him. Recently the Gold actor talked to ChannelFi about his new movie but the conversation quickly turned political.
"He's our president," he continued. "And it's very dynamic and as divisive of an inauguration and time that we've ever had. At the same time, it's time for us to embrace, shake hands with this fact, and be constructive with him over the next four years. So, even those who most strongly may disagree with his principles or things he's said and done – which is another thing, we'll see what he does compared to what he had said – no matter how much you even disagreed along the way, it's time to think about how constructive can you be. Because he's our president for the next four years. At least."
https://www.youtube.com/watch?v=nsHP6ET_jcE
It's very tough to react to this because on the one hand you have to praise McConaughey for essentially breaking from the conventional Hollywood stance and him speaking in a peaceful way about supporting our current administration. You can't argue with someone essentially telling people to try to make the best of a situation. On the other hand, much of Hollywood, the press and even those inside the White House simply don't think that Donald Trump is someone you can in fact work with in the way McConaughey is speaking of. Staffers have been trying to pull in the reigns on Trump for a while now and to no avail.
So while McConaughey's message is admirable in its own right, perhaps he's not looking at the bigger picture which is that Hollywood is essentially saying we have a President that is unfit to be President and that we should be focusing our efforts on removing him before he does some real damage to the world, if he hasn't already.
What do you think?