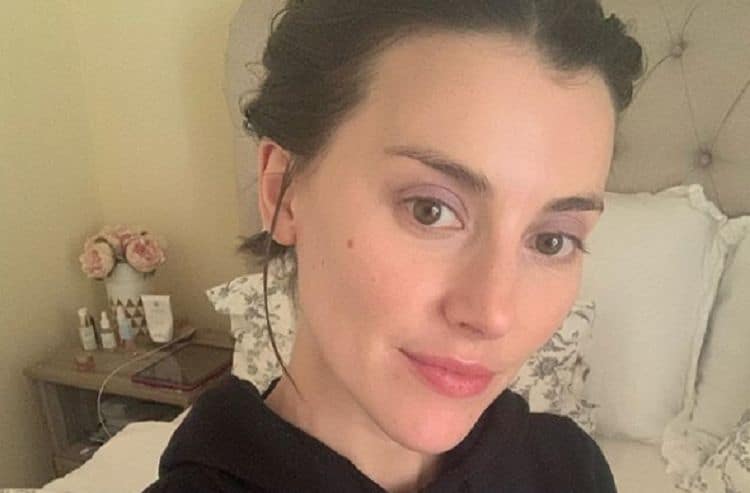 The Marvel Cinematic Universe (MCU) seems to be everywhere these days. The films have literally changed the current social culture in ways that the comic book industry never did before. It's a good thing. It's an art form that people would've normally dismissed as unworthy of dedication. But the MCU is wider than the films. There are tons of television shows, including Marvel's Cloak and Dagger, which have found its way into our hearts as well. Starring in Cloak and Dagger is the super talented actress Emma Lahana, who plays Detective Brigid O'Reilly in the show. If you've never seen the show before or are just new it, here are 10 things you'll probably start wondering about Lahana as an actress.
1. She's not local
Far from that, Lahana is not from around here at all. This young beauty hails from way below under–New Zealand. According to IMDB, the actress started her career at a young age. She auditioned and got the role for a popular New Zealand soap, Shortland Street, and she got to keep that role for 2 seasons. It was definitely a great start for her, and it was clear from then that the only way for her was up.
2. She's all into the arts
Lahana was exposed to the arts at a very young age. You could probably guess that all of it fueled her in pursuit of being in front of a camera. Much like many girls her age then, Lahana did ballet. Eventually she included jazz, tap, and modern dancing to her repertoire. As far as music was concerned, Lahana played the violin. It was in high school that she began to be more interested in singing and acting. The rest is history.
3. She was a Disney actress
She might not have had the regular show, but in 2002, Lahana had a role in the 2003 Disney film, You Wish! Lahana played Fiona, a cheerleader who also happened to be the main character's girlfriend. Lahana was great at playing the role of the mean and crude teenager, and it showcased many of her acting skills and comedic chops. The film was regarded as mostly successful, and it has since become a Disney classic.
4. She had a lot of little roles
Lahana certainly has that look you could easily remember, but her big break really didn't come until Haven and Cloak and Dagger. Still, with the many small roles she's picked up over the years, Lahana's face has become familiar. Themoviedb.org lists some of her biggest small roles. Lahana's been a guest on shows such as Stargate Atlantis, Supernatural, and Seven Deadly Sins. She's also had other small roles in films such as Agent Alien, Girlfriend Experience, Polar Storm, Trading Christmas, and a few others.
5. She was a Power Ranger
This is probably also one of the biggest reasons why Lahana looks familiar. For 40 episodes, Lahana played the incredibly skilled Yellow Ranger. While not in costume, Lahana also played Kira Ford. It was a great journey for the young actress to hone her skills and her stunt work because all of it would come into play into Lahana's life later on. The Power Rangers have since become one of the most iconic 90s shows, and still to this day, it's an easy favorite among kids and young teens.
6. She has some music out
Lahana stayed true to her dreams of singing and becoming a musician. While most people associate her with acting, Lahana is actually a full-fledged recording artist. You can find some of her songs on last.fm. She's got a full album out, which showcases her pop sounds. Her fans often refer to her as the queen of pop music, and the jury is out on that. You'd have to hear her first to decide. Lahana wrote all of her songs, so you can count on her as a songwriter as well. She's paused her music pursuits for now to focus on her acting, which has just taken off recently.
7. She's a bookworm
It's hard to believe how someone so busy could have time for a hobby, but Lahana does it. She happens to have a book with her wherever she goes. Fan site Shyranger.com reports that Lahana is also part of a book group. Some of her favorites include books such as The Help and One Day. Both books were turned into films.
8. She had a Full House crush
Much like any other preteen or young teen during that time, Lahana also had a crush on a Full House character. I mean, who didn't like Uncle Jesse, right? Most kids did–but not Lahana. Lahana had her eyes set on another Full House series regular. It's another testament to how different she is as a person. And no, it wasn't Uncle Joey or cousin Steve. Yes. It was the man of the house, Danny Tanner, himself. Apparently, Lahana even wrote Bob Saget little message when she was young. It could be borderline creepy, but she was a kid.
9. She's healthy
Lahana is vegan. She likes to spend her free time browsing the aisles of Whole Foods for new vegan meal ideas to prep. She loves ethnic foods such as Mexican, Malaysian, and Thai. She likes to stay healthy by eating well and exercising enough. While Lahana is a fan of hockey and rugby, she doesn't necessarily play the sports. We're pretty sure she would if she could, but that's another conversation.
10. She's her own stunt person
Let's just add this to her list of talents, shall we? Marvel.com reports that in preparation for her role on Cloak and Dagger, Lahana actually took up Krav Maga. If you aren't impressed yet, just know that Lahana felt as if it all came naturally to her. According to Lahana, her dance background helped her out tremendously. She enjoys doing the stunt work and appreciates the fact that the showrunners takes her feedback into account. They probably do because they know she's a Power Ranger.