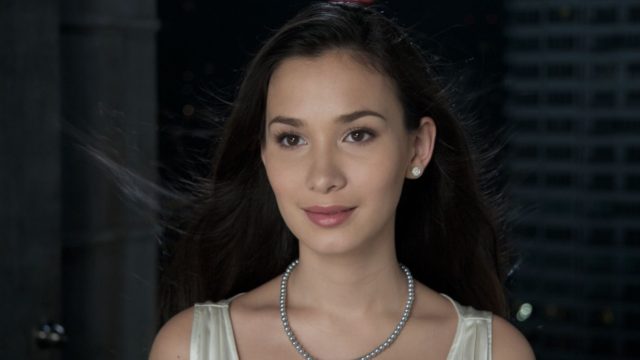 Celina Jade is a Chinese-American actress, singer, and songwriter who is capable of speaking fluent English, Cantonese, and Mandarin. As a result, it should come as no surprise to learn that she has shown up in a wide range of movies and TV shows aimed at either the Chinese market, the American market, or sometimes both. In more recent times, it is interesting to note that she has signed up to be represented by Creative Artists Agency LLC in the city of Los Angeles, which could see her showing up in more media projects aimed at an English-speaking audience.
Here are five things that you may or may not have known about Celina Jade:
Practices Martial Arts
Jade learned martial arts from her father Roy Horan, who is an American martial artist best-known for his roles in a number of Hong Kong martial arts movies. As a result, he has acted in the same movie as not just Bruce Lee but also Jackie Chan. Regardless, Jade's martial arts background has been useful for her acting career, as shown by her lead roles in martial arts movies of her own.
Had a Number One Hit at the Age of 15
At the age of 14, Jade won a singing competition held across the continent of Asia, which led to a record deal with a Japanese producer that resulted in two EPs. By the time that she was 15, she had a number-one hit in Taiwan with a song off of the second of those two EPs. Since that time, Jade has continued singing, which has brought her a fair number of awards and accomplishments in the Chinese market.
First US Movie Role in The Man with the Iron Fists
In 2012, Jade got her first role in an American movie with The Man with the Iron Fist, which was a martial arts movie directed and written by RZA who also appeared as the main character. For those who are curious, RZA is one of the most famous figures in hip-hop because of his role in the Wu-Tang Clan, which is named for the fictional martial arts sect of the same name that shows up on a frequent basis in Chinese martial arts media as a counterpart to the Shaolin Monastery.
Had Recurring Roles on Arrow
Some people in the West might be more familiar with Jade from her recurring roles on The CW's Arrow. In brief, she played the role of Shado, a skilled archer who is not just an opponent but also a sometime love interest for Green Arrow. With that said, it is important to note that there are significant differences between the character from the comics and the character from the TV show, with an example being how the first was Japanese whereas the second was Chinese. For that matter, Jade has played not just Shado but also her twin sister on Arrow.
Supports a Number of Charities
Jade supports a number of charitable causes. Examples range from Filmaid, which seeks to use film that transcends the limitations of language to both educate and entertain refugees, to the Elephant Society, which seeks to protect a wide range of species from being exploited, though these make up no more than some of the causes that she has supported over the course of her time in the spotlight.