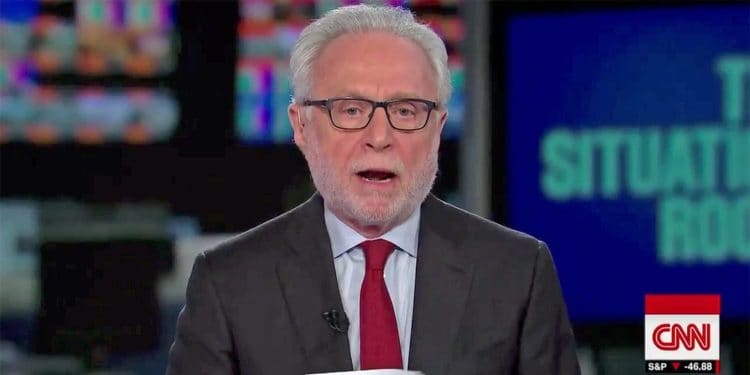 Wolf Blitzer is easily one of the most recognizable journalists/news anchors of his team. Born in Germany, Blitzer moved to the United States with his family after World War II. He began his career in journalism in the early 1970s and began working for CNN in the 1990s. Throughout the years, Blizter has covered some of the most newsworthy stories in the world. But while Blitzer is used to telling other people's stories, there no doubt that a story like his is definitely worth telling. What better way to tell the story of someone who has spent most of their life on TV than in a film? But who would be the perfect person to portray the poised news anchor? Here are 5 actors who should play Wolf Blizter in a movie.
1. Brad Pitt
Brad Pitt spent the majority of his career being Hollywood's golden boy. There was once a time when you couldn't even say the words 'hit movie' without mentioning Brad Pitt's name. He's won over 100 awards and has been nominated for nearly 200. Throughout his career, he's taken on a wide variety of roles and has shown viewers that they can take him seriously no mater what type of character he's playing. It goes without saying that most people would be honored to have Brad Pitt portray them in any kind of film As a seasoned actor approaching his 60s, Brad Pitt doesn't seem to be showing any sights of slowing down. A role like Wolf Blitzer could be the perfect opportunity for him. With Brad's acting chops, he could easily give Blitzer's character the depth and attention it deserves while also reminding fans that he can do anything.
2. Bryan Cranston
Best-known for his role in the his series, Breaking Bad, Bryan Cranston has nearly 40 years of experience in the entertainment industry. In addition to acting, Cranston is also a talented screenwriter, director, and producer. He may also be able to bring some interesting ideas to portraying a person like Wolf Blizter. His wide variety of skills allow him to bring a unique perspective to each role he plays. During his career, he has played both comedic and serious roles and he has a certain down to earth quality that is very similar to Wolf Blitzer.
3. Dennis Quaid
Dennis Quaid might just be one of the most well-known actors of his generation. He began his acting career in the mid 70s and has been working consistently ever since. There's a timeless quality about him and he is one of the few actors that is recognizable by fans of almost every age. Not only would he be the perfect person to appeal to all sorts of people, but Quaid is one of those actors who handles each character he plays with care. Off camera, Quaid has also dealt with some personal struggles, including drug addiction. He's been open about his problems and the steps he took to turn his life around. His ability to be vulnerable could be the perfect quality that would make him a good fit to play Wolf Blizter.
4. Dylan McDermott
With a successful career in TV, film, and theater, Dylon McDermott is somewhat a Jack of all trades in the industry. In fact, you've probably seen McDermott in at least one of your favorite movies or shows. McDermott has worked alongside some of the top talent in the business, and many of his colleagues would consider him part of that group. Although McDermott is definitely capable of playing a serious character, he also has a lighthearted quality about him that will allow him to embody Wolf Blitzer's disposition. Sure, he's quite a bit younger than Wolf Blizter, a gray dye job would definitely do the trick.
5. Gary Oldman
As a fellow European, Gary Oldman is well-known in the United States and overseas. The 62-year-old actor has been working in the entertainment industry for just over 40 years. In 2017, he won an Academy Award for best actor for his role in the movie Darkest Hour. Oldman brings a calming presence to the screen that is sure to rope viewers in almost immediately. As fans of Blizter's work will know, he also has a calming quality that has served him well throughout his career in journalism. Oldman's voice has a soothing quality that is similar to Blitzer's and he Let's be real, having an Academy Award winner portray you in a film is definitely an honor.
Tell us what's wrong with this post? How could we improve it? :)
Let us improve this post!