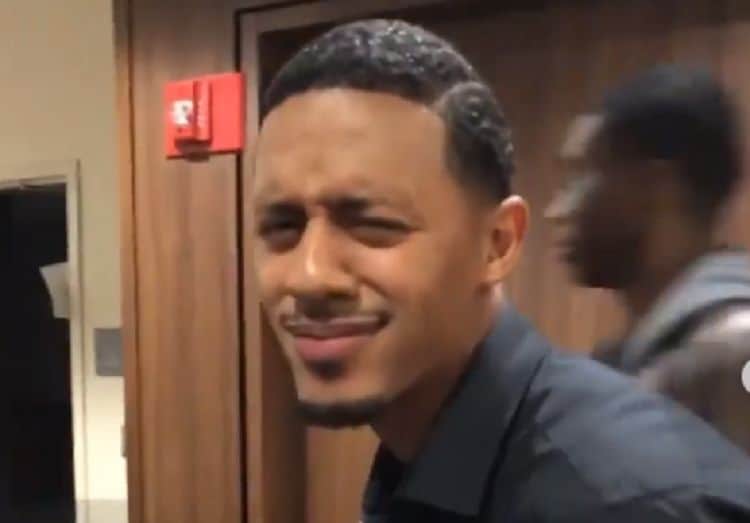 Chase Anthony is an American actor and comedian who is best known for his role as Deon in the comedy hit BET+ series "Bigger." Anthony has an interesting style of comedy that draws on his own life. He's extremely popular because of the way that he brings everyday things into his performances that most viewers can easily relate to. We looked into his history and career and learned some interesting facts about him. Here are 10 things that you probably didn't know about Chase Anthony.
1. Anthony's goal is to help others
Chase Anthony has a big heart and he truly does care about his fellow human beings. We learned that his humor is a means for him to share his own unique experiences and challenges in a way that makes people laugh and feel good. He's out to make a positive difference in the lives of the people that he comes into contact with, both in person and through his comedy and acting.
2. He has a unique perspective on women
Chase grew up in a home with four sisters who are all very opinionated. This has helped in the formation of his insight into how women think and the world that the opposite sex lives in. He has his own point of view on women, relationships, and in life on general and his four siblings helped him to learn a lot about how women view the world because they were so open and ready to share their thoughts and opinions.
3. He makes the rounds in the comedy scene
Chase is a comedian that performs his act regularly and he doesn't mind traveling to make people laugh. He is a regular as the opening act for Sinbad, the legendary comedian. He has also been a part of the Shaquille O'Neal All-Star Comedy Night, performing at the Soul Beach Music Festival in Aruba. He is certainly no stranger to the road and the comedy circuit.
4. Acting is his day job
Chase Anthony really has two inter-related careers going on at the same time. When he's not on the road or performing evenings and weekends as a comic, he does have a day job and that is as an actor. For now, this is his main career, although it's related to the comedy aspect of his profession. He's appeared in several television commercials for brands including Taco Bell, ESPN, Honda vehicles, and more. He has also appeared on "Deal With It," Howie Mandell's TBS show, in the web series "Love and Trust," and in "Holla II."
5. Chase is a positive role model
Anthony does what he can to encourage people to be themselves and to realize that they have abilities. He spreads his message to the masses through his comedy and his catchphrase "Let's Talk About It," is something that he lives his own life by. He has become a very positive role model for fans of his acting and comedy. He inspires to believe people that they can accomplish about anything if they truly believe in themselves.
6. He's an Atlanta Native
Chase Anthony hails from Atlanta, Georgia. This is where he was born, but the family moved to Minneapolis, Minnesota where he was raised as a child together with his four sisters. He graduated from high school in the area and then enrolled in college. He attended Concordia University prior to moving to Los Angeles so he could pursue his career in comedy.
7. Chase just completed a new film
We also learned that Chase Anthony is going to be appearing in a new film. The project is titled "A Whole New Irving," and Anthony is billed in the role of Irving Miller, so we're assuming that he stars in the lead role of the new film. The current status of his latest project is listed as being "completed." There hasn't been any other information released about the film yet, such as the intended release date, nor a synopsis of what it's going to be about so we'll just need to wait a little longer until a trailer is released.
8. Anthony has made some guest appearances
Chase Anthony has not only appeared in a few recurring roles in a few television series, but he's also been a guest star on a few. He appeared in an episode of "Gray's Anatomy," and "Lethal Weapon." Anthony has a total of 8 credits in his acting portfolio, but we suspect that this number will change within the next few years as he currently has a new project emerging.
9. Growing up was tough for Chase Anthony
When Anthony was a young boy, he faced some serious challenges. His mother and father were no longer together and his dad was no longer in the picture. This left his mother to raise the five kids single-handed. She had her own struggles in life, which did have an impact on the children. Anthony's mom battled with alcohol and drug addiction while she was raising her family. This made it a lot tougher for him, but instead of lamenting about it, he uses it as a positive.
10. Chase Anthony is a rising star
Chase Anthony is a young actor and comedian to keep your eye on. Although he hasn't been in the business for that long, he's doing some impressive things these days. We have the sense that he is going to be around for a long time and we fully expect to see him appear in a lot more comedies both on television and in film. Chase Anthony is a rising star and his acting career is just beginning to take off. He has something to offer viewers that makes them feel good about themselves.