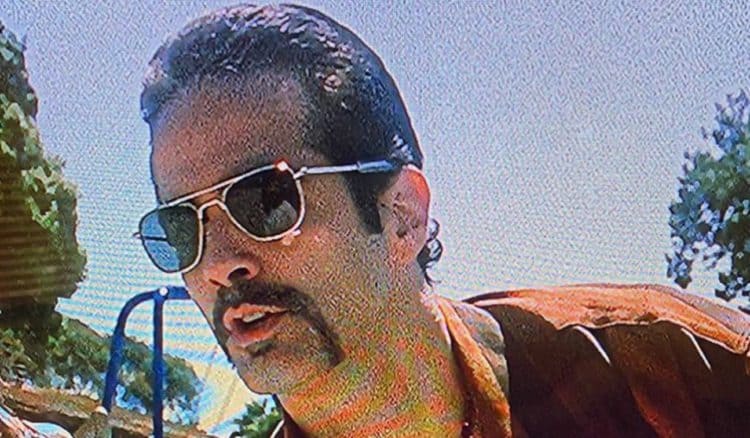 In almost 30 years since making his debut on screen appearance, Yul Vazquez has built a resume that could compete with almost anyone's. With s mixture of big screen and small screen roles, Yul has gotten to work with some of the biggest names in the industry and he's been a part of dozens of successful projects. Throughout his career he has consistently shown that he has the ability to act across genres and play a wide range of characters. In one of his most recent roles in the 2020 horror mini series, The Outsider, Yul got the chance to tape into his spooky side for a wide audience. Continue reading to learn 10 things you didn't know about Yul Vazquez.
1. He's A Photographer
Yul is a creative person to his core which means he has always found enjoyment in exploring different ways of expressing himself creatively. While being in front of the camera is what many people know him for, he is equally as comfortable behind it. Yul is a talented photographer who sells prints of his work.
2. He's Been On Broadway
Many actors have said that nothing compares to doing theater work. While it may not be as finically beneficial as doing on screen roles, it's something that no TV or film production could compare to. Yul has gotten lots of stage experience over the years and he even appeared in the Broadway production of The Motherf**ker With the Hat in which he starred opposite Chris Rock.
3. He Was Named After Another Actor
Becoming an actor seems to be something that Yul was destined to do. He is actually named after well-known Russian actor Yul Brynner who career spanned across five decades. One of Brynner's most well-known roles was playing Ramesses in the 1956 film, The Ten Commandments.
4. He Isn't Afraid To Make His Political Stance Known
2020 is one of the most tense election years we've seen in a long time. As a result, many celebrities are choosing to keep their political opinions to themselves out of fear that picking a side could hurt their careers. Yul Vazquez, on the other hand, has done no such thing. He isn't afraid to share his political opinions and he has made it very clear that he is not in support of the re-election of Donald Trump.
5. His Wife Is An Actress
Yul has been happily married for almost 20 years. His wife is actress, Linda Larkin. Larkin has had a very successful career that includes both live action and voice work. She has appeared in several video games which is also something that Yul has done. His voice can be heard in Grand Theft Auto: Vice City Stories and Grand Theft Auto: The Ballad of Gay Tony.
6. He's A Musician
Music has always been a big part of Yul's life and it's actually what he began his career doing. He plays both the drums and the guitar and was a member of the bands Urgent and Diving for Pearls. Urgent is best-known for the single "Running Back" which earned the 79th spot on the Billboard Hot 100 Chart.
7. He Was Born In Cuba
Yul was born and Cuba and is extremely proud of his heritage. His Cuban roots have played a large role throughout his life. He moved to Miami at a young age and was raised there. He still thinks of Miami as home, but he has also lived in New York City for many years.
8. His Character On Seinfeld Was Inspired By His Mother
Yul's first major opportunity came when he was cast as Bob in Seinfeld. What many people don't know is that his character in the show was based on his mother. He told the TV AV Club, "To be perfectly honest with you, the character in Seinfeld is an imitation of my mother, or it's an impersonation of my mother…Because my mother was a very intense lady, very intense Cuban lady. A little Cuban lady who I was terrified of my whole life, and most people [Laughs.] who dared cross her realized they had made a catastrophic mistake."
9. Film Was His First Love
There aren't many actors who are able to find success on the big and small screen. Many actors tend to pick one medium over the other. While Yul has been able to balance both, he told Schon Magazine that he has always loved "the medium and process of filmmaking". Still, however, he appreciates how much TV has evolved in recent years.
10. He Founded A Theater Company
Yul isn't just passionate about entertaining, he's also passionate about giving others a platform to share their skills. He is a founding member of the LAByrinth Theater Company which is based in New York. The company now proudly has more than 100 members.