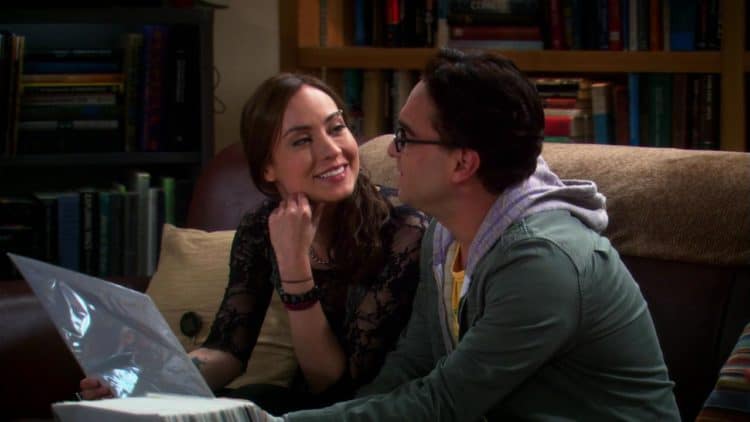 Courtney Ford is an American actress who is best-known for her roles in TV shows, though she has appeared in the movies from time to time. Recently, her name has been brought up in media-related news because she has been cast as Eleanor, the super-powered daughter of the super-villain Damien Darhk on Legends of Tomorrow. Said character has been described as being smart but possesses more than her fair share of creepiness, thus resulting in comparisons with a grown-up version of Wednesday Addams. It remains to be seen what Eleanor's exact role in the TV show will be, but considering her performances elsewhere, it has the potential to prove interesting.
Here are five things that you may or may not have known about Courtney Ford:
Received Formal Training
Like a lot of actors and actresses, Ford has received a fair amount of formal training for her chosen career. In particular, it is interesting to note that she has been part of the Improv Underground. Furthermore, she has been trained in the Strasberg Method, which is Lee Strasberg's particular version of method acting that stresses the importance of a psychological approach as opposed to either a behavioral or a sociological approach.
Considered Quitting
Before 2008, Ford's career was at something of a standstill. As a result, she has stated that she was considering quitting at the time. This is understandable because for about a decade, her roles consisted of a single uncredited appearance as a character of no importance whatsoever in BASEketball as well as a number of one-episode roles in a succession of TV shows.
Landed a Recurring Role on Dexter
Fortunately for Ford, she said that she managed to land a recurring role through what she said would have been the last audition of her acting career if it had not been successful. Said role was Dexter's Christine Hill, a newspaper reporter who used her personal relationship with a detective to secure classified information while concealing some rather dark secrets of her own. Suffice to say that the character did not survive long, but those nine episodes were more than enough for Ford to raise her profile.
Landed a Recurring Role on True Blood
Afterwards, Ford landed another recurring role on another well-received TV show True Blood. There, she played Portia Bellefleur, whose business relationship with the vampire Bill Compton turned into something much more romantic in nature. With that said, when Bill met Portia's grandmother, he realized that she was actually his four-times-great-granddaughter, which was much too incestuous for him. As a result, he broke off the relationship before using his powers to make Portia afraid of her when she showed reluctance to do the same.
Played a Companion in Fallout 4
Ford has shown up in a couple of video games over the course of her career. The more recent example is Fallout 4, which featured the survivor of a nuclear holocaust searching for their son in a post-apocalyptic America. Ford played a potential companion named Piper Wright, who was the editor-in-chief of a post-apocalyptic newspaper.
Tell us what's wrong with this post? How could we improve it? :)
Let us improve this post!