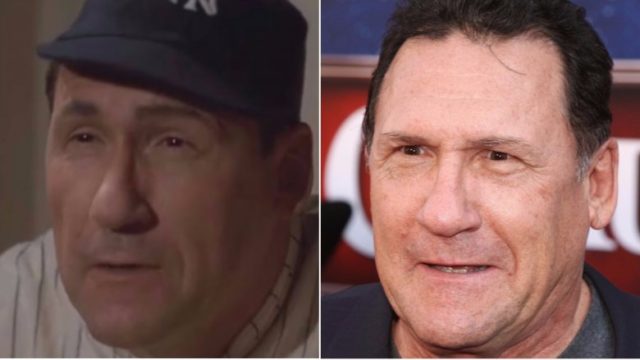 More big names are joining the list of those that have passed on, and Art LaFleur, one of those that many people likely recognize even if they don't remember his name, has been added to that list as of November 17th. Art passed on after his bout with Parkinson's, a condition that affected more than a few actors over the years and has been growing far more prominent as awareness has grown. Art is one of the many character actors in Hollywood that a lot of people could easily recognize and likely thought of at times when it came to remembering 'that guy' from 'that movie' since if the truth is told, quite a few people didn't remember his name every time they saw him, as he went by so many great roles in the movies that alluding to them was far easier than remembering his real name all the time. Honestly, that's kind of fair since Art was the kind of guy that could step into a movie and create an instant love or hate relationship with the audience that was based solely on what his character brought to the story.
There are a lot of great examples of this since Art's career stemmed from the late 70s when he started picking up smaller roles in movies and TV and then began to make a name for himself as the years began to roll by. Those of us that are in our 30s or 40s likely remember him as the ghost of Babe Ruth in The Sandlot, as he provided the needed inspiration for Benny to finally take on the dreaded beast, the massive dog that had taken so many of the baseballs hit over the fence. He was even great as Chick Gandil in Field of Dreams with Ray Liotta and Kevin Costner, as he was typically seen as the guy that people spoke to for inspiration and when they needed an ear to bend for companionship.
That was usually the type of character that Art would play, and he was good at it. He could call up a dark side when needed to in order to play a villain, but it's easy to think that a lot of people would agree that when it came to playing the guy that might be best seen as a good buddy or a friendly face, Art was one of the better actors out there. He could bring a very comedic look to a role as well as he proved in the movie Oscar with Sylvester Stallone, and in The Replacements with Gene Hackman and Keanu Reeves. His ability to make people laugh and give them someone to enjoy was one of his best qualities on screen since it helped to create a character that people could find themselves willing to accept even if they weren't particularly drawn to him all the time. If there was one thing that could be said about Art's performances, and there are many to be certain, it's that he was constant, as he was the type of guy that many knew could perform and would be a great support or extra whenever he was needed. As far as being the leading man or the star of a movie, this wasn't exactly his place or his forte, since it was far more likely that he would be the guy put into the movie or into a TV episode to give it a bit of a boost and a little of the inspiration that it needed. But it worked in a way that many would have to agree was nearly perfect.
Art was also well known in family movies as well, making him an all-around kind of actor that didn't shy away from a lot of roles since it was likely that anything he took on was going to be something he could accomplish. His turn as the Tooth Fairy in The Santa Clause 2 and 3 alongside Tim Allen and several other actors was proof that he wasn't bound to refuse a role given that it was a bit corny but still perfect for the movie. Like many character actors that came before and after him, Art was there quite often to lend his talents and his experience to a movie or TV show and, as always, to entertain the audience.
Anytime someone in show business passes away it's a sad time, as many of these individuals give a lot of themselves to the audience and to their performances, and it's appreciated more often than not by the fans that remember them fondly and are happy to see them show up. Art's loss might not be felt as acutely simply due to the fact that he retired in 2017, but it's certain that he'll be missed all the same. Rest in peace sir.
Tell us what's wrong with this post? How could we improve it? :)
Let us improve this post!