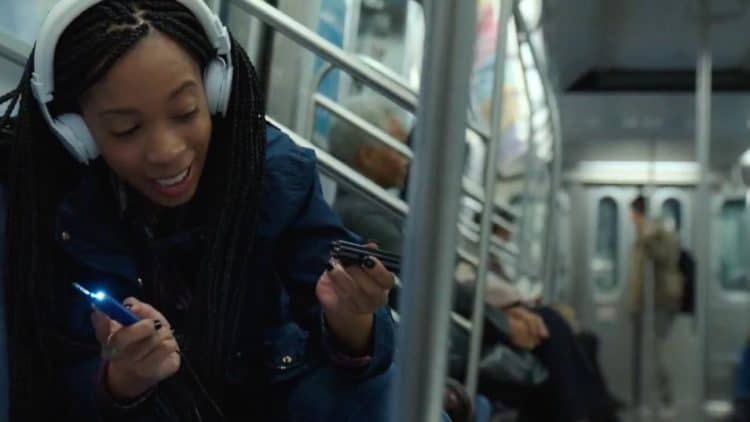 Every actor dreams of the day when their big break finally comes along, and it looks like that time is officially here for Nathanya Alexander. The talented young actress has scored a role in the upcoming HBO Max series, Generation and she's ready to put on an unforgettable show. The series follows a group of high school students who are struggling to find themselves against the backdrop of modern society. Not only will the give Nathanya the chance to share her skills with a very wide audience, but it's the perfect opportunity to put her acting chops to the test. If Nathanya blows the role out of the water, the possibilities will be endless for her. Here are 10 things you didn't know abut Nathanya Alexander.
1. She Is A Brooklyn Native
Nathanya was born and raised in Brooklyn, but her family's roots trace back to the Caribbean. Specifically, she has Trinidadian and Jamaican ancestry. She is very proud of the cultures that have made her who she is and they've all played an important role in her life.
2. She Is Gotten To Work With Rihanna
At the moment, Nathanya only has one film credit, but it packs a serious punch. She played a teenage hacker in the 2018 film, Oceans Eight which gave her the chance to work alongside music superstar and business woman, Rihanna. Nathanya also got to work with acting legend, Sandra Bullock. If Nathanya continues on the path she's on, she'll get the chance to work with ever more big names – and she may even become one herself.
3. She Likes To Travel
Life is all about making memories and Nathanya's goal is to make them in as many places as possible. She is always down for an adventure and she loves getting the chance to travel. Luckily, she is in a line of work that has allowed her to visit lots of places both near and far.
4. She Is A Private Person
Celebrity culture has become synonymous with oversharing and most of us know way more about famous people than we need to. Nathanya doesn't seem to have any interest in this part of the entertainment industry, though. So far, she hasn't shared any information about her personal life. Additionally, it doesn't appear that she's done any interviews, but that could simply be because she's still very new to the industry.
5. She Has Theater Experience
Nathanya is new to acting on screen, but that doesn't mean she's new to acting overall. She's been building up lots of good experience in the theater world and she has been a part of several stage productions including The Wiz, The Mountaintop, and For Colored Girls. These days, however, she seems to be focusing all of her attention on TV/film opportunities.
6. She Likes To Cook
As someone who loves to create, Nathanya enjoys expressing herself in different ways and cooking is one of them. She spends a lot of time in the kitchen and she looks forward to getting the opportunity to show off her skills. Sometimes she even shares photos and videos of the meals she's made on Instagram.
7. She Has A YouTube Channel
Unfortunately, Nathanya isn't technically a YouTuber at the moment. She started a YouTube channel but unfortunately she hasn't uploaded any content. There's no word on whether or not she plans to create content for the channel, but as her fan base grows they would probably love to see some videos from her.
8. She Appears To Be In A Relationship
They say that life is sweeter when you have someone to share it with, and it looks like Nathanya may have already found that. By the looks of a couple of the photos on her Instagram, she appears to be in a relationship although there's no information about the guy in her pictures.
9. She Is Close With Her Generation Cast Mates
Making friends at work isn't a necessity for most people, but it's always an added bonus. Fortunately for Nathanya, she and her cast mates from Generation formed tight bonds and spend time hanging out even when they weren't filming. Having great chemistry off screen typically translates into stronger performances on screen.
10. She Enjoys Being Near The Water
Although Brooklyn has a lot of great things to offer, it's not the best place to be for people who like beaches and tropical weather. Needless to say, a lot of Nathanya's travels include trips to places where she can rock a bikini and have some fun in the sun. Nathanya likes to stay beach ready all year long and she loves relaxing by the water.
Tell us what's wrong with this post? How could we improve it? :)
Let us improve this post!