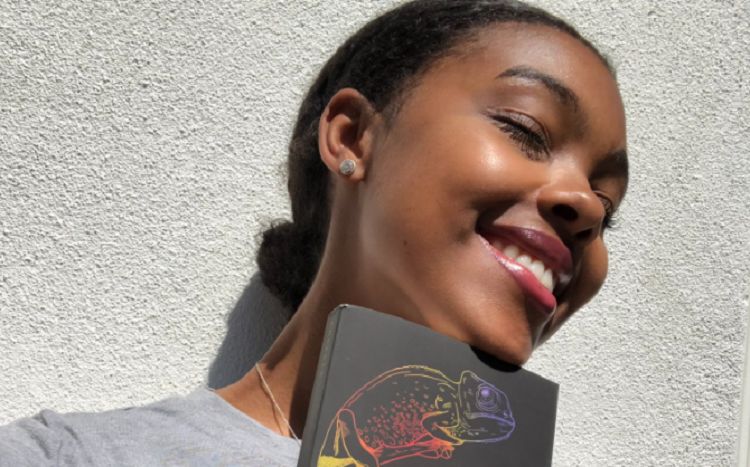 Some people may think that Monique Green is a newcomer to the entertainment industry, but in reality, her on-screen career began a decade ago. Since making her TV debut, she's managed to rack up well over a dozen on-screen credits. Although most of her roles have been relatively minor, she recently got a huge opportunity thanks to the upcoming Disney + series, Big Shot. The show stars John Stamos as a former college basketball coach who takes a teaching job at a private all-girls high school. As one of the main characters (Olive), Monique will be getting a lot of screen time and this opportunity could open more doors for her in the future. Continue reading for 10 things you didn't know about Monique Green.
1. She Is Not Really A Teenager
Monique will be playing a high school basketball player in Big Shot, but in reality, her high school days are a thing of the distant past. Although we don't know exactly how old Monique is, it appears that she is in her mid or late 20s. Thanks to her youthful appearance, however, she could easily pass for much younger. She likely isn't the only cast member in Big Shot who is much older than their character.
2. Kenny Smith Is Her Step Father
Although she is professionally credited as Monique Green, she often refers to herself as Monique Green-Smith. The last name Smith comes from her stepfather, former NBA star, and current commentator, Kenny Smith. Monique's mother is Smith's ex-wife, Gwendolyn Osborne who has also done some acting.
3. She Is In A Relationship
Monique's DMs are probably constantly flooded with people who would love a chance with her, but there's only one person she has eyes for. She and her boyfriend, Will, have been together for a little over a year. Will doesn't appear to have any connection to the entertainment industry.
4. She Had A YouTube Channel
Although she isn't what most people would consider a YouTuber, Monique started a YouTube channel in 2008 called MyCurlQDo. Sadly, she hasn't posted any new content since the end of 2017. It doesn't look like she has any plans to revisit the channel. She also used to have an Instagram account under the same name but it has since been deleted.
5. She Is A Singer
Acting is what Monique has focused most of her attention on, but it's not the only area of the arts that she's interested in. Monique is also a talented singer and has a highlight section on her Instagram profile that shows off her vocal abilities. While it's clear that she loves singing, there's nothing to suggest that she plans on releasing any original music.
6. She Likes To Travel
There are plenty of people who will spend their entire lives in their hometown. While that may be enough for some, Monique has always been the kind of person who likes to get out and explore. She has been lucky to be in a position that has allowed her to travel and she's gone to places like England and Kenya.
7. She Was In An Episode Of This Is Us
For the last 10 years Monique has been working very hard to establish herself as an actress. Along the way she has gotten the chance to be a part of some very successful projects. In 2019, she appeared in an episode of the hit series, This Is Us. She has also been in shows like Black-ish and How to Get Away with Murder.
8. She Enjoys Being Outdoors
One of the best things about living in southern California is the gorgeous weather and easy access to the beach. When Monique gets some free time, she likes to get outside and enjoy the fresh air. Some of her favorite outdoor activities include paddle boarding, swimming, and going for walks.
9. She Was In A Reality Show
If Monique's face looks familiar to you that's because you may have seen her before – even outside of her acting roles. She was a cast member in her family's reality TV series Meet the Smiths which was a lighthearted show documenting the Smiths' daily lives. The show debuted on TBS in 2015 and unfortunately lasted for just one season.
10. She Speaks Chinese
When most people in the United States study a foreign language in school, Spanish, Latin, and French are the only options. Monique, however, got the chance to study Chinese. Videos on her YouTube channel show Monique speaking Chinese for projects for her class. It's unclear whether or not she speaks the language fluently.