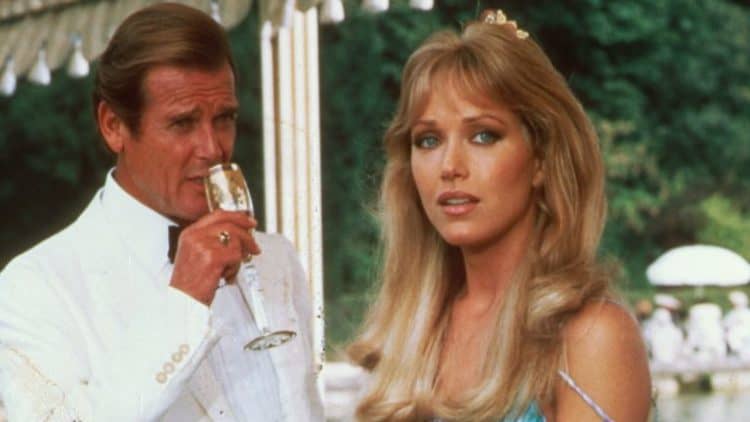 One can only hope that when they're laid up in the hospital that someone doesn't make a mistake and reports that they've passed away since this happened recently to Tanya Roberts, one of many former Bond girls and a reasonably successful actress in her own right that has plenty of credits to her name and was able to make a fairly great career for herself from the mid-70s to mid-2000s. Sadly, Roberts has since passed away, as the announcement was made not long after she was found to still be alive in a bizarre mixup that had many people scrambling to find out what was going on. Tanya retired in 2005 after what one can only think was a weighty decision to pack it in and enjoy the rest of her life, but being pronounced dead on January 3rd didn't do her any favors, to be honest. It's true that she did collapse and was rushed to the hospital where she was put on a ventilator, but after being placed in the ICU at the Cedars-Sinai Medical Center her condition was initially listed as dire, but unfortunately, it did not improve and she did end up passing on. According to those that made the report of her demise she had not been ill at that time and it was not COVID-related, so people can put a pin in that one at the moment. The argument that COVID-19 has become such a popular way to diagnose the cause of death for many people within the past year is a bit morbid, to say the least, and infuriating for those that aren't willing to admit that every death is bound to be from COVID. But announcing a person's demise only to realize that they're not yet deceased isn't something that a person would be too pleased about. It's fair to say there were a few retractions out there, but as of now, those announcements would be correct.
At the age of 65 the unfortunate truth is that she was within the age range that is known to contract COVID the easiest, so thinking that such a thing might be the case was bound to happen, but as of now it's been ruled out it sounds like. As of now, it does sound as though many people were hoping she would pull through, but alas, that wasn't to be. For the past fifteen years, it would appear that she was living a quiet life and simply enjoying herself, as 2005 feels like a while ago to a lot of us since sixteen years ago a lot of us were probably in a very different spot than we are now. At that time though, Tanya had already experienced almost three decades in the business and might have felt like getting out and simply relaxing for a while. Plenty of actors reach a point in their career when they might start thinking about whether or not they want to stick around, and while some of them keep going, others might actually weigh the benefits of getting out and just enjoying their time against the continual rigors of trying to find one role after another. Obviously said actors would need to find a way to maintain a living and find other income, but over the years it doesn't appear as though Tanya had that problem.
Why she collapsed is unknown and even harder to say since there could have been something that had been just waiting to happen that no one knew about. There are such maladies that can come out of nowhere simply because a person has a likelihood of suffering from one thing or another, or perhaps has an aneurysm that no one knew about. It sounds a bit unlikely, but when a person collapses for no reason a lot of people are bound to want answers. But still, announcing someone's passing without being one hundred percent certain is not something that usually happens, even if there have been cases in the past when it might have occurred. It's uncertain just how likely her recovery would have been, but still, the announcement coming so quickly that she'd passed was hard to deal with for some folks. But remembering her for the contributions she's given to the entertainment industry is still possible as she's one of the many that has helped to make quite a few memorable movies in her time. She contributed quite a bit to TV as well, keeping busy throughout the 80s and 90s as she continued to do what she enjoyed.
There's more to be said about Tanya's career, but at this point, the preoccupation is bound to be with the idea that she was pronounced dead when she wasn't really that far gone yet. Hopefully, this will be something that the attending physician will look back on and remember as they continue to push forward in their career. It just kind of makes a person shake their head to think that a person would be pronounced dead without being one hundred percent certain. It's a strange way to start the year, that's for sure. But as to her passing, all we can say at this moment is that she'll be missed.
Tell us what's wrong with this post? How could we improve it? :)
Let us improve this post!