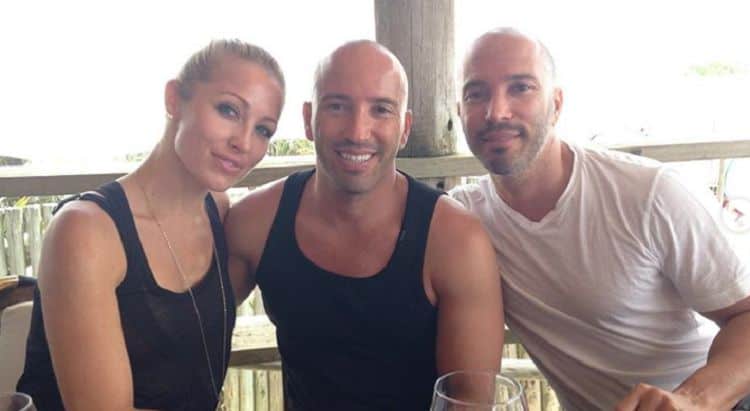 Brett Oppenheim is the true definition of young and successful. He is only in his early 40s and has already accomplished enough for multiple lifetimes. As the Senior Vice President of The Oppenheim Group, Brett manages some of the most prominent real estate agents in the Los Angeles area. On top of everything else he's done, Brett can now add reality TV star to his resume. As a cast member on the show Selling Sunset, Brett has given viewers a special glimpse into the behind the scenes stories of the team at The Oppenheim Group. As the show gets ready to enter its second season, viewers are excited to see what Brett and the crew have in store. Continue reading for 10 things you didn't know about Brett Oppenheim.
1. He Used To Be A Lawyer
Before Brett and his brother, Jason, teamed up to take over the real estate world, Brett was working as a lawyer. He attended and graduated from law school at UCLA and went on to work as a "securities litigation attorney at two of the world's largest international law firms, Skadden, Arps LLP and Latham & Watkins LLP."
2. He's Traveled To Dozens Of Countries
Traveling is one of the greatest experiences a person can have. Nothing else can compare to the opportunity to get out and see the world. This is something that Brett Oppenheim seems to know and understand. He is a frequent traveler who likes to take trips whenever he can. So far, he has been able to visit more than 75 countries.
3. He And His Brother Are Best Friends
Brett and his twin brother, Jason, have a very close bond. In 2016, Jason spoke about his relationship with his brother: "We're best friends, but we're both stubborn and neither of us is shy about expressing our opinion. We're both intelligent and that leads to a lot of arguments. We're both very expressive. It's good because I respect his opinion, so when we agree about something, it makes me very comfortable and confident with that decision."
4. He's Building His Own Real Estate Portfolio
Even though Brett has his hands full with running things over at The Oppenheim Group, he still makes time to focus on his personal goals. He likes to purchase high-end properties and flip them, and he's currently building up a very impressive portfolio.
5. He Has Jewish Ancestry
The Oppenheim family has a rich history in California that began when Brett's great-great grandfather came to California in the late 1880s. Although the family has Jewish roots, it's unclear whether Brett still practices any of the religious or ethnic traditions.
6. He Loves Sports
Brett Oppenheim loves sports, and he especially enjoys watching them live. From basketball to football, he's like to be in the crowd seeing the action firsthand. Unfortunately, though, it doesn't look like Brett (or anyone else for that matter) will be able to attend any games for a while due to COVID-19.
7. He's An Outdoors Guy
When Brett isn't busy working, he's probably outdoors. Brett is an adventurous person who loves to take a moment to appreciate his natural surroundings. Whether it be hiking or swimming, you can usually count on Brett to be to be spending time outside.
8. He Believes In Giving Back
Brett has had a lot of success throughout his life – both in the legal world and real estate. However, no matter how far up the ladder he climbs, he doesn't forget about those who are still coming up from the bottom. Brett thinks its important to give back to the community. As part of the Oppenheim Group, he "consistently donates to community organizations that fight local poverty and provide access to employment for underprivileged residents."
9. Real Estate Is In His Blood
Although he initially took a different career path, it seems as though eventually doing real estate was inevitable for Brett. He is part of the fifth generation of his family to work in real estate. His great-great grandfather, Jacob Stern, found success in real estate during the 1800s. Stern became well-known for renting his barn to the people who would eventually go on to found Paramount Pictures. In fact, The Squaw Man, which was released in 1914, was produced in the bar.
10. Selling Sunset Is His First TV Show
There are a few people on Selling Sunset who already had some experience working in the entertainment industry. But Brett isn't one of those people. He likes to keep his personal life pretty private, so it's no surprise that he's never done anything like this before.
Tell us what's wrong with this post? How could we improve it? :)
Let us improve this post!