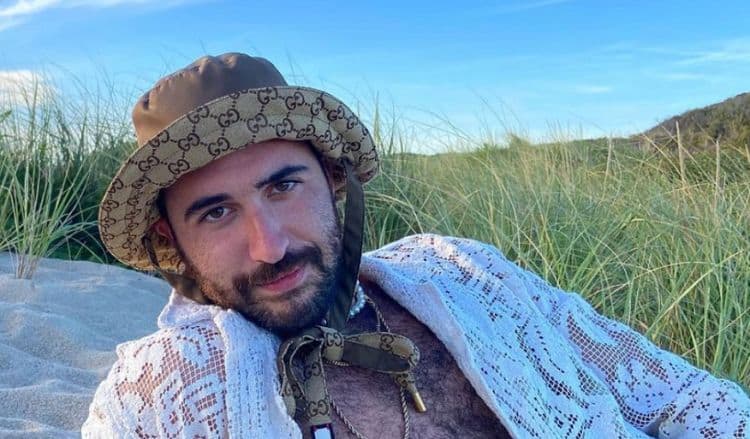 2020 has been a huge year for Jordan Firstman. The talented comedian began gaining lots of traction early in the year for his impressions. After a few viral videos it quickly became clear that his success wasn't just a fluke. Although he has been flying high, the discovery of some old tweets has resulted in his career being put at risk. In a series of tweets from several years ago, Jake made several racially insensitive comments that simply aren't sitting well with a lot of people. Although he has since apologized for the remarks, many people have already decided they no longer want to support him. Keep reading for 10 things you didn't know about Jordan Firstman.
1. He's A New York Native
Jordan was born and raised on Long Island where both of his parents worked for a local newspaper. Even from an early age, he knew that he loved to entertain others and he eventually decided to take a leap of faith into the industry. When he was in his early 20s, he decided to relocate to the Los Angeles area.
2. He's A Michaela Coel Fan
Although Jordan likes to do his own thing, he's still inspired by other talented creatives. During an interview with Vogue, "Watching Michaela [Coel, who wrote and starred in the latter] and her creative evolution is just so inspiring. I would love to feel that way about a gay person. Hopefully I'll be that to somebody".
3. He's A Writer, Director, And Producer
Most people are familiar with Jordan for the work he's done as a comedian, that isn't the only thing he's contributed to the entertainment world. He has written, directed, and produced several short stories and TV shows over the years. He's also had a few acting roles.
4. He's A Private Person
Jordan may be a public figure, but that doesn't necessarily mean that he wants ever detail of his life to be put on display. For the most part, Jordan appears to be a pretty private person. He likes to keep all of his content 'on brand' and he hasn't revealed much information about his private life.
5. He Puts A Lot Of Pressure On Himself
Once a person has a piece of content go viral, they often feel lots of pressure to recreate that special moment. Jordan has put a lot of pressure on himself to continue to make people smile and laugh. At the same time, however, he hasn't let that pressure get the best of him.
6. His 2020 Got Off To A Rough Start
Even though 2020 has been an awesome year for Jordan, it certainly didn't start off that way. In fact, with the way the year started, Jordan wasn't expecting too many good things to be coming his way. 2020 started with a tough break up and business opportunity that fell through. Fortunately, Jordan didn't let the rocky start dictate the way he approached the rest of the year.
7. He Studied Musical Theater
Jordan has always been very serious about his love for entertaining, and he decided that he wanted to do everything he could to hone his skills. Jordan studied musical theater at the University of Cincinatti although it's unclear whether or not completed the program.
8. He's Gotten Shoutouts From Lots Of Celebrities
Countless people all over the world have fallen in love with Jordan's videos. Among those people include a long list of celebrities including Katy Perry, Ariana Grande, Jennifer Aniston, and Chrissy Teigen. Jordan told The Cut, "I think the reason I got so many celebrities is because no one [in Hollywood] was working. There are a lot of young funny people on the internet, but for some reason, celebrities haven't been tapped into that world until quarantine."
9. He Isn't Worried About What His Haters Have To Say
For every person who loves Jordan's content, there is another person who has something negative to say about him. Sadly, having haters is an inevitable part of success. Although it's never a good feeling to have people say something bad about you, Jordan is worried far less about his haters and more about entertaining the people who enjoy what he does.
10. He's Never Afraid To Try New Things
Jordan has always been the kind of person who loves to branch out and try new things. This aspect of his personality has come in very handy throughout his career as both a comedian and someone working in the TV industry. His willingness to branch out means that his work is less likely to get stagnant and redundant.
Tell us what's wrong with this post? How could we improve it? :)
Let us improve this post!