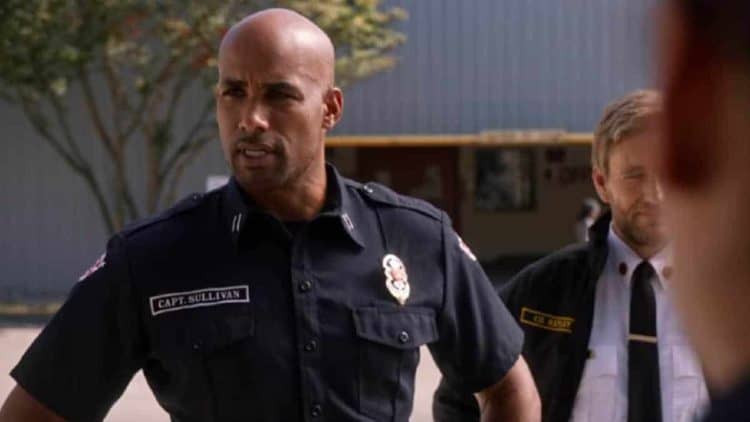 Over the years Boris Kodjoe has flown under the radar in Hollywood appearing in small and supporting roles in Love & Basketball, Surrogates, and BET's Real Husband's of Hollywood. But that hasn't stopped him from attracting somewhat of a cult following as a Hollywood heartthrob though. Appearing in the first episode of BET's new anthology series "Tales" he has a chance to increase his status in the entertainment industry. However, being that he hasn't reached the pentacle of being a Hollywood leading man there's still a lot that even his most adept followers don't know about him. Let's uncover a few of those details.
Here are five things you probably don't know about Boris Kodjoe.
1. He was born in Vienna, Austria
The son of a German psychologist and a Ghanaian Physician Boris was born on March 8, 1973. His parents named him after Russian poet and writer Boris Pasternak. Unfortunately, his parents divorced when he was only six years old.
2. His great-grandmother died in the Holocaust
His paternal great-grandmother was Jewish and was caught before the war ended and killed by the Nazis. His grandmother almost suffered the same fate but survived the war by hiding.
3. He has a daughter that suffers from Spina Bifida
For those that are unfamiliar, Spina bifida is a developmental congenital disorder that is caused when the neural tube doesn't completely close within the first ten weeks of conception. This can cause leg, bladder and bowel damage in babies before they are even born. Sadly, due to this disorder his daughter Sophie doesn't have bladder function and has to use a catheter several times a day. It's sad, but Boris says that Sophie lives an almost normal life.
4. In college, he was a tennis star
Looking at Boris, you can tell that he's athletic. But a star athlete? Who would have known? But it's 100% true. Boris attended Virginia Commonwealth University on a tennis scholarship and was more than exceptional. In fact, he is currently 9th in school history with 75 career wins and tied for third in doubles victories with 66. There's a big chance Boris would be a professional tennis player instead of an actor if his career weren't derailed by a back injury. He didn't let that keep him down long and almost immediately scored his first modeling contract. His first high profile on screen appearance was in R&B group TLC's 1995 music video "Red Light Special."
5. In 2002 he was named by People Magazine as one of the "50 Most Beautiful People in the World."
Rihanna, Brad Pitt, Julia Roberts, and Leonardo DiCaprio have all made this list… So yea… You have to be a different level of attractive to be featured in People's Most Beautiful. Don't move too fast though ladies, he's been happily married for over ten years to actress Nicole Ari Parker.
Conclusion
Boris Kodjoe is a veteran actor that hasn't quite made his mark in the film industry yet. Being that he's ultra-talented and has a fanbase, I think it's only a matter of time before he becomes a household name. Make sure you check him out on BET's new show "Tales" and be on the lookout for him to appear in a few films in 2017.