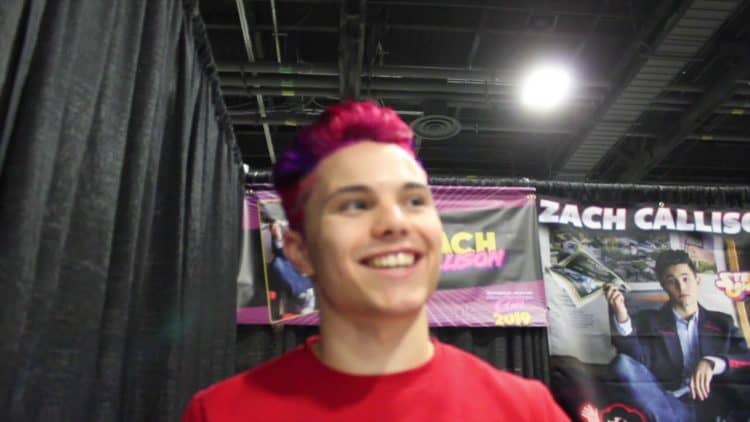 You might not know a lot about Zach Callison unless you are the type that checks just who's doing the voice roles in some of your favorite animated features. He's been around for longer than you might think but perhaps not quite long enough to make a huge impact doing much more than voice acting. That being said he has managed to give his voice to a couple of very influential characters that have been important in their shows, so that kind of proves that he is a somebody and is worthy of attention. Given that he's still pretty young he should be able to keep his career going for a while yet since he's an actor and a singer and has done well with both so far. A simple internet search is enough to find out a few things about him, but this list should give you a few interesting facts.
Here's a few things you might not have known about him.
10. He began acting at the age of 7.
It's hard to really pin down an age when people should start acting since it's different for everyone. One thing that is clear is the fact that people tend to go into the business when they feel ready and get out when they feel that it's time. So far Zach hasn't felt that way yet.
9. He plays the voice of Steven Universe.
Steven Universe has become a rather popular show since it was created and has been one of the many that you might see represented in great detail at one Comic-Con or another. He voices the main character that is half-human and half-Gem boy that joins with other Gems in order to save the earth from those what want to annihilate it.
8. He's 21 years old.
Being so young he still has a lot of options left in life on which direction he wants to go. So far acting has treated him very well and it would seem that he's going to stick with it. But there are other routes he could go and still be successful it would seem.
7. He was on Are You Smarter than a 5th Grader?
Remember this show? People would pit themselves against kids in an effort to see how much they remembered from what they'd learned back in the day. It almost seemed uneven at times since kids at that age are soaking up information like sponges and adults that haven't used said knowledge in years would really have to think about the questions being asked.
6. He's done a few voice roles.
Zach has really put his voice to work for him though he's been a live action actor as well. His voice roles probably account for a good percentage of his acting roles but they've usually been for animated features that are well-known to many fans.
5. He was the voice of Prince James on Sofia the First.
Prince James is the royal brother of Princess Sofia through marriage and he's kind of a typical boy in that he's rowdy, sometimes a bit arrogant, and even a little rude. But he's usually been quick to apologize and realize his mistakes, making him a character that's easy for kids to relate to. If you have daughters there's a good chance that this show has come on once or twice in your home.
4. He's had several voice credits in film as well.
Zach has lent his voice out to some very well-known projects that have reached many upon many fans and has continued to do so throughout the years as he's found something of a niche in the voice-acting world.
3. His career started in 2004.
He has been around for a while now, remember he started when he was 7 and has been going since. Chances are he might not be able to do certain roles any longer now that he's grown up, but there's still plenty of work that he qualifies for.
2. He's also a singer.
Zach is a pretty good singer as well and therefore has another avenue of fame that he could walk if he so chooses. So far he's put out a fair number of singles and has the kind following that's not humongous but could grow into something if he really cultivated it.
1. He's been nominated for a few awards and won at least one.
It's obvious by this that enough people like what he's doing and have shown their approval that he's been deemed worth listening to. The validation of course isn't needed as much as it's wanted a lot of times since if a person is going to get into this business they need to have the desire and the passion first, as the awards will affirm that they made the right career decision.
He's young and talented, so we could be seeing a lot more of him in the years to come.
Tell us what's wrong with this post? How could we improve it? :)
Let us improve this post!