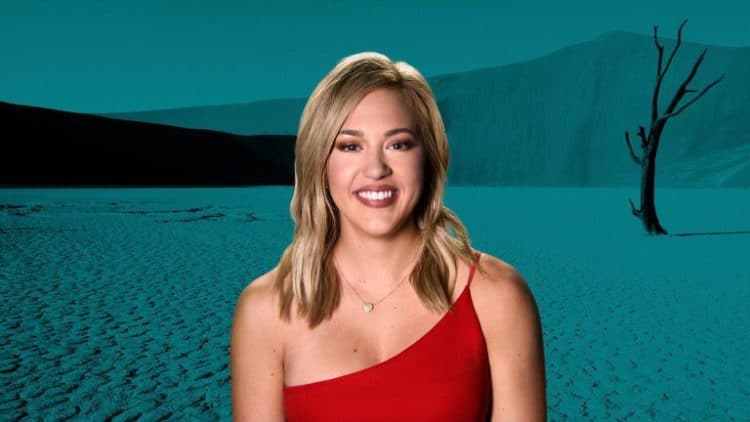 Life in itself is a risk, but some people take it too literally and will go whichever direction the wind blows. Morgan Willett is one of those people but besides her carefree spirit, here are more facts you probably don't know about her.
1. She learned patience by being on Big Brother
Morgan joined Big Brother immediately after college, and the experience was an eye-opener as to how people can be unbearable. She met people from various walks of life who made her realize that she was no longer in the bubble she was used to in college. Morgan, therefore, had to learn how to maintain a calm demeanor despite provocation. Further, since she lived for 65 days without technology, the experience made her acknowledge her strength; that she can do anything if she set her mind to it.
2. She jumps in through any door that opens
When Morgan joined "Ex on the Beach" she had no idea what the show was all about; none of the people who went through the casting process did. Hearing the title of the show, the first thing that came to her mind was bumping into exes while enjoying a paid holiday in Malibu. Unfortunately, it turned out to be more of tears and less of partying, but still, she agreed to be on the show. She, however, found it hard to handle three exes.
3. The biggest challenge in her career is failing to have a game plan
Since Morgan jumps in 100% to whatever is offered, that has proven to be a big challenge in her career. Hoping for things to work out for the best yet jumping blindly in them has not been easy, but she has had to make it work. After Big Brother: Over the Top (BBOTT), Morgan just packed and left everything behind including her family to start a life in Los Angles, yet she did not have a plan nor a job. All Morgan knew was that she wanted to be a TV host. Her carefree life has however opened doors for her since meeting with Jay has led her to be on "Ex on the Beach."
4. She co-starred with Jessie Godderz and Jeff Timmons in their music video
When Rachel Reilly called Morgan asking if she would be interested in helping Jessie out with his music video since he needed someone to star in it, Morgan was in 100%, as always. For Morgan, being an alumnus of the Big Brother is essential for her because they become like family. It, therefore, was easy for her to help Jessie, an alumnus of the show with the music video for "The Girl is With Me."
5. She loves cowboy boots, college football, and extremely teased hair
Morgan did not just grow up in Texas; she went to the University of Texas meaning her Southern charm has been embedded in her since childhood. Her love for teased hair and college football, however, stems from being a cheerleader at the University. Matter of fact is when asked what she would take into the Big Brother house, a teasing comb was first on the list since she hates flat hair.
6. She has a blog
Morgan has always been interested in beauty, fashion, and fitness and since the blogging community fascinates her, she thought she should start a blog, The Sister Sauce. In her blog, she shares bits of her life with her sister Alex, as well as other things she loves. For Morgan, blogging is how she lets out a million things that go through her mind all the time.
7. Morgan likes to bond with her fans on social media
Once you become a celebrity, you gain fans who want to know what is happening in your life and Morgan keeps her fans in the loop through her social media accounts. She has over 28.9K followers on her Instagram page while her Twitter page has more than 18K followers.
8. Her sister also competed alongside her on BBOTT
Morgan's sister, Alex, was also on the BBOTT show which made the sisters the 6th pair of relatives on Big Brother to ever compete. While Alex became the 6th houseguest to be evicted, Morgan, however, won becoming the first houseguest to win the game.
9. She is addicted to caffeine
Morgan cannot go without her dose of caffeine therefore among the things she planned on taking to the Big Brother house was Red Bull; two months' supply to be precise which of course lasted her enough for the 65 days she took to win the game.
10. She ghosts guy when things get rough
Morgan admits that she is guilty of ghosting her boyfriends when they are facing a right patch in the relationship, or she is stressed out which leaves them with unanswered questions. That reaction is what led to her predicament on the "Ex on the Beach" show when three of her exes showed up wanting her back, so she had to set things straight.