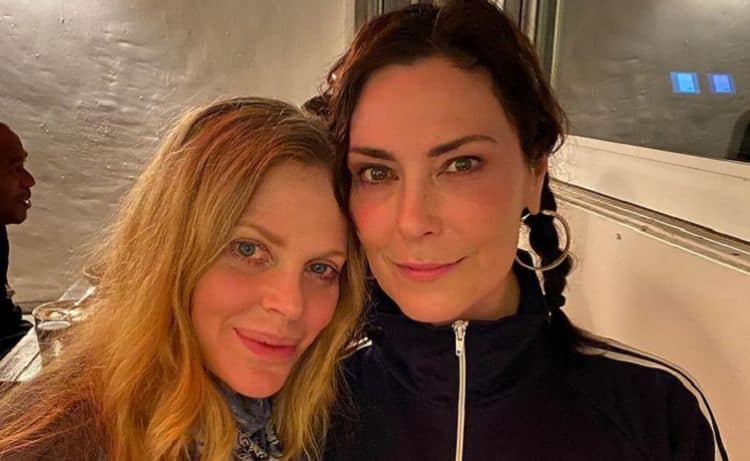 Kristin Bauer van Straten's face is one you've probably seen on your screen dozens of time. With a career that has spanned the course of four decades, Kristin has made a name for herself on the big and small screens. She has been a part of several successful projects, but most people will remember her best for her role in shows like Once Upon a Time and True Blood. No matter what kind of role she's playing, Kristin can always be counted on to give it her all. Recently, she had a starring role in the 2021 film Paradise Cove and it was yet another example of Kristin's immense talent. Keep reading for 10 things you didn't know about Kristin Bauer van Straten.
1. She's From Wisconsin
When Kristin was younger, she probably never imagined she'd one day be under the bright lights of Hollywood. She is originally from Racine, Wisconsin and comes from somewhat humble beginnings. After high school, she went off to attend college at Washington University in St. Louis, MO.
2. She Was A Bit Of A Tomboy Growing Up
Kristin was raised on a farm which means she spent a lot of time outdoors. She has never been the type of person who is afraid to break a sweat or get her hands dirty. When she was younger she loved doing things like playing sports, riding horses, and shooting shot guns.
3. She's An Animal Rights Activist
As someone who loves spending time outdoors, it's only right that Kristin also be an animal lover. More than just loving animals, however, she has worked hard to make the world a better place for them. She is very passionate about animal rights and has worked with several organizations including the Animal Legal Defense Fund. She is also passionate about taking care of the environment and she encourages people to do their part to keep the earth clean.
4. She Isn't Afraid To Share Her Political Views
The political climate in the United States has been especially tense over the last several years. This has resulted in some people becoming very afraid to discuss politics while others have become more vocal. Kristin is part of the second group. She isn't shy about making her stance known, and she has made it very clear that she supports President Joe Biden.
5. She Auditioned For The Role Of Wonder Woman In Justice League
In addition to her on screen work, Kristin has also done a lot of voice acting over the years. One of her most notable roles was playing Mera (and two other smaller characters) in the animated series Justice League. When Kristin initially went out for the series, she read for the part of Wonder Woman.
6. She Loves To Travel
Traveling is one of those things that nothing else can replace. Being able to learn about different people and places through first hand experience is truly priceless. Kristin wants to see the world as much as she possibly can, and she's already seen quite a bit. She has visited several countries including Austria, the Czech Republic, and Kenya.
7. She Was In A Music Video
Kristin's career has been full of cool opportunities and one of them gave her the chance to briefly hop into the music world. In 2012, she appeared in the music video for "Gotten" by Slash featuring Adam Levine. To date, the video has gotten more than 8 million views on YouTube.
8. She's A Painter
Art has always been a big part of Kristin's life, but it hasn't always been in the form of acting. She loves to draw and paint and initially went to school to study fine arts. Although acting is the path she chose to pursue full-time, drawing and painting are still very important to her. She still creates and sells various pieces.
9. She's Passionate About Human Rights
The world can be a very cruel place, and Kristin is doing her best to bring some kindness. She is very serious about helping others and her Twitter bio even reads that she is "a defender of the under dog." She also adds, "I'm always going to side with the voiceless so strap in."
10. She Offers Wellness Consultations
Health and wellness are two things that are at the top of Kristin's priority list. She understands the importance of taking care of herself, ands he hopes to educate others on the importance of this as well. She offers free online wellness consultations, but unfortunately she doesn't appear to be taking any bookings at the moment.