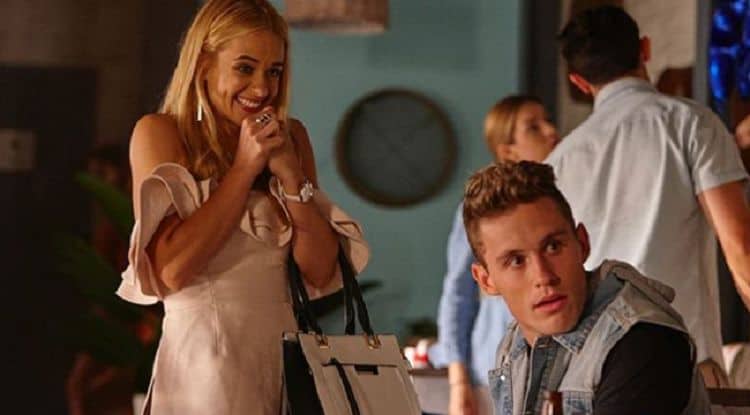 She's young, she's gorgeous, and she's supremely talented, yet many people have never gotten the chance to learn too much about her. Raechelle Banno is everything you would expect someone with so much talent to be, but what do you know about her? The "Home and Away" actress is someone who has made headlines, heads turn, and people take notice of her skills and her talent, and we thought it was high time you get to know her. Where did she come from, where was she raised, what did she do growing up, and what makes her who she is? We know all the answers.
1. She's Australian
She was born and raised down under. She's from Sydney, which is a lovely place to live in Australia. She had sunshine and beaches and so much to live for when she was growing up. It's a lovely place to call home, and she is exceptionally fortunate to have gotten to spend her life there.
2. She's A Twin
Raechelle Banno is gorgeous, talented, and very intelligent, and there's two of her. Well, there is another woman walking around who looks just like her, and we assume she's also as talented and intelligent as her identical twin. Her name is Karina Banno, and that's so cool to us. They also have an older sister, Stephanie.
3. She's Always Been a Dancer
She was only three when she went into the dance world. Few people choose to enroll their children into dance at that age for any other reason than they think it will be cute and sweet and fun, and her mother was right. However, she was quite good, so she went on to learn other methods of dance, which led to bigger dancing roles.
4. She's A Model
She was only 9 when she began her modeling career, which might seem early to some. Nine is just not that early to become a model considering many brands needs models as young as newborn, so she was just fine. She modeled for major brands like Mini Boden, Barbie, and even did magazine work. She was good at it, and it gave her quite the edge as she grew up.
5. Her Twin Acts, Too
She and her twin sister are both actresses. When they both decided that this was what they wanted to do with their lives, they were able to go to a family friend who was in the business as a casting director. They asked for advice, for tips, and for a good concept of what to do and how to do it. We think it worked for them.
6. She's Young
She is still quite young. She – and her twin – were born on April 28, 1993. They're only 27, but they look much younger than that. It's a gift that they will appreciate for a very long time, too. Looking a lot younger than you are is such a gorgeous thing in life.
7. She's the Shy Twin
Raechelle and her sister, Karina, both agree that she is the shy twin. Her sister is the more outgoing one, but that is not to say that Raechelle is shy. She's simply not as outgoing as her twin sister, which is always how it works (I say that with authority as the mother of a set of twins).
8. She's a Storyteller
She does not consider herself an actress. She's a storyteller. She gets to tell stories for a living, and that is so cool. When you think about being an actor, it seems fun. But, when you think about being an actor in the way of being able to turn things into a reality and make them come to life, you are telling a story and making things seem more real. It's very cool.
9. She's About to be Big
She's one of the actresses in a starring role in the CW's hit new series "Pandora," which is taking the world by storm. It seems to us that this show is about to change the game, and we imagine it's taking its stars to a world so much bigger than the one they are in now.
10. She's Private
She's famous. She's in the spotlight. She's busy working on famous shows, but she's still working hard on maintaining her own privacy. She shares enough about her life to keep her fans feeling included, but not so much that we know everything about her. It is a fine line to walk, but it's also a big one to hold onto.
Tell us what's wrong with this post? How could we improve it? :)
Let us improve this post!