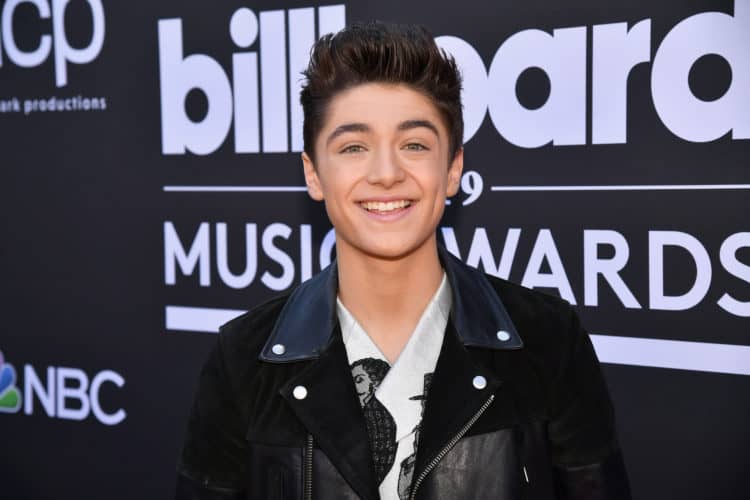 Comic book adaptations have become all the rave in Hollywood, with the Justice League and the Avengers, including all their spinoffs. The new DC Extended Universe installment "Shazam" is on its way to theaters, and it has a new addition to the cast – Asher Angel. It appears that Asher will be taking on the role of Billy Batson, who is the teenager that has an adult alter ego who happens to be Captain Marvel, who will actually be played by Zachary Levi. The screenplay was written by Darren Lemke and Henry Gayden, and it will be directed by David F. Sandberg.
There may be some of you who are somewhat unfamiliar with Asher Angel, so we decided to provide a few facts about the young star to help familiarize you with him.
1. He Has Vocal Talent
As it turns out, Asher is a polished vocalist. In fact, he got his start in entertainment in the world of musical theater. It was in the musical theater that Asher developed his work ethic and refined his acting and vocal skills. It is this level of commitment that has afforded him a clear path to success in Hollywood. It is not clear whether television and the big screen was always in the sights of Asher, but he has definitely made a smooth transition from the stage to being behind the camera.
2. He Has an Extreme Fetish for Anything Spicy
People from the state of Louisiana, Texas and other southern states can appreciate this fact. Asher has an almost driving passion for spicy food. He describes his passion as not be a highly complex one. Basically, if it is hot, he will love it. One of his favorite dishes is white rice, cheese, pinto beans and hot source, but I am certain that there are complex dishes on his list of favorites. I can definitely relate, coming from a place where women carry tabasco sauce in their purses.
3. He Has a Close Friendship with Ricky Garcia
It is not clear how or when the friendship developed, but it appears that the two spend a lot of time around each other. Asher even shares videos on social media with the two of them visiting each other's homes and dancing and playing. It is actually a reminder that it is okay for kids just be kids for a while. It seems that these two will be close friends for quite some time moving forward.
4. He Appeared on Nicky, Ricky, Dicky, and Dawn
It appears that when it comes to having the stuff, whatever that is, to create a magnetizing appeal on kids shows, Asher absolutely has it seeping out of his pores. He has made a splash on several kids shows including the wacky Nicky, Ricky, Dicky, and Dawn. Just reading that title rudely reminds me of how much I have aged, but the kids loved the show. Asher has proven that he has what it takes to make a splash when it comes to kids programming.
5. He Has a Very Positive View of the World Around Him
When kids have the kind of start that Asher Angel has enjoyed, it is easy for them to develop a sense of entitlement – demanding that everything always go their way – often having meltdowns at the slightest sign of trouble. Asher has a very different approach, seeing the world as being primarily beautiful, and he admittedly has an inexplicable love for humans. That is actually very encouraging with the way things are in the world right now.