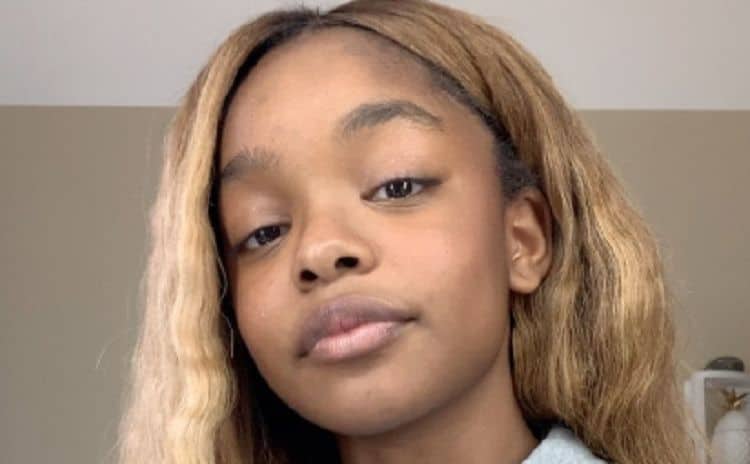 Marsai Martin is a huge star, and most of us know her from her hit show "Black-ish," airing on ABC. She's been playing the role of Diane since 2014, and we can tell you she's excellent in this role. She's hilarious. Her timing is perfect. She's everything you want to see and more when you watch this show, and we can say with absolute certainty she is a large part of the reason this show is so successful. However, many people still don't know much about the talented actress, and it's time we change that.
1. She's Young
Like, really young. She's only 16, and not even quite 16 yet. Her birthday is August 14, and she was born in 2004. As of publication, she's only 15-years-old, and she is so far ahead of the game compared to so many who have been in it so much longer than she has. She's one of the most impressive young women we've ever encountered.
2. She's a Big Time Award Winner
Not only does she have a few NAACP Image Awards, she has nine of them. Nine. That's a lot of awards for a girl who has only been acting for a decade. For a girl who isn't even old enough to legally drive a car without an adult older than 21 with her. Have we mentioned yet how amazing she is?
3. She's from Texas
Born and raised, Marsai Martin is from Little Elm. It's a small Texas community in which there is one of those "everyone knows everyone" feels. Her mom is Carol, and her dad is Josh. We have no idea if she has any siblings.
4. She's Been Working Since She Was 5
When she was about five, she had her own glamour shots done. The photographer asked her parents to make him a deal. He'd discount her photos if her parents decided they would submit her photos to talent agencies. They kept the promise, and she was immediately signed with an agency. Her first job at age five was a commercial for the Choice Hotel brand.
5. Her Family Moved Her to LA
Her family decided when she was 11 that they would up and leave their home in Texas for California. Marsai was working often and well, and they knew that she had a future in Hollywood. However, it's a lot easier to have a future when you live there, so they packed up, moved, and it took her less than three years to sign on to play a role in one of the biggest shows on the primetime line-up. She's been working with Anthony Anderson and Tracee Ellis Rose for years now, and they're like family.
6. She's Breaking Records
Did you know that she and her Genius Productions company are breaking records all over the world? It was in early 2019 when she signed a first-look production deal with none other than Universal, and it's changed her life. She's the youngest person in the business to get this kind of deal at Universal. Not only that, though; she's the youngest person to ever get a deal at any major network studio. It's more than a little impressive.
7. She's Being Bullied
Sadly, it does not matter how rich and famous you become, you are still going to find that there are people who simply cannot be nice in the world. They don't want to be your friend. They don't want to be kind. They are obviously envious, they feel insecure, and they are the kind of people who can only feel good about themselves when they make others feel bad about themselves. She was harshly criticized recently by people on the internet over her own appearance when she presented an award at the virtual BET Awards.
8. She is Not Afraid of Haters
After her 'fans' said that they felt her wig choice and her veneers were not the best option for her at the BET Awards online, she decided to issue a statement of her own via her twitter page. "Y'all we are in quarantine and we got more things to focus on than just my hair. Justice for Breonna Taylor," she said through her emotions. She even tugged on her hair to prove it's not a wig, and she pulled out her invisible braces to show her fans that they are not, in fact, veneers. Then she mic-dropped everyone and pretended to blow her nose in a $100 bill rather than a tissue. We'd like to say she's got the last laugh here. Good for her.
9. She's Strong
It clearly takes a strong person to come back at internet trolls who are ruthless and rude, and she didn't leave them any way out of their horrible behavior. She was not afraid to say it like it is. She's not afraid to tell them that she doesn't live her life to please anyone other than herself, and she made it very clear she's not interested in being anyone other than her true self.
10. She's a Role Model
She's strong. She's intelligent. She's successful. She's building her life and her dreams a day at a time without taking no for an answer. She needs to be the young woman kids are looking up to and trying to emulate. Let's make that happen.
Tell us what's wrong with this post? How could we improve it? :)
Let us improve this post!