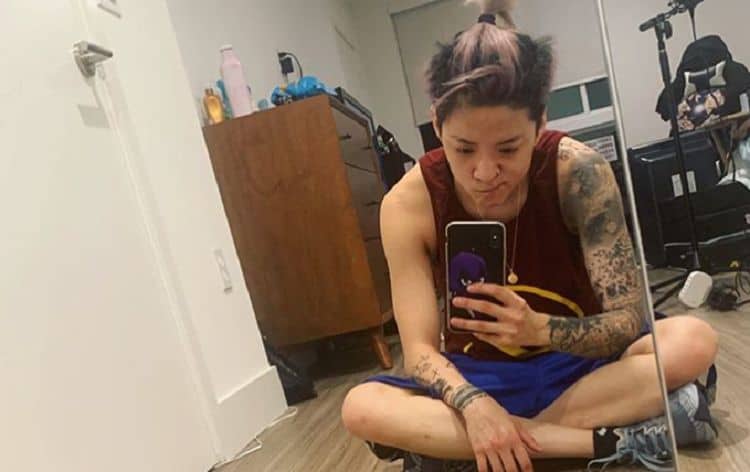 Amber Liu has become an international sensation for her music. She is an American singer, songwriter, and rapper that has made a name for herself in music, and even in television. Amber Liu was born in September of 1992 and she is born to her parents who are of Taiwanese decent. Liu got her start in the music industry when she was selected for training with a big entertainment company, and she hasn't looked back since. She has made plenty of albums with her group, and has also branched out on her own, producing and releasing multiple singles. If you recognize this girl and know her girl band, you might think you know quite a bit about her, but here are 10 things you didn't know about Amber Liu:
1. She was the first of her group to go solo
Liu's debut with her South Korean group, f(x) was in 2009. The group quickly became a popular music group, with Liu as the lead rapper. The group was performing and creating their own sound and music up until 2015, when Liu made a move to go out on her own and release her first own single as a solo, which was an extended play of, Beautiful. After the release of her first solo, she went on to make, and release more singles on her own, though the band is still together and continues to be a popular band in South Korea.
2. Her parents weren't on board with her career
It's common to have a parent, maybe both, who have different ideas in mind for their children when it comes to their future. It's probably even more so, when it comes to taking risks in the music and acting industry. Music can be a hard field to break into and expect you're going to make a good career out of it, much less, really hit it big. Liu discussed her parents' feelings on her decision to get into music as her career choice, and in an interview once, she stated how her dad was very cautious about her decision in the beginning, but her mother had always been a support to her, which she was always thankful for, especially because it was her mother who also convinced her dad to let her go for it, and to get behind her in support.
3. Her career took off with SM Entertainment
Liu's career really got its beginning when she was not only recognized, but invited to be a trainee by SM Entertainment, the largest entertainment company in South Korea. Liu spent a year and a half training with SM Entertainment, and at the end of her training, in 2009, she debuted with a girl band known as f(x).
4. She's a blackbelt
Liu might not be someone you would want to mess with when it comes to being able to defend herself. Liu not only works out at a gym on a regular basis, but she holds a black bellt in Taekwondo. Liu started Taekwondo when still in elementary school and kept up with it all through her school years, including all through high school, which is when she completed her training and received her black belt. In an interview with Liu, you can see on YouTube, it was joked that her black belt status is perfect for protecting all the members of the band .
5. Has hosted a number of shows
Liu is not only all about music, but she has the right personality for hosting TV shows, too. Her television hosting career includes shows like, MBC's music show, Show Champion, a variety show titled, Invincible Youth, We Got Married, the Global Edition, the KBS show, A Song for You, and she appeared in a travel reality show that lasted 9 episodes, called, One Fine Day, just to name a few of her experiences in television.
6. There have been dating rumors with
Of course your fans are going to want to know who you are in a relationship with when you are as popular as Liu has become with her girl band. Although she is very hush-hush about her relationships, there have been rumors over time, of who Liu has been seeing and the names are female. A few of the names mentioned being tied to Liu include, 4MINUTE's HyunA, Girl's Day Minah, and even one of her own band members, Krystal. Liu's openly discussed the fact that people and fans talk about her boyish look, and her response is that she knows it, and she's okay with it.
7. She has won an award
When you've been singing and songwriting as long as Liu has, it's nice to get recognition for your hard work. Liu was awarded the 'Best Female Newcomer Award' in 2015 at the 'MBC Entertainment Awards, and at this rate, there just may be more awards heading her way in the future when it comes to her music career.
8. She was a regular cast member of a South Korean show
While music seems to be her career of choice, as mentioned earlier, she has tried her hand in television and seemed to really have a knack for hosting different shows. While many of the experiences were short-lived, one of her gigs was a longer running time frame where she appeared as a regular guest, and that was with the TV program, Ailee & Amber, One Fine Day.
9. She was called out for a racist comment
It's probably something anyone with fame expect, at one point in their career or another, and that's to have your name come up in a negative light in the tabloids. Liu has already experienced this and although her original comment got her a lot of backlash, her apology was done with grace. Liu was accused of being racist after commenting on a a black man's arrest after being disrespectful to a police officer when asked to toss his food out while on a train platform, and he did not. Liu thought the man deserved to be arrested for his disrespect, however, fans thought she was too quick to take the cop's side after learning other people were eating on the train platform and never reprimanded for it, which made it appear the man was singled out for eating due to his color. Liu apologized in a heartfelt Tweet, saying, "I've always stood for equality, I've always stood for love, I believe in #BlackLivesMatter and I'm so sorry I've negatively affected so many people because of my ignorance. I will continue to educate myself in this matter."
She has one sibling
Amber isn't the only child in her family. When it comes to information about Liu's personal life, there is very little found, for instance, her parent's first names are unknown, or even their career choices. But there is a listing of a sibling and it happens to be an older sister who's name is Jackie. There isn't information found on the age difference between the two, or what type of work Jackie does, only that she exists.
10. She has dual citizenship
When you live in America and your heritage is a different nationality, it's common to have dual citizenship so that yo can freely travel or live in either of the countries, which is exactly what Liu has. She holds both an American and Taiwanese citizenship, and she is fluent in multiple languages, including, English, Korean, and Chinese.