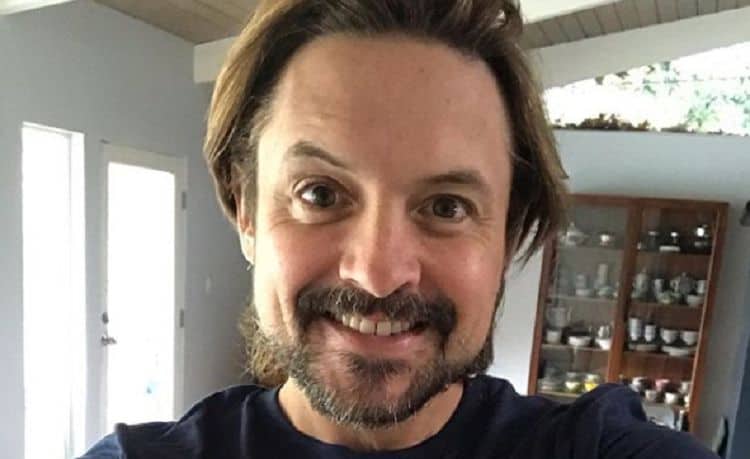 The question that's probably on your mind is what happened to Will Friedle, is he still in comedy or voice-over acting? Where is he now, and what has been he up to in life? Well, to get answers to these questions, continue reading this post. According to IMDB, Will Friedle was born on August 11, 1976, to Garry Allen Friedle and Patricia Joan who are both lawyers in Hartford, Connecticut. However, he grew up in Avon, Connecticut, where he spent most of his youth. Friedle enrolled in Avon High School, where he graduated in 1994 and proceeded to join Occidental College. He committed his life to an acting career, and he could commute from their home in Avon to New York to audition.
Will Friedle's Personal Life
Friedle previously dated Jennifer Love Hewitt, who was an actress in 1997. The two co-starred in the "Trojan War," a teen romantic comedy movie. Hewitt also made a guest appearance on "And Then There Was Shawn" episode of Boy Meets World series as "Feffy" Fefferman. According to TVTropes, Friedle is actor Jason Marsden's best friend and was his best man at his wedding in October 2004. The duo has worked closely together in various productions, including Boy Meets World, Kim Possible, Justice League Unlimited, The Brave and the Bold, Static Shock, Mad, Trojan War, Batman Beyond, and ThunderCats.
Friedle got married on September 25, 2016, to his girlfriend, Susan Martens. School brochures credit him as having studied at Occidental College. But in an interview during the Critical Role, "Between the Sheets," on February 11, 2019, he denied attending the school. He asserted that Occidental College was inaccurately crediting as the institution's alumnus after his nephew visited the college and found out about it. Will Friedle also revealed that he took Latin classes for six years since he wanted to pursue archaeology as a career. Additionally, he once thought of attending a culinary school as cited in People issued on July 4, 2006.
Will Friedle's Early Career
Will Friedle is a household name, especially when you mention the American sitcom, "Boy Meets World." He made a debut of his career in the entertainment industry at the age of 12 when he featured in "Don't Just Sit There," a Nickelodeon talk show. He starred as the principal host of the series since it first premiered in 1988 to 1991. In 1992, he cast in "Law & Order," a legal drama series where he featured as Russ in the fifteenth episode of season two. Besides, this marked his first professional role acting in the television industry.
His Breakthrough in "Boy Meets World"
At the age of 17, Will Friedle got his breakthrough in the acting industry when he featured as a series regular in "Boy Meets World," an ABC sitcom. The series was first aired on live TV in September 1993, and it narrated the life of Cory, a protagonist together with his family and friends. Friedle took on the role of the stereotypical Eric Mathews, who was Cory's elder brother. Since it started airing on TV, "Boy Meets World" has been quite famous among both critics and viewers globally. In his role as Eric Mathews, Friedle was nominated in 1995 for "Best Performance —Young Actor in TV Comedy Series."
Other Roles in the Entertainment Industry
Will Friedle has also been a successful voice-over actor. He first voiced-over as Terry McGinnis in "Batman Beyond," an animated series in 1999. Since then, he continues to lend his voice talent in various animated characters, including a role in Kim Possible — A Stich in Time (2003), Static Shock (2004), Teen Titans (2004), and Lilo & Stitch: The Series (2005). His latest voice-overs were as Peter Quill (StarLord), a fictional superhero in the Avengers, Hulk and the Agents of SMASH, Avengers Assemble, and Guardians of the Galaxy (2015). Friedle also voiced-over three video games English versions, including Kingdom Hearts II as Seiffer Almasy, Advent Rising as Gideon Wyeth, and Rogue Galaxy as Jaster Rogue.
He featured in National Lampoon's Gold Diggers, an independent movie where he co-starred with Chris Owen. Additionally, he was tasked with a supporting role in "Everything You Want" — an ABC Family movie in 2005, and also cast in WB sitcom, Off Centre as Mike. However, due to a previous commitment in "The Random Years," he turned down the WB offer. Despite initial reluctance, an announcement made in 2013 that Will Friedle would reprise his role in "Boy Meets World" on the continuation series Girl Meets World came as a surprise. Also, it was confirmed that he reprised his role as Terry McGinnis in the Batman Beyond created by Darwyn Cooke in commemoration of Batman's 75th Anniversary.
Will Friedle Quits Acting Due to Anxiety Disorder
While Friedle played the role of Eric Mathews for seven seasons in Boy Meets World as well as done voice-over for years, he has kept off on-camera acting because of anxiety disorder. According to People, Friedle opened up concerning his battle with the anxiety disorder condition during the New York Comic-Con. He revealed to the panel that anxiety is what forced him to consider voice-over.
Will Friedle Public Appearances
Friedle attended the San Diego Comic-Con, which is usually held twice annually for fans. He was joined by Roger Crag Smith, a fellow actor who also voiced over Batman: Arkham Origins. Friedle took part in a panel discussion together with other filmmakers, voice artists, and fans. Notable voice-over artists present in the event included Charlie Schlatter, Troy Baker, Dana Snyder, Chris Diamantopoulos, and Oded Fehr. Furthermore, to commemorate the end of season three of "Girl Meets World," Friedle was invited to Boy Meets World reunion. The cast members had a great time and were happy to see each other again after all those years. They even went ahead and took a grand group photo featuring all cast members, bringing back memories from the past.
Tell us what's wrong with this post? How could we improve it? :)
Let us improve this post!