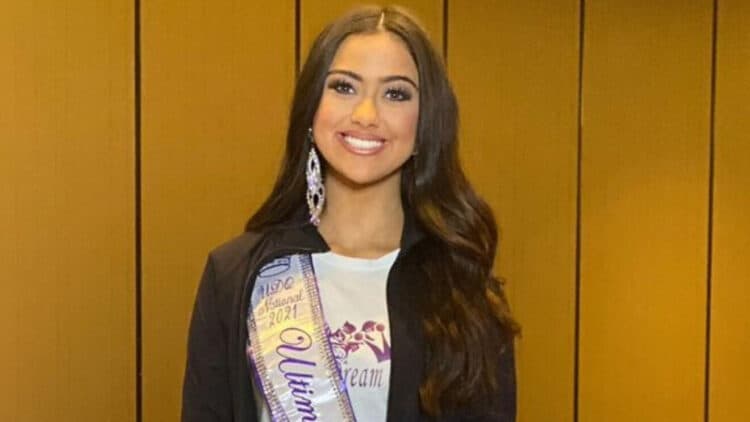 2022 has been a year full of tragedy, and unfortunately, the bad news continues to pour in. Recently, information was released that former Toddlers and Tiaras star 16-year-old Kailia Posey died suddenly. Even if you've never seen an episode of Toddlers and Tiaras, there's a very good chance you've seen her face more times than you can remember. Kailia rose to internet fame several years ago when a clip of her grinning was turned into a GIF and meme. Kailia's passing has sent shockwaves across the internet, but it is those who knew her best that are really reeling from this devastating and sudden loss. Keep reading to learn more about Kailia Posey's life and legacy.
Kailia's Life
Even though Kailia's face was recognizable to people all over the world, she was a fairly private person for the most part. Born and raised in Nevada, Kailia started doing pageants at an early age. She was only about five years old the first time she appeared on Toddlers and Tiaras and many viewers fell in love with her instantly. Even at a young age, it was clear that there was something special about Kailia.
When her time on the show was over, Kailia took a bit of a break from the spotlight. However, in 2019 she was in front of the camera again; this time as an actress. She made her acting debut in a movie called Eli. Those who had been following her journey since the beginning were looking forward to seeing what the future had in store for her.
On top of her acting aspirations, Kailia also continued to participate in beauty pageants. Most recently, she was a contestant in the 2022 Miss Washington Teen USA pageant. According to her official bio for the contest, Kailia planned "to study aviation in college and become a commercial pilot. She was named to the Dean's List for the 2020/2021 school year. Kailia hopes to show members of her generation that they can positively impact the world if they are patient and work hard." The fact that Kailia was so young and still had so many things she hoped to accomplish makes her death even more gutwrenching.
Kailia's Passing
News of Kailia's death was initially announced by her mother, Marcy Posey Gatterman, who revealed the heartbreaking information in a Facebook post. Marcy simply wrote, "I don't have words or any thoughts. A beautiful baby girl is gone. Please give us privacy as we mourn the loss of Kailia. My baby forever." Although she didn't mention the cause of death in her post, several outlets have since reported that Kailia died by suicide. We weren't able to find any information on whether or not she has been dealing with mental health challenges prior to her death.
Almost immediately after Marcy's post, people began expressing their condolences. Even people who never met Kailia couldn't help but feel the sadness that accompanied her passing. Many of her Instagram followers also shared their sympathies on her most recent post which was uploaded on April 23, 2022. One user named shaneequia wrote, "'m so sorry this is so sad…I just can't believe that this is all real. I watched you grow up and when I finally got to meet you, you were just the sweetest young lady and I wanted my daughter to get the chance you and she did and it was great. I'm so sad that this has happened and as a mother my heart aches so bad for Marcy and I can't even find the right words to think to send to her except I am praying for you and I'm praying that God comforts your heart and your family as you deal with this loss…"
Additionally, Kailia's family released a statement to TMZ that read, "Although she was an accomplished teenager with a bright future ahead of her, unfortunately in one impetuous moment, she made the rash decision to end her earthly life. he won countless crowns & trophies after competing on the pageant circuit her entire life … Her highly acclaimed talent as a contortionist had already led to professional touring job offers, and she had recently been selected to be a cheerleader at her high school next fall".
Kailia's Legacy
Kailia's family has asked that people respect their privacy during this difficult time. No information regarding her funeral has been made public and it seems likely that her family will choose to keep the services intimate. While it's true that Kailia passed way before her time, her loved ones can find some comfort in the fact that her name will continue to live on.
Tell us what's wrong with this post? How could we improve it? :)
Let us improve this post!