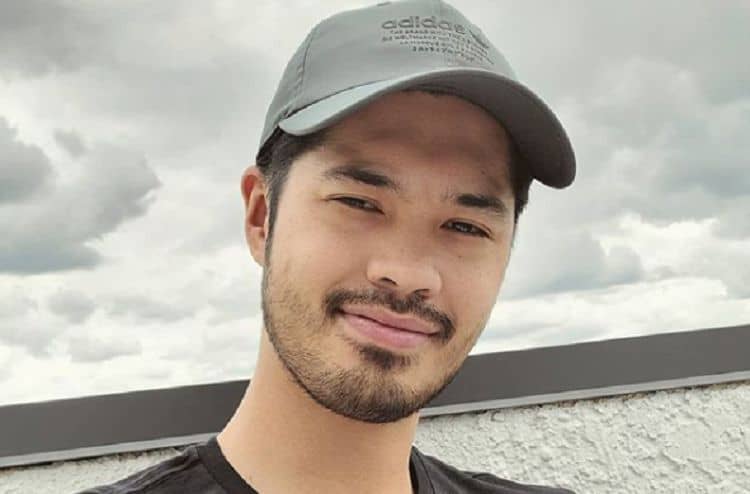 There are so many new and exciting actors out there today that keeping track of them all is an effort in futility it seems, at least for one person or just a few. But all in all those that rise to prominence the quickest or in the most effective manner like Ross Butler are easy enough to pick out of the crowd. While he hasn't become such a huge name as to be on a marquee all by himself he's still managed to become something of a big star thanks to the roles he's played so far. With great cast at his side and behind him it appears that Ross is finding his way forward in leaps and bounds that have the potential to make him into something that might be worth talking about in another few years if he goes on to expand on his career. Right now he's definitely worth considering when it comes to getting to know him, but it'll be interesting to see ho much more he can do as the years progress.
Here are a few things about Ross you might not have known.
10. Ross used to be a Disney actor.
This might not mean much if you haven't been keeping up with the Disney channel but he's been featured on a few shows that have made use of his talents throughout the years. This of course is just one step forward in his career that helped him along, but considering that working for Disney in any capacity is bound to get someone noticed it's an important step forward.
9. He plays Reggie Mantle on Riverdale.
For those that haven't watched the show but remember the comics, Reggie was usually a jerk to just about everyone since he was an intense rival of Archie's. He wasn't necessarily the bad guy all the time but he wasn't exactly a good guy since he tried tripping Archie up in any way he could to get a leg up on their rivalry.
8. Instead of finishing college he left after one year to pursue acting.
It's unknown if he's returned to his schooling or if he ever will, but there are plenty of actors that have foregone school to concentrate on their career, as what they want to do doesn't seem to require a great deal of education that they might make use of. That seems like an odd statement to make, but it's been seen that this is how some actors feel.
7. He's been a model as well.
Modeling and acting seem to go hand in hand these days as a great number of actors have come from a modeling background and some of them are still in the business since it seems like a good thing to do on the side.
6. His list of acting credits is kind of impressive considering he started up in 2012.
A little over 6 years is obviously enough to start up a decent career and if one is willing to work at it then there's enough time to entertain several projects that can elevate their career and continue to get them noticed. If nothing else it means that he's more than willing to put in the work to make sure that people are seeing him as much as possible.
5. He's going to be starring in the new Shazam! movie coming out soon.
It's uncertain yet just what role he'll be playing in the movie but it does look as though that this is a very anticipated film that will be featuring a hero that some people are truly stoked about seeing.
4. People on social media absolutely love this guy.
If you can believe this he's got 6.5 million followers on social media. This is miles above some of the best actors in the business and while it might not mean as much as some people want to think it's still impressive that so many people want to know what he's doing and how his career is going.
3. He tries to stay away from stereotypical roles.
Being part Asian he does want to stay away from roles that would use this part of his heritage in a way that he doesn't care for. It's understandable since no one wants to be typecast just because they belong to a certain culture or heritage.
2. Ross is a very musical person.
He's able to play a couple of instruments and sing, so he's got something going for him besides his good looks and acting ability. It does seem as though music is more of a hobby and not something that he's going to make another career out of at this point.
1. He was born in Singapore but later moved to Virginia with his mother.
His other is Indonesian and his father is American/British. There's no mention of his father having moved with Ross and his mother so it's almost easy to assume that he and Ross's mother split, but it's also best to not assume such things unless they're proven to be right.
Right now it would seem that his career is his to make into whatever he wants.