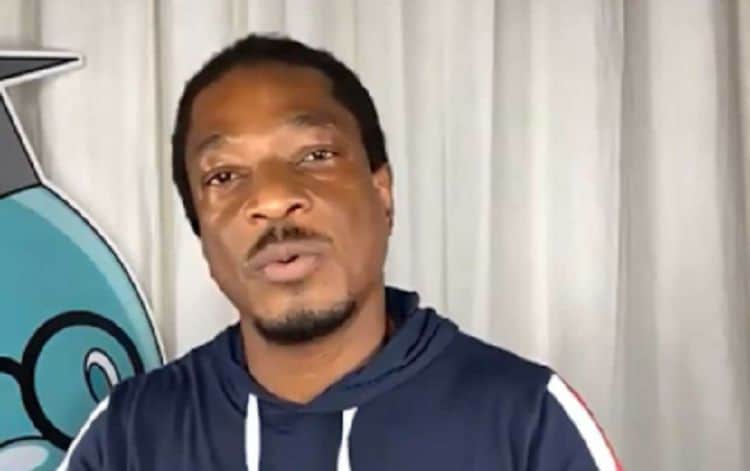 One of the downsides to having a very public relationship is that if the relationship ends, the breakup will be very public as well. This is something David Edefeso experienced firsthand after he and his ex-girlfriend, Tamar Braxton, went their separate ways. Although the couple didn't have an extremely long relationship, they gained a following during their time together. The couple has recently been involved in lots of post-relationship drama and it looks like things are only going to get worse. As more and more allegations come out regarding their relationship, it'll be interesting to see how they each choose to handle it. Keep reading for 10 things you didn't know about David Edefeso.
1. He Claims That Tamar Abused Him
Domestic violence isn't anything to joke about but unfortunately it's something that countless people across the world fall victim to. David alleges that during his relationship with Tamar, he was physically abused. He said, " I was attacked; I was driving on high speed, and I was attacked. A blow to my neck, my jugular." She, on the other hand, alleges that David was the abusive one.
2. He Might Have A New Girlfriend
Moving on after a relationship is completely normal, but most people like to take some time to collect themselves in between relationships. David has decided that a few weeks was all he needed to get back into the dating game. Sources have reported that David has been spotted out with a new woman who he is supposedly dating. It has even been suggested that David was seeing this woman during his relationship with Tamar.
3. He Went To Harvard
Education has always been one of David's top priorities. He earned a master's degree in business administration from Harvard Business School. Throughout his career, he has put the things he's learned to good use and has made a name for himself in the financial industry.
4. He's Nigerian
David was born and raised in Lagos, Nigeria. He moved to the United States on his 21st birthday with the hopes of making a better life for himself. At the time, he had just $250 in his pocket and he wasn't sure how he was going to survive. Within four years, he had gotten accepted to Harvard.
5. He's A Strong Advocate For Financial Literacy
David's career in finance has been very impressive. He's worked on Wall Street and with some of the biggest companies in the world. Despite his experience with investing and trading, his true passion is promoting financial literacy. He loves sharing his knowledge with others and giving them the tools they need to make solid financial decisions.
6. He's Family Oriented
David doesn't seem to have any children of his own, but family is one of the most important things in his life. He has a very close relationship with his mother. In an Instagram post, he credited his mother with teaching him to be independent and curious – two qualities that have helped him out over the years.
7. He Has A YouTube Channel
Through his work, David has built a strong social media presence that includes a YouTube channel. He often posts videos on various topics surrounding financial literacy and positivity. David just started the channel in February 2020 and it's already gotten over 5,0000 subscribers and more than 66,000 views.
8. He's A Business Owner
People who are only familiar with David from his relationship with Tamar may not realize just how established he is in his career. On top of the work he's done for other companies, David has also started one of his own. He is the co-founder of Scootchy Inc. which is dedicated to helping people save money towards the cost of high education.
9. He's Passionate About Working With The Youth
One of David's favorite things about the work he does is that it gives him the chance to help others. He is particularly passionate about helping young people and setting them up with the tools they need to be successful throughout adulthood. In addition to the advice he shares, he also likes to provide words of encouragement.
10. He Still Has Pictures Of Tamar On His Social Media
These days when people go through a break up, deleting pictures of their ex on social media is one of the first things they do. Surprisingly though, David still has several pictures of Tamar on his Instagram profile. Some may take this as a sign that there could still be some unfinished business between the two. In reality, however, he just probably hasn't gotten around to taking the pictures down.