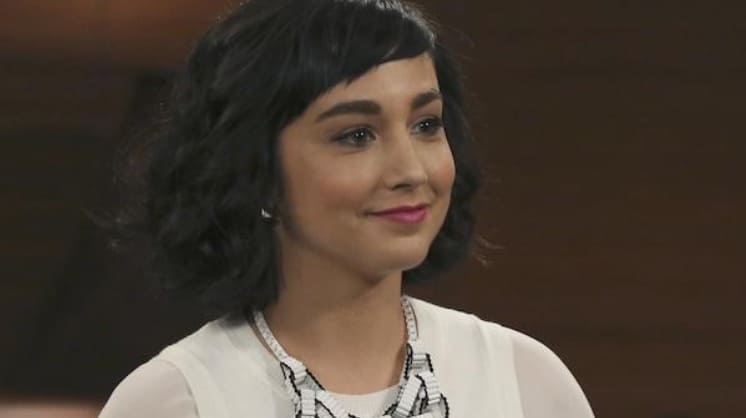 When thinking about Molly Ephraim most people that have seen her on TV would likely attribute just one role to her name at this point since it's been the most prominent role she's been seen in throughout the last several years. But there could be a change on the horizon as she's decided to step away from the role and make a leap in her career that may or may not be something that will benefit her in the long run. Seeing as how she's still fairly young there's still a lot of opportunities out there that she could take on and it's even possible that she could find a role that will help her popularity to rise just as it did with Last Man Standing. However it's going to likely take a while for things to calm down when the show comes back and her replacement is seen for the first time. Fans shouldn't be too fazed however since the role of Kristin Baxter and Boyd Baxter have been switched in the past. Even the guy playing Ryan is different.
Here are a few things you might not have known about her.
10. She graduated from Princeton.
Molly is quite a bit different than her character Mandy since she's actually very intelligent and not nearly as materialistic in nature. She did manage to graduate from Princeton in 2008 with a BA in Religious Studies.
9. She's in Last Man Standing.
Mandy Baxter is an incredibly vapid character that still possesses a heart of gold when it really counts. She does happen to love her family quite a bit but on the surface she is very materialistic and the world, in her opinion, needs to remember that it revolves around her when she so desires it. There's not a lot of wonder why some people like her and others just can't stand her, but she does exist as a very needed character on the show.
8. She opted to not return for a seventh season of Last Man Standing.
It hasn't really been stated why she decided not to come back for the seventh season but it's been hinted that it could have something to do with her political views since she is a Hillary supporter and Tim Allen has been a Trump supporter all the way. Whether or not that's the reason is unclear but it does seem to factor in somewhere.
7. She has been a stage actor as well.
Molly has spent her time on the stage and to be honest this could be where a lot of her confidence comes from since she doesn't ever seem to miss a beat when she's on camera. Her execution on screen is usually pretty flawless.
6. She was in Paranormal Activity 2.
After watching these it really seems like people will be scared by just about anything. Granted the movies did a lot more with subtle hints and glimpses of something extraordinary but it's also a type of filming that kind of takes one back to the Blair Witch of the early days, but thankfully without most of the shaking and nausea-inducing movement of the camera.
5. She started performing when she was very young.
Her career didn't start at that time but she did start out on stage at a young age, thereby gaining a little more confidence and possibly earning her way so to speak as she gained a little more experience with each role.
4. She's 32 years old.
She's not too old to start over on another show or join an existing one to be honest. People are no doubt going to miss the original Mandy for a while but if the new actress does well then Molly might be a fond memory by season eight if it comes along.
3. Her social media presence isn't quite as big as you would think.
It's easy to imagine that Mandy Baxter would have a sizable online presence since she just had to be the 'it' girl, but Molly's isn't quite that big and it seems as though she might not monitor it quite as much.
2. Her career started in 2002.
She started acting in an ABC pilot that never really went anywhere, but thankfully that's not always the death knell for a career since people tend to keep trying and trying until they finally land something that's worth their time and their talent. For Molly that came in the form of being a guest star on a few different TV shows and then her role on Last Man Standing.
1. Her resume isn't quite that extensive.
Given that she's been in the business for well over a decade one would think that she might have a few more credits to her name, but as it's been seen with other celebrities it could be that she's selecting each role carefully in order to find one that really matches what she wants to do. Of course that's just one reason.
At this point it seems kind to wish her luck in whatever future endeavors she moves towards.