A man of many talents, Billy Bob Thornton is an American actor, filmmaker, film writer, musician, and songwriter. Thornton has had an intriguing journey to fame. He was born into a poor home and had to work his way through life. Even settling in Los Angeles in the mid-80s to pursue an acting career, Thornton still had to work odd jobs to survive.
After the success of his internationally acclaimed independent film, Sling Blade (1996), Thornton starred in several other box office hits. Some of his notable works include Armageddon (1998), Bad Santa (2003), and The Gray Man (2022). Although he despises celebrity culture and prefers to keep away from the public eye, his marriages and divorces have always made him a target for media interest. Here's a comprehensive list of Billy Bob Thornton's spouses over the years.
1. Melissa Lee Gatlin (1978–1980)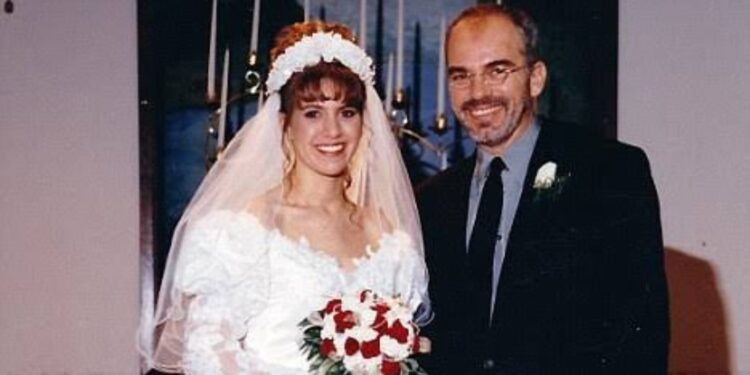 Billy Bob Thornton's first marriage was to Melissa Lee Gatlin. The couple married in 1978 and had a child, a daughter named Amanda Brumfield. However, the marriage lasted only about two years before the couple divorced in 1980. Not much is known about Melissa Lee Gatlin, especially because the marriage happened and ended before Thornton's move to Los Angeles and eventual success as an actor.
However, Gatlin's divorce petition stated "incompatibility and adultery on his part" as grounds for filing for divorce. Although Gatlin has successfully avoided the media, their daughter Amanda made headlines in 2008. Amanda was handed a 20-year prison sentence for the death of a friend's one-year-old child. After 12 years in jail, she made headlines again in 2020 when she was released. Since then, she has stayed away from the public eye like her mother.
2. Toni Lawrence (1986–1988)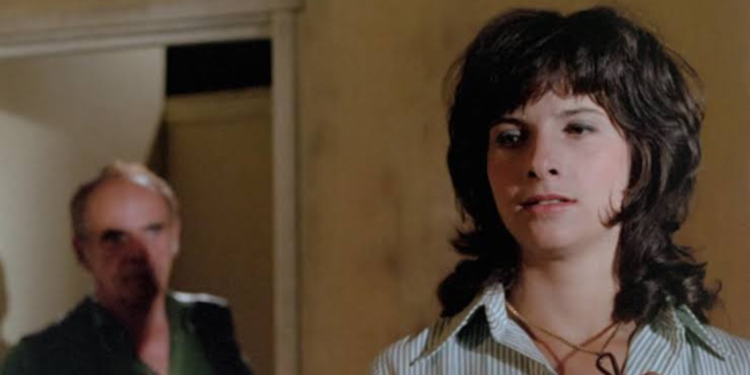 Six years after his divorce from Gatlin, Billy Bob Thornton married his second wife, the then-38-year-old Toni Lawrence, on April 5, 1986. At the time they met and got married, Toni Lawrence was an actress with most of her credits in television. Lawrence played Wanda Owens in 13 episodes of Days of Our Lives in 1983.
Lawrence's last credited work as an actress was Dr. Karen Steinbrook in Larry Shaw's TV movie Donor (1990). Coincidentally, Thornton and Lawrence's marriage happened the same year of Thornton's film debut. However, the marriage did not last long. The couple separated in 1987 and were officially divorced in 1988.
3. Cynda Williams (1990–1992)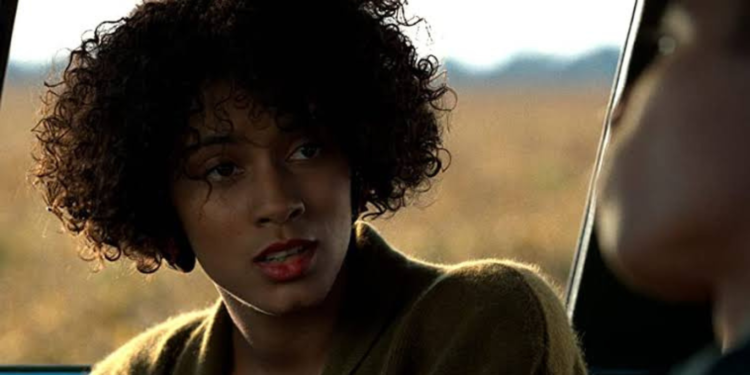 Not one to give up on love and happily ever afters, Billy Bob Thornton married his third wife, Cynda Williams, in 1990. Cynda Williams, like Toni Lawrence, was also an actress. Williams made her film debut in 1990 and was relatively unknown at the time. Thornton then cast her in his 1992 scriptwriting debut One False Move, which he co-wrote with Tom Epperson.
Thornton played Ray Malcolm, one of three criminals, with William's character Fantasia, being Ray Malcolm's accomplice and girlfriend. The marriage produced no children, and the couple were divorced by 1992. One False Move was released on May 8, 1992, to mostly positive critical reviews but bombed at the Box Office.
4. Pietra Dawn Cherniak (1993–1997)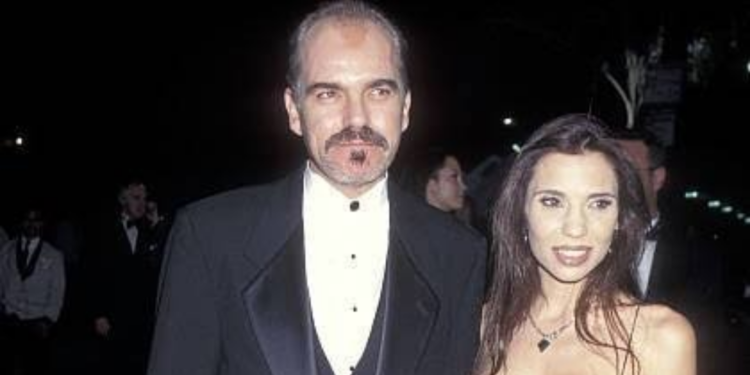 Pietra Dawn Cherniak is Billy Bob Thornton's fourth wife. Pietra Dawn Cherniak was a Playboy model who Thornton met sometime in 1992. The couple started dating and got married the next year in 1993. Cherniak gave birth to Thornton's second and third children, Harry James and William.
The marriage lasted only about four years, with the couple's divorce finalizing in 1997. In Cherniak's divorce petition, she accused Thornton of physical abuse, which was said to sometimes occur in front of their children. A year after their divorce, Cherniak posed nude for Playboy Magazine to raise awareness against domestic violence.
5. Angelina Jolie (2000–2003)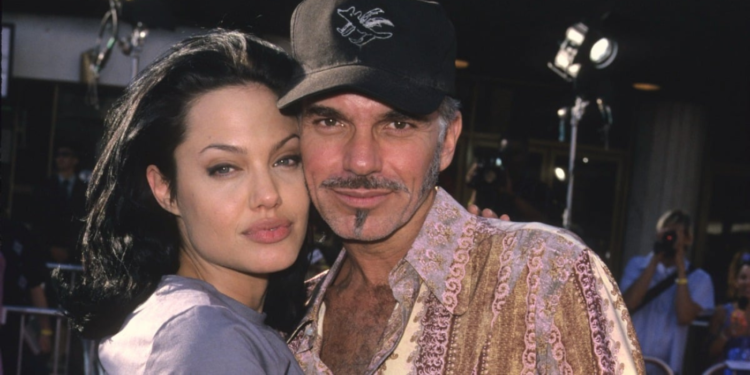 Unarguably the most popular wife of Billy Bob Thornton, Angelina Jolie is an award-winning actress and one of Hollywood's highest-paid actresses. Thornton's marriage to Jolie quickly made them one of the industry's power couples. Although they married in 2000, Thornton and Jolie first met on the set of Pushing Tin (1999). However, they only started dating in March 2000.
Thornton was dating actress Laura Dern during their time on set, and Jolie was reportedly linked to Timothy Hutton. After Thornton and Jolie began dating, the couple married two months later, on May 5, 2000. Besides being popular actors in Hollywood, the couple attracted media attention for wearing each other's blood in a vial around their necks. Two years after their wedding, in March 2002, the couple announced they'd adopt a child from Cambodia. The power couple shocked the entertainment world three months after, in June, when they announced they were separating. The divorce was finalized on May 27, 2003.
6. Connie Angland (2014)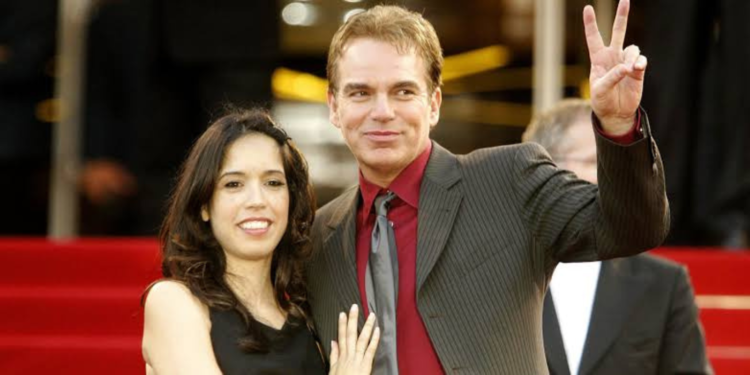 In the same year Billy Bob Thornton's divorce from Angelina Jolie was finalized, he began dating Connie Angland. Angland was a makeup effects crew member when they began dating. Angland has worked on sets of several notable films like Men in Black (1997), Big Momma's House (2000), Planet of the Apes (2001), and Men in Black II (2002).
Thornton and Angland have a daughter, Bella, bringing Thornton's children count to four. After dating for 11 years, Thornton married Angland on October 22, 2014. So far, the marriage has been Billy Bob Thornton's longest, as the couple are still together.