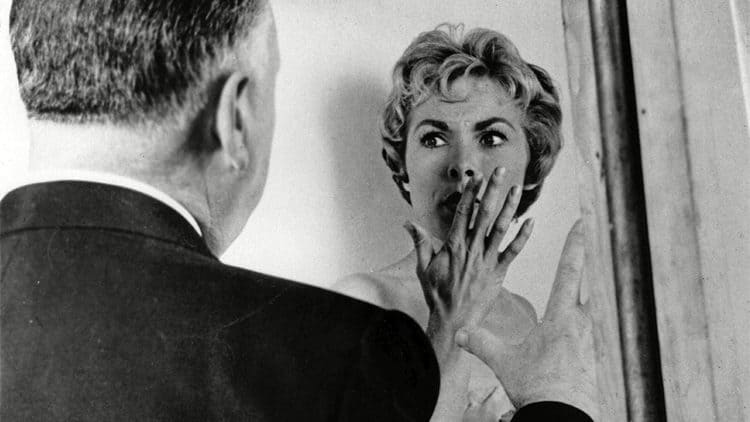 Alfred Hitchcock is one of the most revered entertainers in the history of film, which is why it's quite bizarre that there haven't been a lot of portrayals of the director in front of the camera. He was notably portrayed by Anthony Hopkins in a 2012 biopic titled Hitchcock, Toby Jones in The Girl, and Roger Ashton-Griffiths in Grace of Monaco. Given the legacy that this acclaimed director has, these portrayals are simply not enough. Alfred Hitchock invented the psychological thriller genre, innovating film and storytelling techniques to deliver a whole new species of cinema that aims to have audiences at the edge of their seats. Hitchcock had been directing films since the Silent Film era, and made a successful transition to sound and color movies, which would define movies for decades to come. Some of his movies include Dial M for Murder, Vertigo, and Psycho. As for his work philosophy, or why he's been so successful making movies during his time, Alfred Hitchcock explained his motivations in a 1969 New York Times interview. "As regards the money, you must remember I've been in the 91 per cent tax bracket for many years. I think the important thing is one's work, using the mind, all of your talent, all of your experience. You find that as you go along one problem becomes more and more difficult: How do you avoid the cliché? As for the purpose of life, I'd say it is to lead the good life. My greatest pleasure is to arrive at home at 6 o'clock, with my wife waiting, and we have a drink together and I sit in the kitchen while she makes us some supper. And that's the thing that keeps my weight up–that one drink, plus perhaps some wine with dinner. . . ." If movie execs decided to make a film dedicated to Alfred Hitchcock, here are a few casting suggestions to help them choose who shall play the legendary director on screen.
John Lithgow
John Lithgow knows how to play real-life people on screen. His portrayal of Winston Churchill in The Crown won the American actor an Emmy. He also played disgraced TV executive Roger Ailes in the movie Bombshell. Lithgow is comfortable with transformations, so playing the role of Alfred Hitchcock shouldn't be an issue for this 3rd Rock From The Sun alum. Lithgrow's filmography is a testament to his ability to play characters from anywhere on the spectrum, from goofy and lovable dads like Don Whitaker in Daddy's Home to serial killers like Arthur Mitchell in Dexter. Speaking of Dexter, Lithgow is set to reprise his role of the murderous deacon in an upcoming Dexter revival, according to Deadline. "As all Dexter fans know, we saw the end of the Trinity Killer, so that by definition means it's a flashback," offered Lithgow. "It was just wonderful to rejoin that gang—including Michael and Jennifer Carpenter and Clyde Phillips."
Will Sasso
Will Sasso is the perfect actor to bring Alfred Hitchock's larger-than-life legacy in front of the camera. The actor has appeared in major blockbuster films, most prominently The Three Stooges movie and Klaus. He's also appeared frequently on TV, having guest appearances on Grey's Anatomy, Modern Family, and Hot in Cleveland. He played a lead role in the TV sitcom United We Fall, starring alongside Christina Vidal Mitchell, but the show was canceled after one season. Perhaps portraying the directing legend is the break that Will finally needs.
Gary Oldman
Another actor who would play the esteemed director excellently on camera is Gary Oldman. Oldman knows how to act. One of Britain's most revered actors, Gary Oldman has appeared in major hits such as the Harry Potter series and Dawn of the Planet of the Apes. He's also frequently played real-life people in biopics before. In Darkest Hour, where he played Winston Churchill, Oldman won the Best Actor award from the Oscars, edging out Timothee Chalamet for Call Me By Your Name, Daniel Day-Lewis for Phantom Thread, Daniel Kaluuya for Get Out, and Denzel Washington for Roman J. Israel, Esq. Oldman also played Herman Mankiewicz in the movie Mank, for which he received another Oscar nom, as well as Jurgen Mossack in The Laundromat. Given these credentials, Oldman should be able to portray Alfred Hitchcock's one-of-a-kind personality on screen if he's given a chance to do a biopic on the director.
Michael Gambon
Michael Gambon might seem too old to portray Hitchock on film, but if you are going to be featuring his post-Psycho era, then Gambon is the perfect actor to cast for the role. The main reason would be the similarity between their voices. Both Gambon and Hitchcock boast commanding voices. Hitchcock narrated his own show Alfred Hitchcock Presents, his distinct voice lending thrill to the stories he presented. Gambon, on the other hand, is known as playing the most powerful wizard of the Wizarding World, Albus Dumbledore. His voice in the franchise has constantly been a source of comfort for the rest of the characters. Michael Gambon is also no stranger to playing real-life people on screen. He's played organized Bernard Delfont in Judy, Lord Salisbury in Victoria & Abdul, General Hastings Ismay in Viceroy's House and King George V in The King's Speech.
Ralph Fiennes
Lastly, Ralph Fiennes is another contender for a potential biopic on Alfred Hitchcock. Fiennes is most notably known for playing villains in front of the camera, including Amon Goeth in Schindler's List and Lord Voldemort in the Harry Potter series. But he's also played non-villain roles in the past, most prominently as M in the latter James Bond films, replacing Judi Dench. Fiennes also has a few biopics in his resume, so taking on the legendary director on screen shouldn't be too much of a challenge for the English actor. He's played archeologist Basil Brown in The Dig, ballet dancer Alexander Pushkin in The White Crow, Charles Dickens in The Invisible Woman, and mountaineer George Mallory in The Wildest Dream. If these movies are any indication, it's that Fiennes would do the role of Alfred Hitchcock justice, if he's given the opportunity to play him in a major biopic.The Crown
Tell us what's wrong with this post? How could we improve it? :)
Let us improve this post!