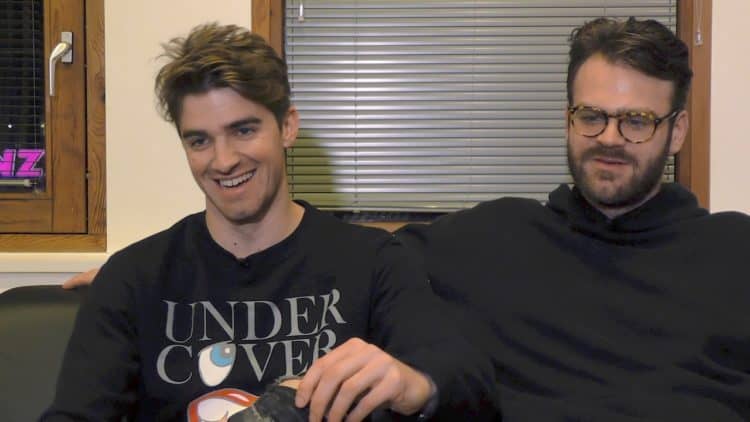 If you're a fan of the Chainsmokers, you know who Drew Taggart is. He's one of the members of the band who has taken the world by storm over the past few years. They have many hits, they are exceptionally talented, and it's hard not to love their sound. However, we don't know much about the band members as people, and that's all right. We can change that, and right now we are going to focus on Drew Taggart. Who is he? What's he up to? And what has made him who he is today?
1. He's in His 30s
He's 31 as of 2020, which means he has had some experience in life so far. Someone probably already mentioned it to him, but your 30s are by far the best decade of your life. He was born in the 80s, but he doesn't get to say that he grew up in the 80s at all. He was born on the very last day of the decade. December 31, 1989. He was born and raised in Portland, Maine.
2. He's Educated
Not only is he talented, he's also educated. He attended Syracuse University. He majored in science, and has a bachelor's degree in it. Science, as you know, is not for the faint of heart. You either love it, or you wonder why you have to bother with it. There is very little in-between for most people. We admire the math and science lovers of the world.
3. He's in a Relationship
His girlfriend is pretty famous herself. Her name is Crystal Jeffries. She's a DJ and a model, and she's just a few years younger than he is. They shared their relationship publicly over the summer of 2020, and people are going crazy for them.
4. He's Always Loved Music
When he was only five, he asked his parents for a drum set. He loved the sound and the music, and he wanted to learn to play. We don't know if they got him a set at that age – it seems like a risky item to purchase with kids that age, and I say that as a mother with little ones at home – but he did get some drums eventually and began taking lessons when he was 12.
5. He's Studied Internationally
He is a man who knew what he wanted in life. He was only 15 when he was allowed to go to Buenos Aires, Argentina to study music. He spent an entire semester living there, studying there, and perfecting his craft while he was there. We'd have to go out on a limb and say that it was a semester well spent.
6. He's A Healthy Guy
He's a man who likes to take care of himself, and we appreciate that. He learned to be a healthy eater from his mother, who is also the same. He is someone who is very concerned about his health and his body image, and he takes very good care of himself by eating meals that only help him stay healthy.
7. He Works Out
In addition to taking care of what he eats, he's a man who is also conscious about how strong his body is. He likes to work out, and he's proud of himself for accomplishing his dreams and still finding the time to take care of himself. He doesn't always have time to hit the gym, but he will do some workouts in his hotel room when he has no chance to work out otherwise. He's dedicated, if nothing else.
8. He's Got Famous Approval
When his new girlfriend made their relationship Instagram official in 2020, some of her friends were very quick to show their approval. People like Paris Hilton and Sophia Richie commented on her photo to make it clear that they love this couple and their new status.
9. He's Not An Original Chainsmoker
So many people are going to be surprised to hear this. However, when the Chainsmokers were formed, it was a duo made up of Alex Pall and DJ Rhett Bixler. However, Bixler left the group. It was 2012-ish when someone made it clear to Taggart that the duo had broken up when Bixler left the group, and Pall was in need of someone else to work with him. That's how they formed their new band with the same name.
10. He's the Primary Songwriter
Of his many jobs, writing their music is one of the biggest ones. He even came up with the song "Closer," in which the performed with Halsey, when he was inspired by his own college experience. It's clear to us that he is more than a little talented.